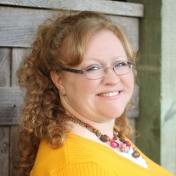 Bio
Carin grew up in the South Puget Sound area of Washington State where she spent many happy hours rummaging through her mom's fabric scrap bags and teaching herself to sew, starting with doll clothes and then progressing on to clothing of her own including her wedding dress. She and her husband have raised their children an hour east of Seattle in Duvall, WA, where they have lived for over 20 years, enjoying the beauty of the Pacific Northwest.
She discovered and fell in love with quilt making in her late 20's and has since made over 100 quilts ranging in size from dolly bed to king. When she discovered foundation paper-piecing she fell in love with the accuracy it provided (because picking stitches is her least favorite part of sewing).
In June 2019, Carin was convinced by a friend/certified shop owner to try Quiltworx patterns and look into becoming a Certified Instructor. Within three months she had attended two retreats, Phase 1training, and completed several quilts.. She was officially hooked!
In Winter of 2019, Carin started teaching Quiltworx classes and thoroughly enjoys the excitement and support of the Quiltworx community and quilters around the world. Carin also loves the brilliant techniques and tools that Judy created that simplify and speed up the process of creating to completing quilts (and she secretly has a crush on "smart corners").
Carin's first Quiltworx projects were the Frozen Fountain from a kit, Raindrops, Gemstone Wedding Star, and Poinsettia table topper. Her then 11-year-old son helped her color Allisyn's Wondered Land in Quiltster to look like a campfire with bright flames on black and white and it is a stunning eye-catcher. She takes inspiration from anyone and anything around her to color quilts in Quiltster, including a dress worn by her Sunday School teacher that she then turned into a Kentucky Spirits quilt she's titled "Lynda's Dress".
Most would say that Carin's vibrant, cheerful personality make her easy to work with and her students love the humor and patience she brings to the classroom. She loves meeting new people and showing how easy the Quiltworx techniques are.
You can find Carin for classes, retreats, guild presentations, demos, and trunk shows:
Click on the images below to find Carin's gallery of quilts on Facebook!