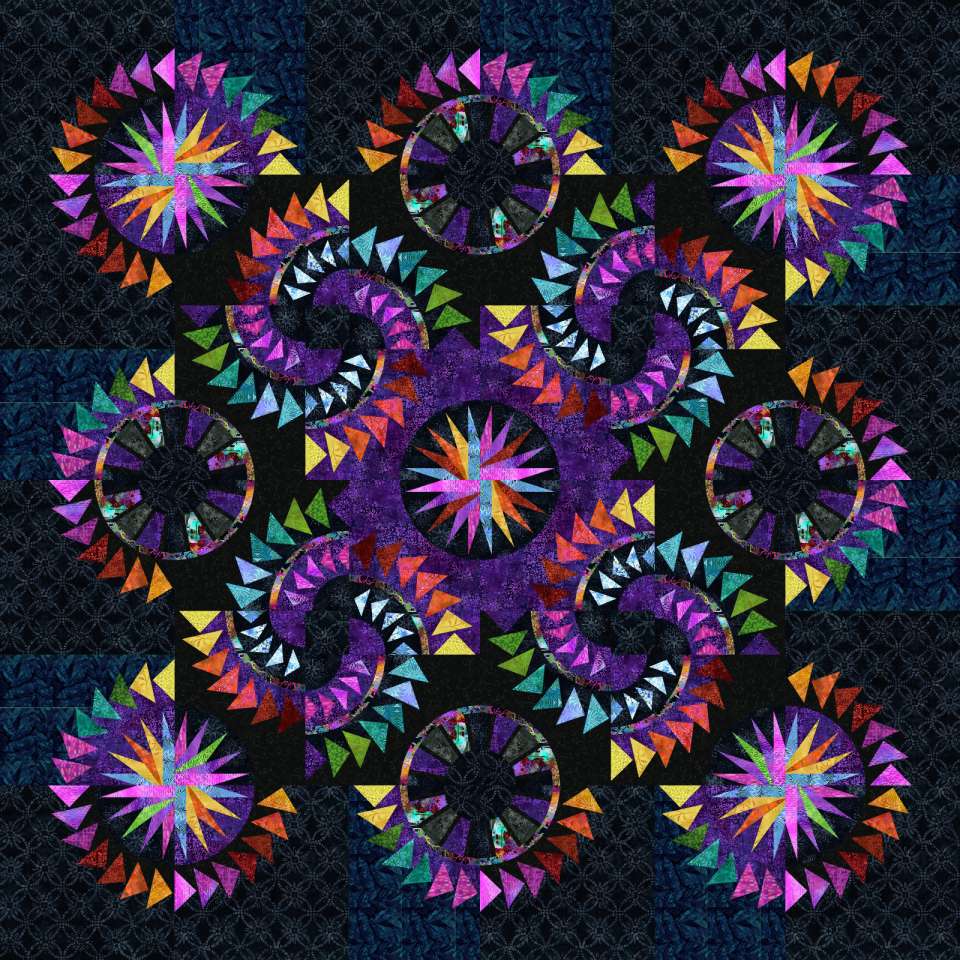 Join this 2 day event on Tuesday 6/6/23 and Wednesday 6/7/23 for a little midweek fun! The schedule is "mother's hours" 9am – 3pm each day for those who want one last fling before the kids are home for the summer. LOL
You will need your pattern and fabric prior to class – and it will need to be prepared and ready to sew.  Donna will send out video links to help you with the prep process, so there will be no confusion right from the start!  Then when our 2 day camp is over, you will get more links to tutorials that will help you finish your quilt at your own pace, in your own space.  What could be better than having your own certified instructor right next to your sewing machine for your entire quilt?  Well, being able to text, call or zoom with her if you hit a sticking point – all the way till you finish your quilt top!
For more information and to purchase a seat in class, just Click HERE!