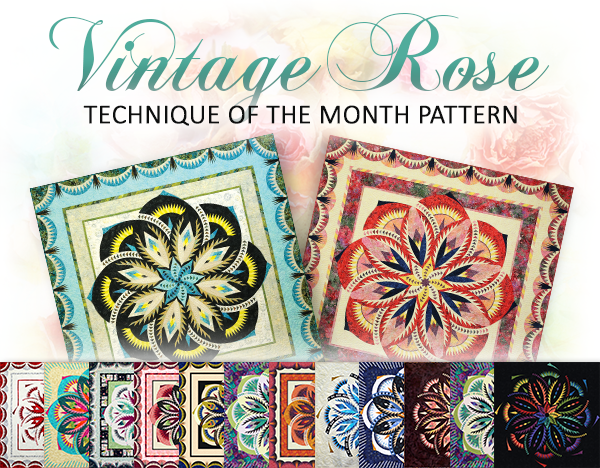 Join me for an informational meeting on Quiltworx's  Technique of the Month, VINTAGE ROSE.
The FREE Informational Meeting is on Saturday, January 8th from 11:00pm – 12:00pm.
You will learn about the TOTM Workshop Series, have time to select fabrics, pick your pattern size and sign up to make your own Vintage Rose! Seating is limited!!! Workshops are scheduled at the beautiful Decorative Stitch in Shelby Township, MI. Please call Decorative Stitch at 1.586.799.7507 and reserve your spot for the FREE Informational meeting.
Workshops are scheduled for:
Saturday, Feb 12th from 10:30 am – 3:00 pm
Saturday, March 12th from 10:30 am – 3:00 pm
Saturday, April 2nd from 10:30 am – 3:00 pm
Saturday, May 14th from 10:30 am – 3:00 pm
Saturday, June 11th from 10:30 am – 3:00 pm
Saturday, July 16th from 10:30 am – 3:00 pm