If you are looking for the most up to date information on all of our Certified Shops, you are in the right place! Below you will find all you need to know about what our shops are up to, including, current advertisements, website links, new shop information, and much more!
It's great to see features on our CS and CIs! In this case, Jackie Kunkel is a Certified Instructor (CI) AND, a Certified Shop (CS)! Wonderful article…and lots of Quiltworx fodder for those who love what we do! Proud to have Jackie as part of our team! Click the image below to find this Generation Q Magazine issue (May/June 2014), and others!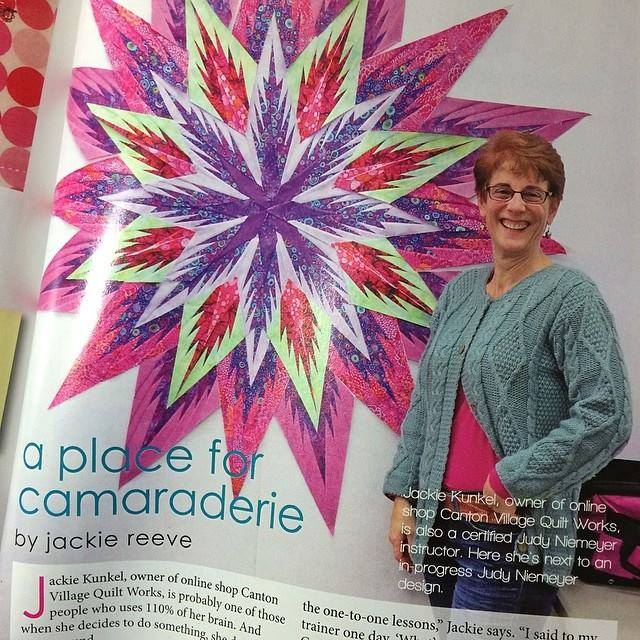 Quiltworx.com's NEW Certified Shops Ad ~ American Patchwork & Quilting ~ October 2013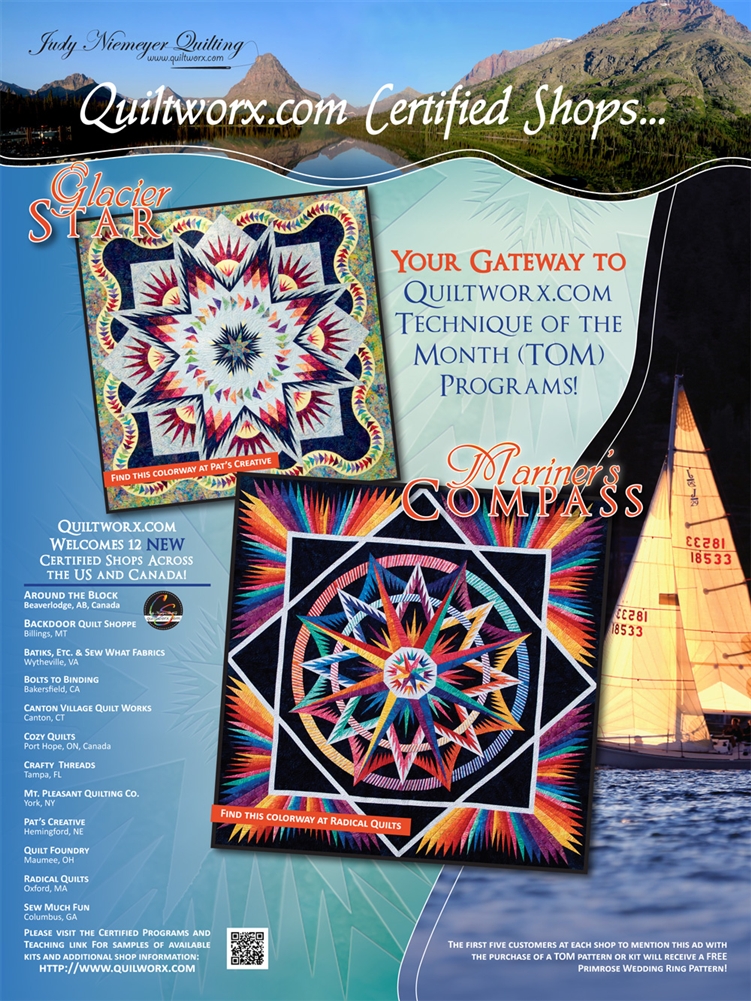 Kits are now available at our FIRST Certified Shop in Ontario, Canada and we are excited to reach a region that is new to our programs!
If you are looking for the kit for the quilt below, you should reference the Ad in American Patchwork and Quilting before you call the shop! We promise, you won't regret it!
Glacier Star ~ Made by CS Cozy Quilts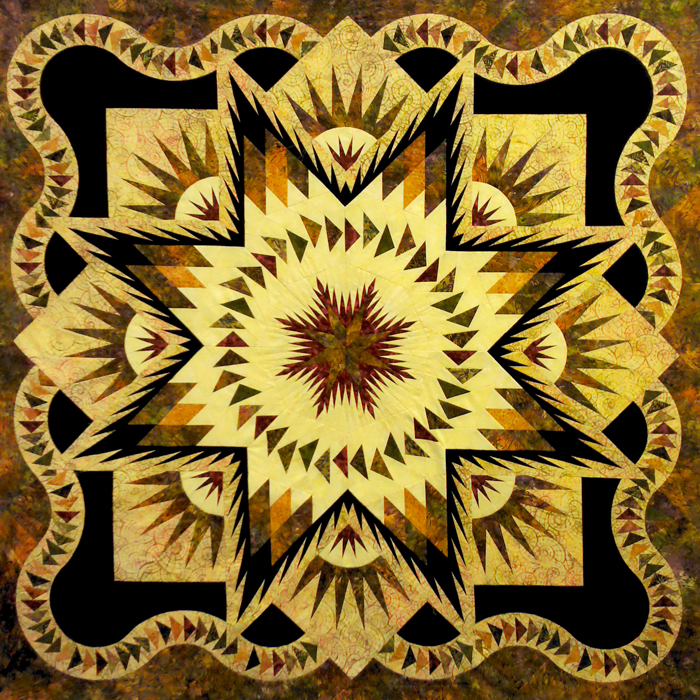 Congratulations to CS Quilting on the Square for their four page article in the Fall/Winter 2013 publication of Quilt Sampler!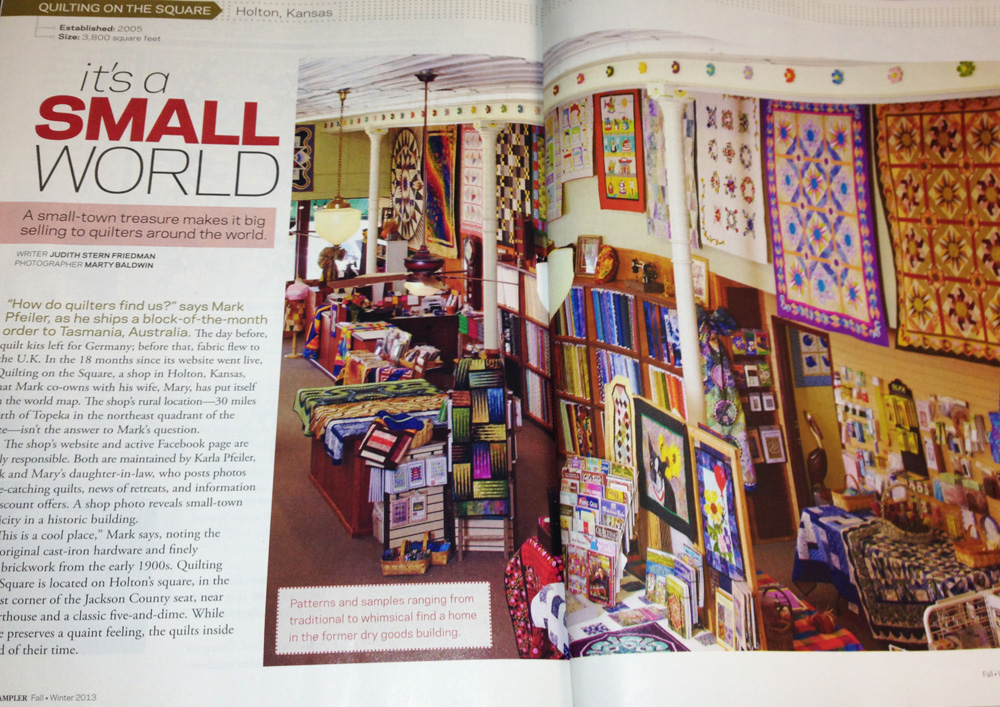 CLICK HERE to read a wonderful article on one of our Australian Certified Shops, Palm Beach Quilting, and its owner/manager Maureen Miller!
Quiltworx Certified Shops Ad in Fiber Mania ~ Coming Out October 2013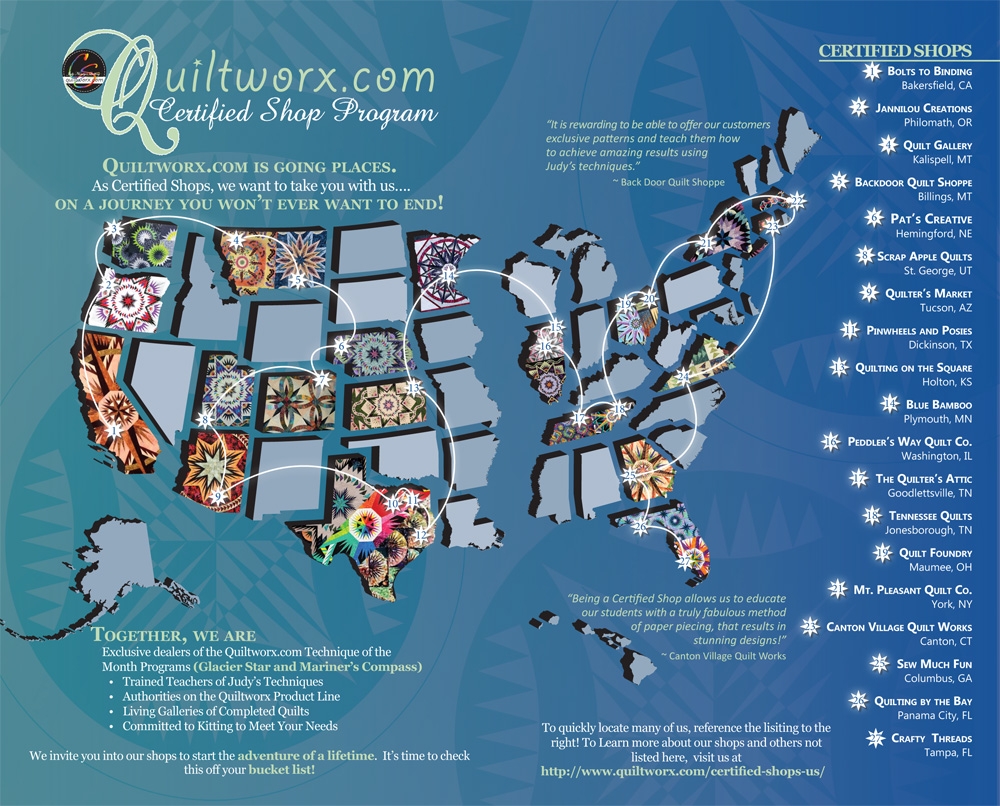 Quiltworx Certified Shops Ad ~ Published May 2013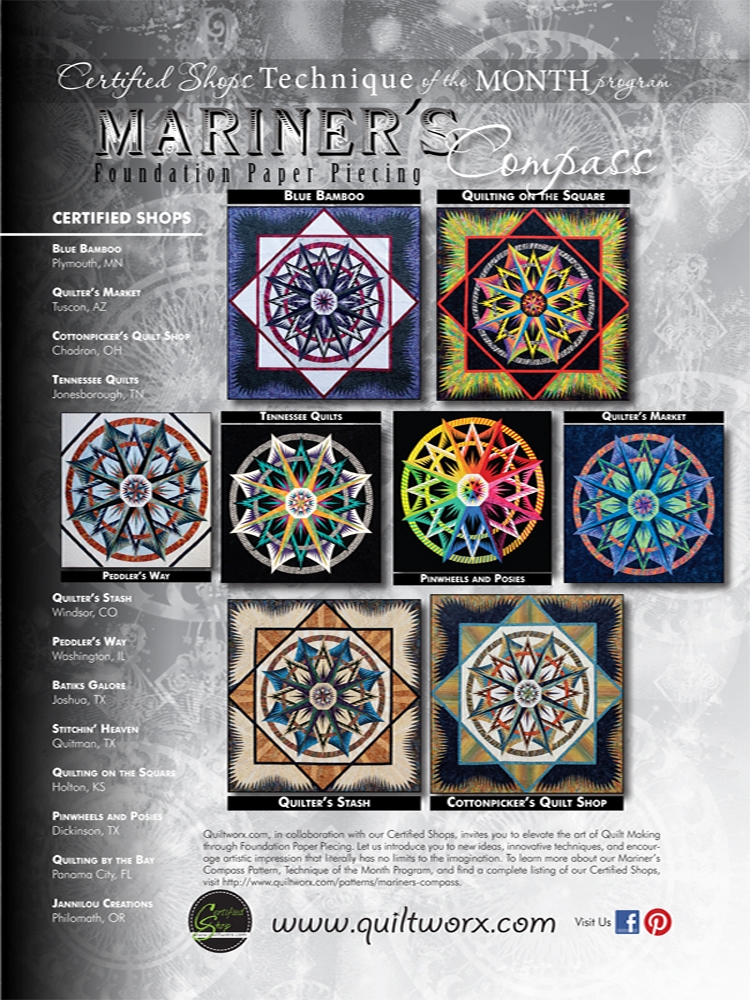 The ad in American Patchwork & Quilting is out! Below you will find an album of the same Glacier Stars and Mariner's Compasses featured in the ad! All of these quilts were completed  by our  NEW Certified Shops!