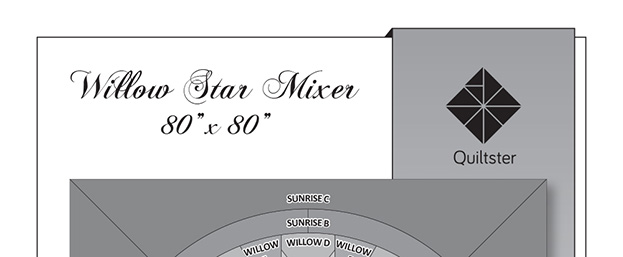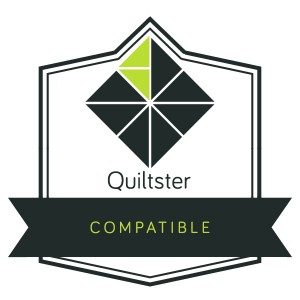 This pattern is Quiltster Compatible! This means you can color the quilt with your favorite Fabric Collection in Quiltster before you make it and obtain yardage! Click on the logo to the left to be taken directly to the Template page for this design in Quiltster. You may need to log into your account for the link to work. If you do not have a Quiltster account already, you will need to subscribe and log in before this link will work. Subscriptions can be obtained by going to http://www.quiltster.com, click on Subscribe!
Gallery
Quiltworx.com
2 weeks ago
Judy Goyette
That is Beautiful, love the colors
Jane Aiken
Love this! Beautiful colors, wonderful movement!
Pat Suttmiller
Wow this is beautiful. I would love to make this one.
Teresa Moffitt
Kelly, you are on fire!! All of your quilts are fabulous, but this is amazing. Love the outer border!!
Betty Brown Cross
Beautiful and awesome!
Annette Cyr
Love this, beautiful work
Joan Traeger
love the quilt so beautiful
Gail Oates
Love the colours! Stunning.
Vera Lobody
Wow amazing lot of work but worth it
Gail Oates
Love the colours! Stunning.
Ellen Y. Lee
Awesome! Thanks for sharing!
Kathy Kelly
This is so beautiful, Kelly!!
Pat Lowe
Wow stunning my favourite colours to
Carrie Cutlip
Love your designs and use of color.
Loretta Graf
This is absolutely Beautiful I have done lots of Judy but haven't seen this pattern!! The colours are amazing!!
Carrie Cutlip
Love your designs and use of color.
Joyce Cunningham
Out of this world beautiful.
Sharon Huber
Oh. My. Gosh!! What an incredible quilt! Kudos 🤩🤩
Wendy Hutchinson
Perfect combo of colours and pattern
Susen Zobel
How do you pick colors? This is gorgeous
Pam Larry Bowser
WOW, that's all just WOW
Rita Schamehorn Kovatch
Wow...that is stunning!
Diana Winslow
Wow! Quilters will appreciate this!
Joyce Cunningham
I have no idea how they do this, it is beautiful.
Sharon Sliwka
I just added this one to my to-do list!
Sorry, there are no classes scheduled for Willow Star Mixer at this time.