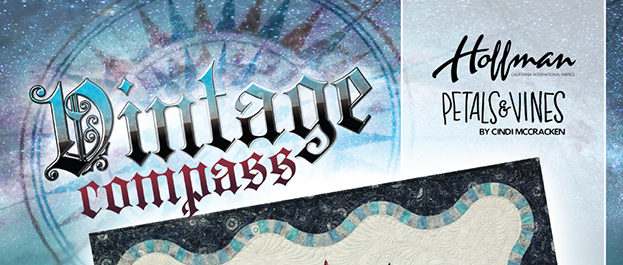 Judy and Brad Niemeyer designed the layout, instructions, and foundation papers for the Vintage Compass.  This pattern is a wonderful example of a beginner pattern building off the Outside Compass unit in the Mariner's Compass Pattern.  The cutting instructions are simple, the foundation paper-piecing is fast as the pieces in this pattern are large pieces, which come together to complete an 8 pointed compass star.  With a second layer of points behind the main unit, the center medallion makes a clean, vibrant impression, offset by a contrasting background and a simple curved strip-pieced border unit! We highly recommend this pattern for both beginners and instructional workshops.  It can be taught in 2 days, and it does not include any difficult assembly piecing, aside from the curves in the border.  A digitized design will be available for this pattern and replacement papers can also be purchased.
The Vintage Compass was updated in 2017 to be Quiltster Compatible.  The new version includes slightly revised templates consistent with current design standards, more flexible instructions for completing unique color layouts, smart corners, and registration lines.  The updated version also includes revised unit names and Fabric References so that in the future, interchangeable blocks can be used to create unique layouts for this pattern and others.
Click below for a downloadable .PDF of various kitting handouts!
Pattern Size: 62″ X 62″
Price: $32.00
Pattern Includes: Instructions, Cover Sheet, Yardage Information, and (7) newsprint papers to complete the project.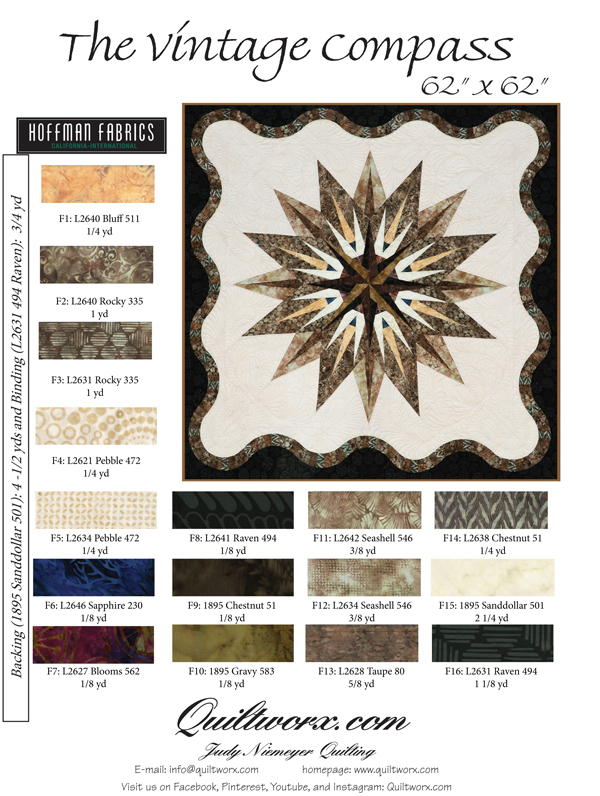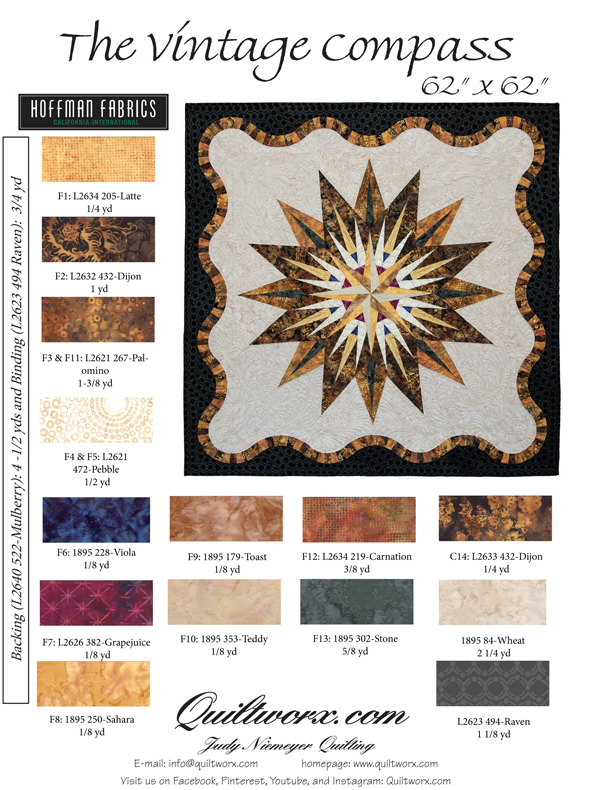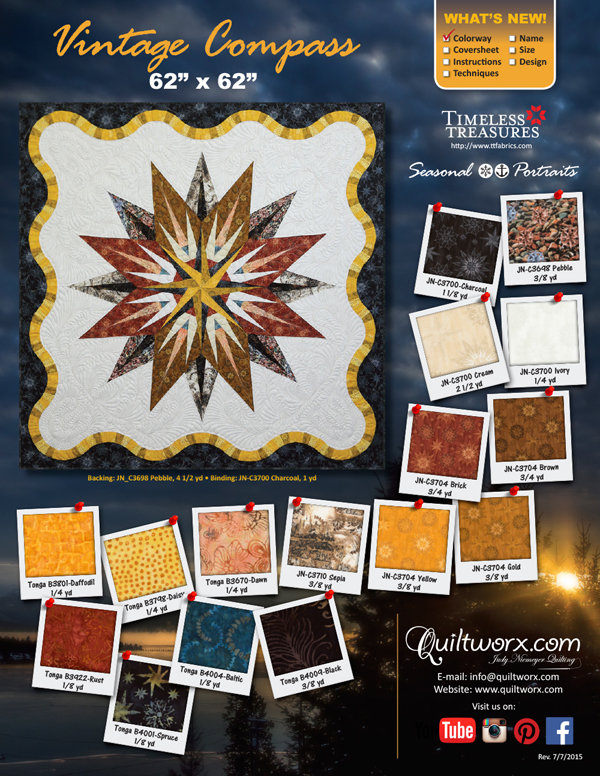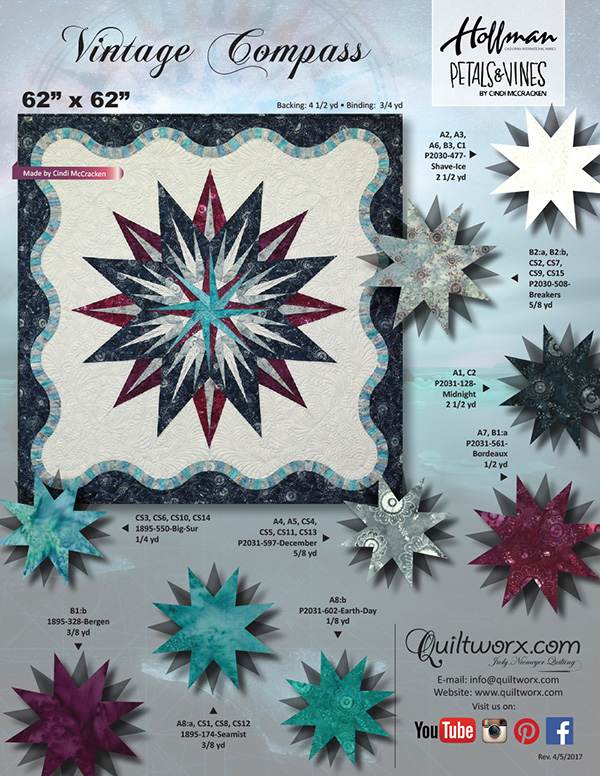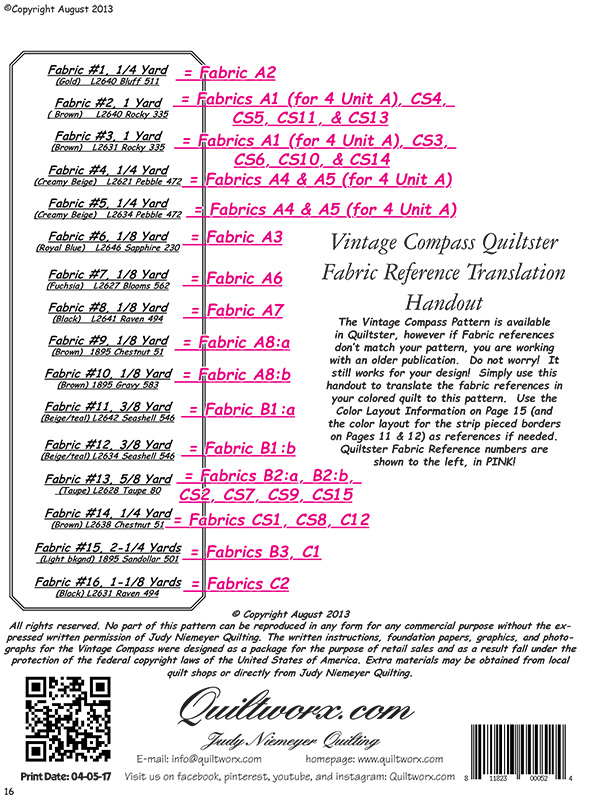 Related Products
Gallery
Load More