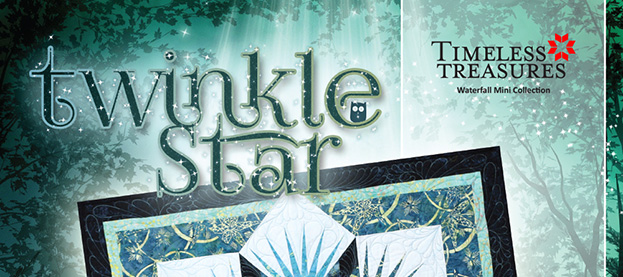 The Twinkle Star was designed by Judy and Bradley Niemeyer for paper piecing.  The pattern includes three distinct groups to create a 38" x 38" quilt.  A lone star center makes up Group A, a series of 7-1/2" blocks nestled in each corner of the lone star makes Group B, and a border squares off the quilt as Group C.  The pattern uses basic paper piecing techniques that can be applied to many of our lone star projects.  This is a great introductory pattern for learning how our lone star quilts are made in a small project that can be completed very quickly.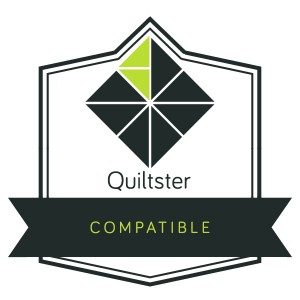 This pattern is Quiltster Compatible! This means you can color the quilt with your favorite Fabric Collection in Quiltster before you make it and obtain yardage! Click on the logo to the left to be taken directly to the Template page for this design in Quiltster. You may need to log into your account for the link to work. If you do not have a Quiltster account already, you will need to subscribe and log in before this link will work. Subscriptions can be obtained by going to http://www.quiltster.com, click on Subscribe!
Click below for a downloadable .PDF of various kitting handouts!
Pattern Size: 38″ x 38″
Price: $27.00
Pattern Includes: Instructions, Cover Sheet, Yardage Information, Foundation Papers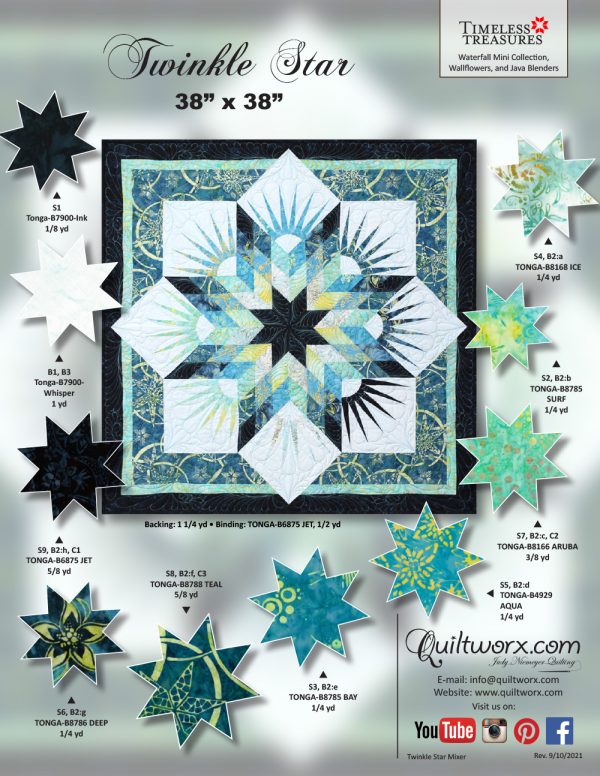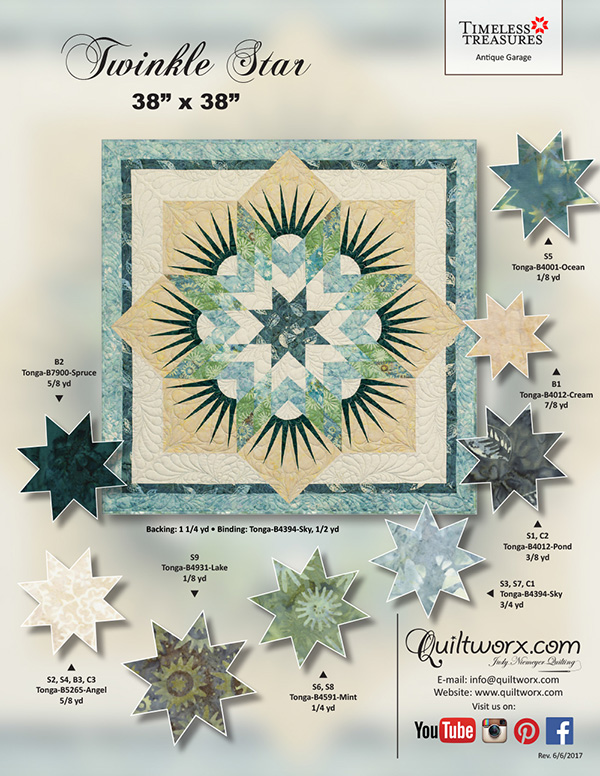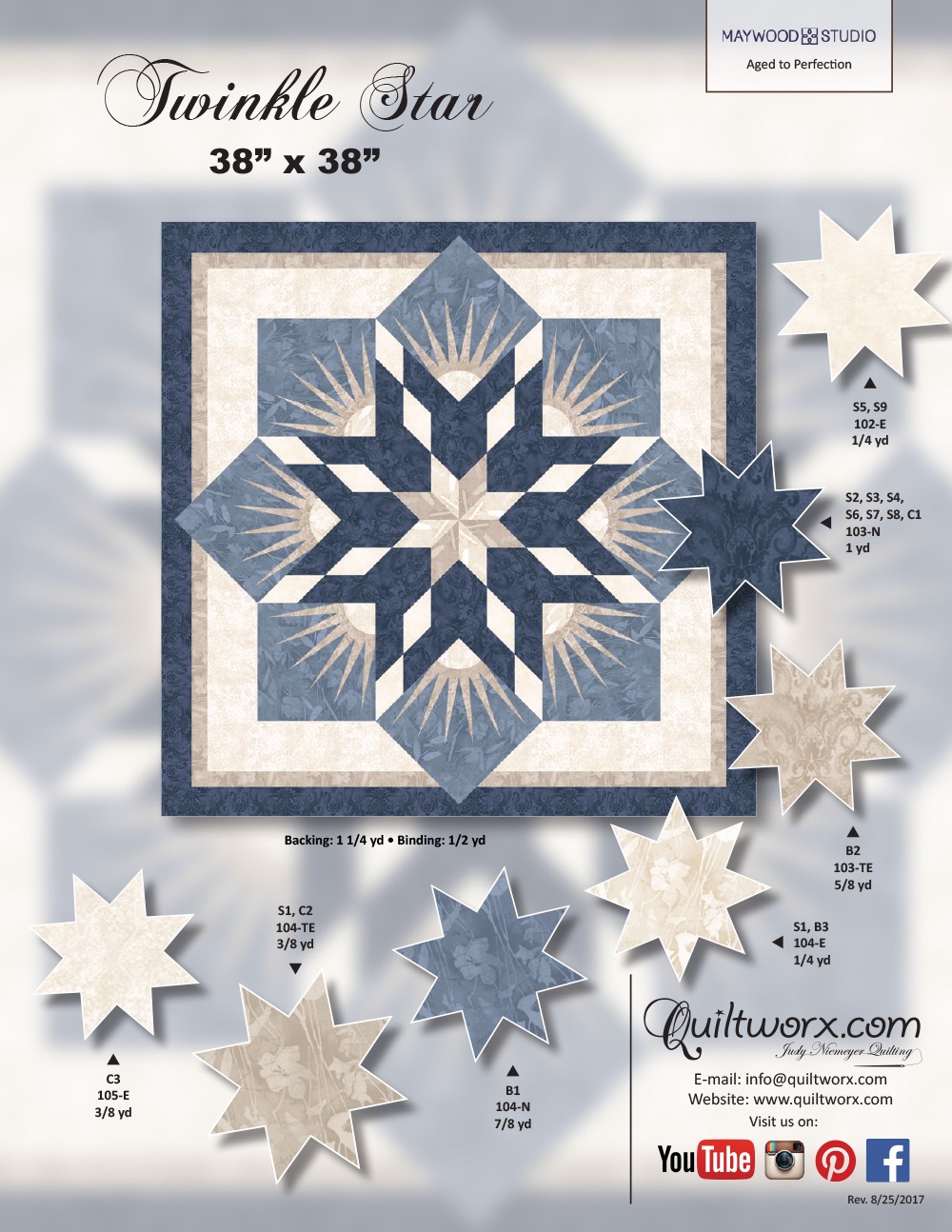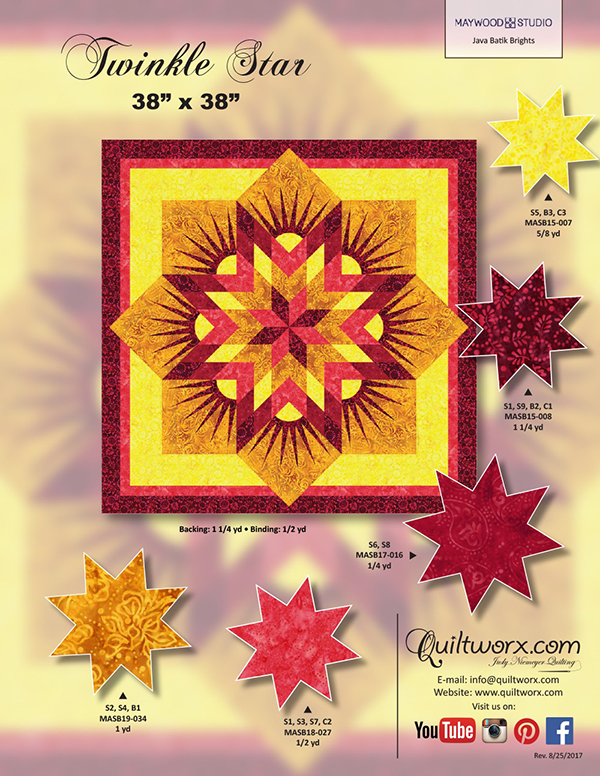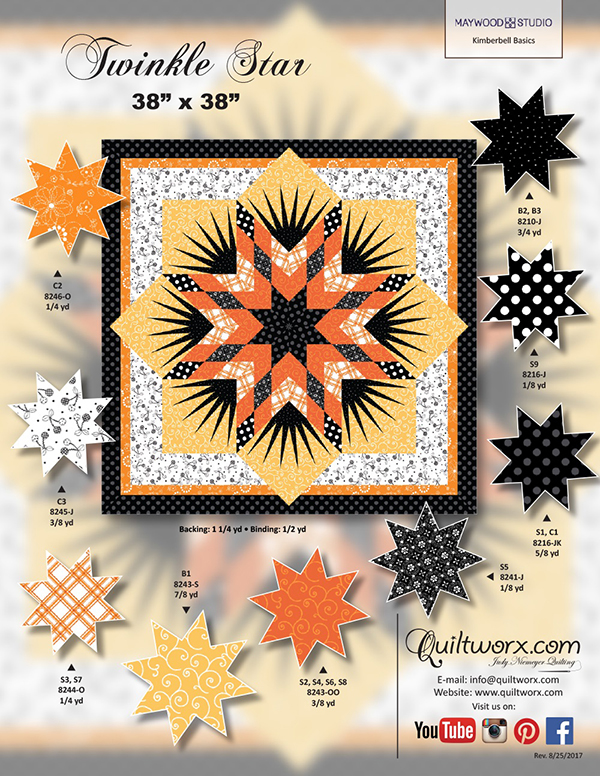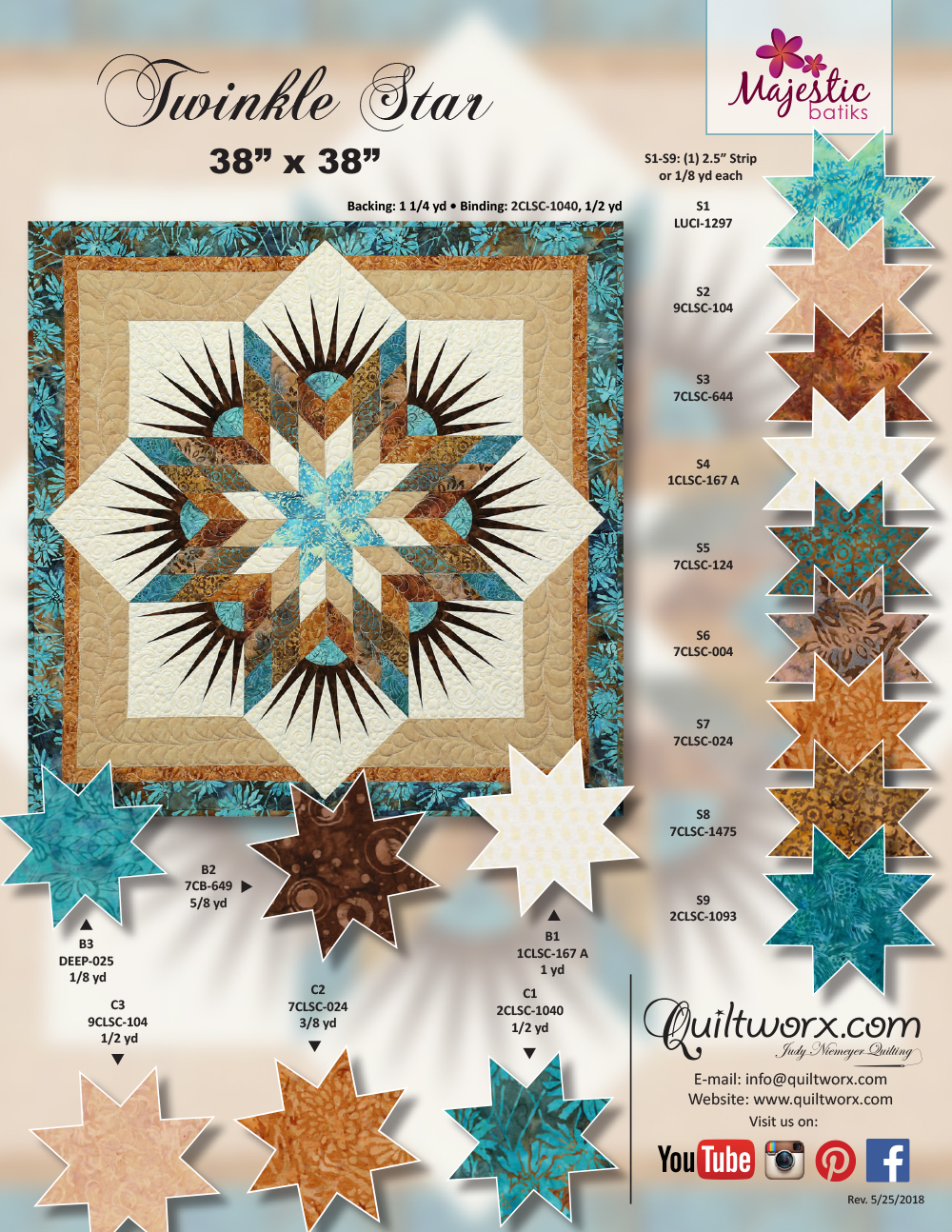 Click on the images below to find the Twinkle Star gallery of quilts on Facebook!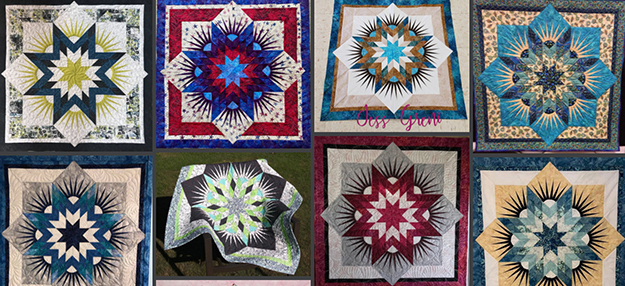 Related Products