Stormy Seas Table Runner was inspired by a past publication called A Touch of Spring, which is no longer available for purchase.  The Table Runner used an updated layout of the blocks from A Touch of Spring, including only one column of the New York Beauty block and a scalloped, spikey border.  The Table Runner was made using the Snowbird Collection, designed by Edyta Sitar of Laundry Basket Quilts and Moda.  The cutting instructions are designed to use with both Yardage and also with Fat Quarters.  A fun, fast, scrappy, and beautiful table runner design that gives you extra length and width to our typical table runners for large family gatherings, or possibly even a bed runner to a Twin Size Bed!  We want to thank Laundry Basket Quilts and Moda for the fabric for this project, and also, Carrie Barone, for the custom quilting!  The newsprint papers for this pattern have been updated to include directional Template Layout Sheets and a page of templates for the background pieces to be cut from the Newsprint.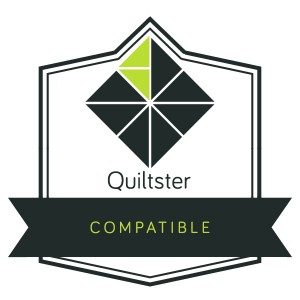 This pattern is Quiltster Compatible! This means you can color the quilt with your favorite Fabric Collection in Quiltster before you make it and obtain yardage! Click on the logo to the left to be taken directly to the Template page for this design in Quiltster. You may need to log into your account for the link to work. If you do not have a Quiltster account already, you will need to subscribe and log in before this link will work. Subscriptions can be obtained by going to http://www.quiltster.com, click on Subscribe!
Click below for a downloadable .PDF of various kitting handouts!
Pattern Size: 31″ x 78″
Price: $26.50
Pattern Includes: Instructions, Cover Sheet, Yardage Information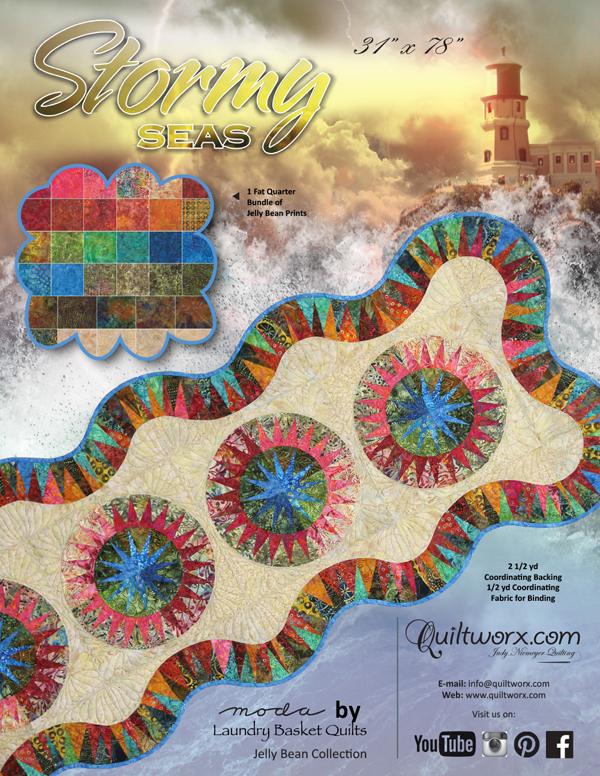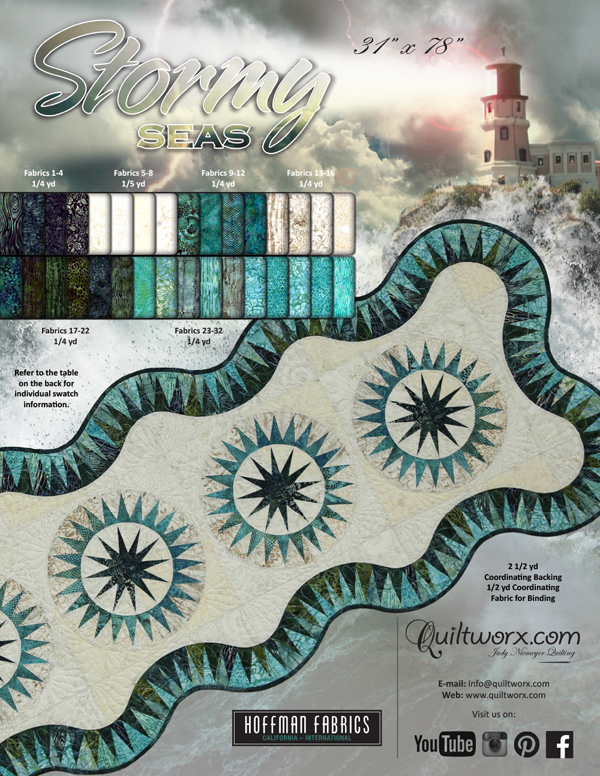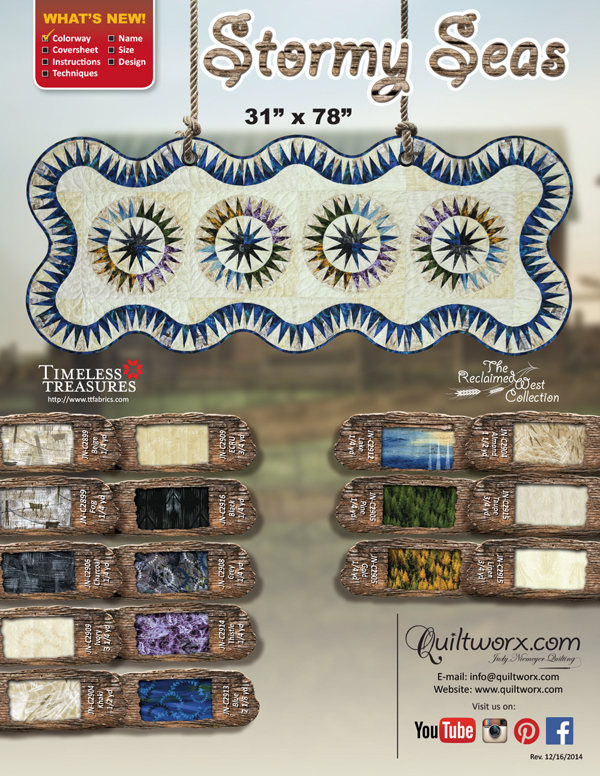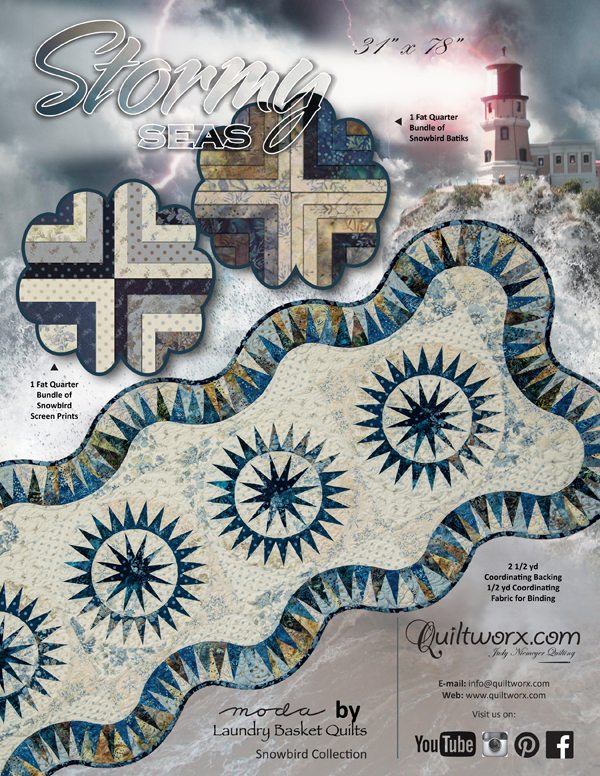 Related Products
Gallery
Quiltworx.com
Stormy Seas Table Runner, Quiltworx.com, Made by Quilted Turtle
Kristen Bender
Hi Dorothy! This is one of my samples. I used the same fabric for the interior background and then a different one for the background of the outer curves.
Beth Hilgert Liotta
Is the quilting freehand or a digitized pattern. It's gorgeous and would live to quilt mine like that!
Dorothy L Sand
Is this with all one background or a bunch of different fat quarters for backgrounds, like the instructions ask...I like it all one.
Susanne Jacobs
Kristen did you quilt this? It's gorgeous.
Sharon Garbutt
Venessa Watt check out the gorgeous quilting
Joanne Friesen
Wow. Gorgeous. So precise. Amazing
Pam Eade
Absolutely gorgeous. Love the guilting