The layout for Stepping Stones was designed by Judy and Bradley Niemeyer. Stepping Stones was designed to teach a simple concept using two strips of fabric to create one very simple and appealing block design. This pattern includes, easy cutting instructions using 2-1/2″ by 42″ strips, and foundation paper. This quilt was designed for all skill levels making this a fun and easy quilt for any beginner or advanced quilter to make up in just a few days. The pattern was republished in November of 2015 to include a new coversheet and instructions to match a revised color layout of the pattern.  This version was made using a limited release strip set called the Willow Strip Set designed by Judy and Judel Niemeyer, with Timeless Treasures.  The Strips are Tonga Batiks, all with the same print, but in 20 different colors, with 2 of each strip included the package.  The border print used in the coversheet was designed using the Stepping Stones block, itself, adding a unique opportunity to use fabrics in your quilt that are the same design as the quilt pattern itself!  To find the strip sets, please contact your local quilt shop.  For more information on fabrics used in the pattern, reference the kitting handout below, or visit the Timeless Treasures Website, by clicking here:  Willow Strip Set and Coordinating Fabrics  and Stepping Stones.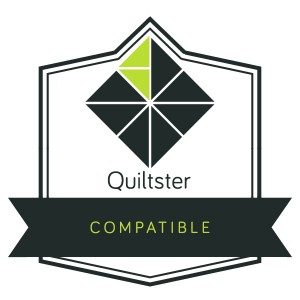 This pattern is Quiltster Compatible! This means you can color the quilt with your favorite Fabric Collection in Quiltster before you make it and obtain yardage! Click on the logo to the left to be taken directly to the Template page for this design in Quiltster. You may need to log into your account for the link to work. If you do not have a Quiltster account already, you will need to subscribe and log in before this link will work. Subscriptions can be obtained by going to http://www.quiltster.com, click on Subscribe!
Click below for a downloadable .PDF of various kitting handouts!
Pattern Size: 60″ X 68″
Price: $26.50
Pattern Includes: Instructions, Cover Sheet, Yardage Information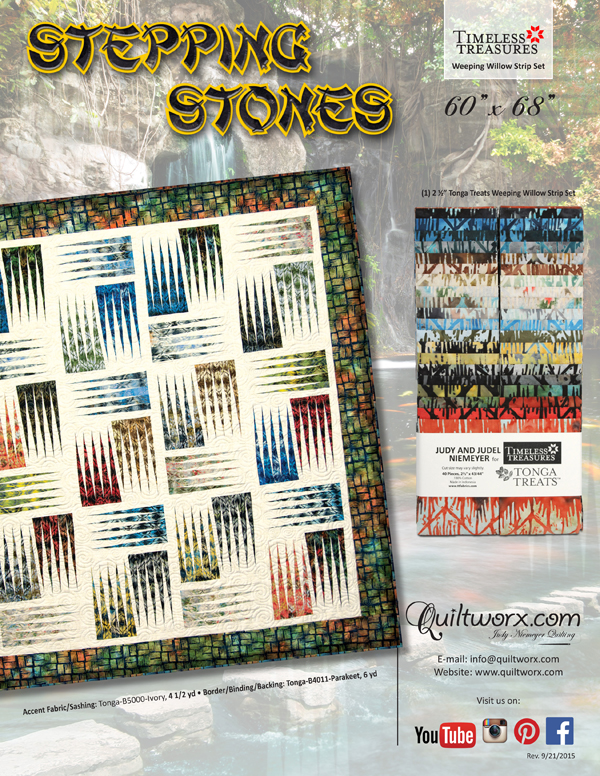 Related Products
Gallery
Quiltworx.com
7 months ago
Judith Gilbert
Made this one a few years ago, love it.
Patricia J Miller
Anyone have a digitized quilting pattern for this quilt? Please let me know. I'm done with my top but want to do something amazing
Jo Anne Fowlkes Still
Gorgeous!
Gidget Freeman
Awesomeness overload
June Aponiuk
Great colors
Penny Squibb
Vicki Birnie looks amazing.