Redefining the way we make log cabins, this pattern is the first in a very long line of paper pieced log cabin quilts by Judy Niemeyer!  Why paper piece a log cabin, you ask?  Well, the answer, quite simply is speed cutting, speed piecing, and unbelievable accuracy!  If you love Log Cabin Quilts and have made more than one in your life, we urge you to check this one out!  You won't regret it!
Click below for a downloadable .PDF of various kitting handouts!
Pattern Size: 56″ X 70″
Price: $33.50
Pattern Includes: Instructions, Cover Sheet, Yardage Information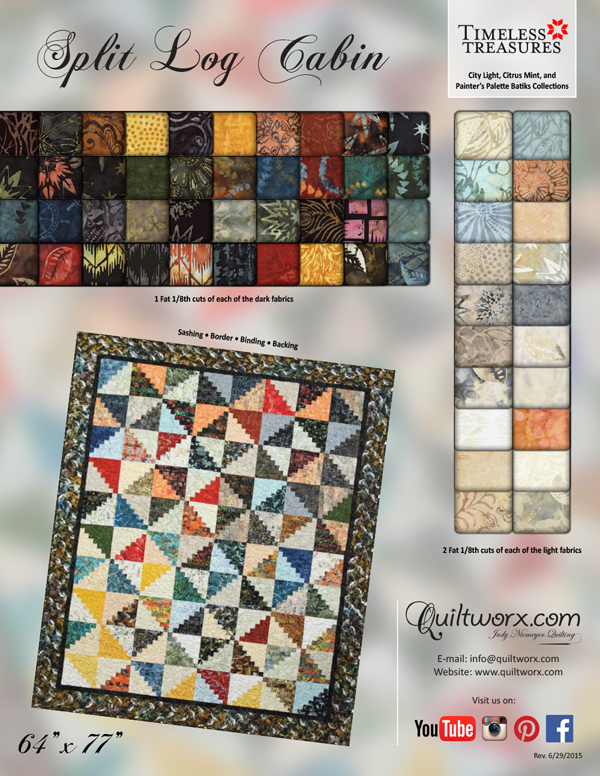 Gallery
Quiltworx.com
1 year ago
So beautuful
Bellissimo!
Fabulous! 💖
I really like your quilt!
Even more beautiful in person!
Absolutely gorgeous
Saw it in real life and it is beautiful