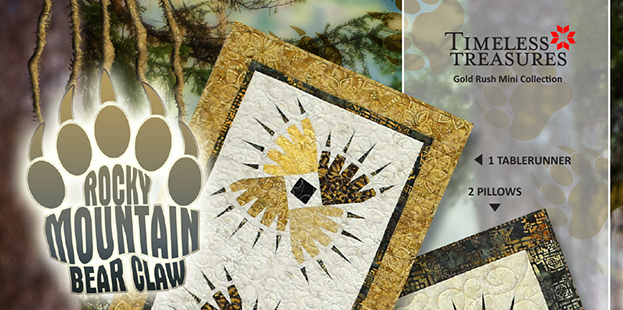 The Rocky Mountain Bear Claw Table Runner is a table runner version  of a redesigned block, originally called the North American Bear Paw (which went out of print in 2013 and needed updates to meet current design standards).  The new 'Rocky Mountain Bear Claw' is authentic with its (5) viscous claws and nature inspired fabric line designed by Judy and Judel Niemeyer called Gold Dust, a Tonga Batik Mini Collection (8- similar fabrics ranging from light to dark) from Timeless Treasures Fabrics.  Floating points, curved paper-piecing, smart corners, and Template Layout Sheets are featured in this design.
Click below for a downloadable .PDF of various kitting handouts!
Price: $26.50
Size:  Table Runner – 21″ x 72″
Pillow – 20″ Square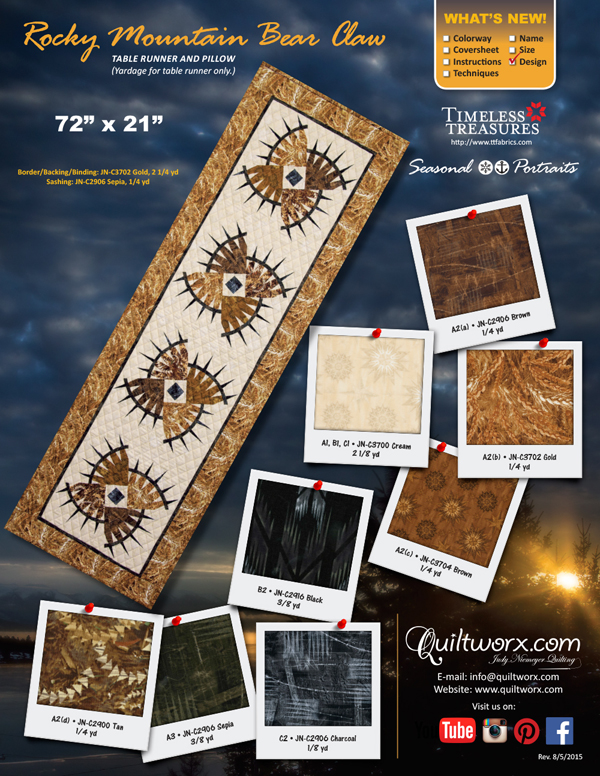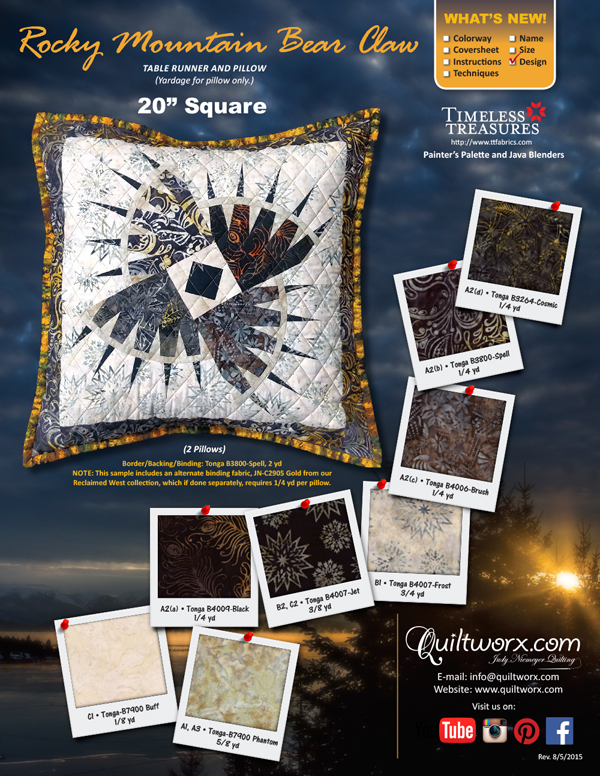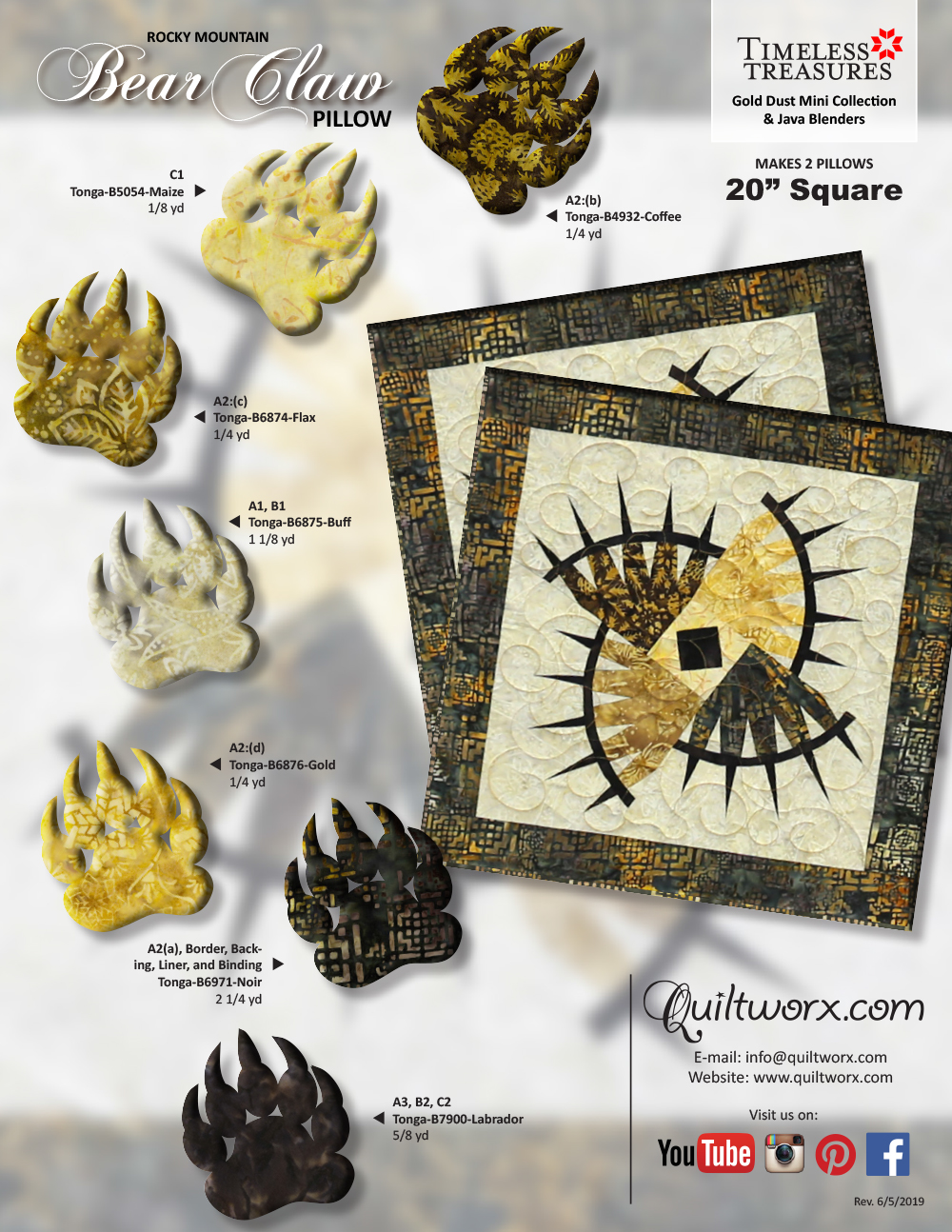 Related Products
Gallery
Quiltworx.com
2 years ago
Tricia Shelton
The fabric choices made this project look modern
Tricia Shelton
Lovely, too!!!