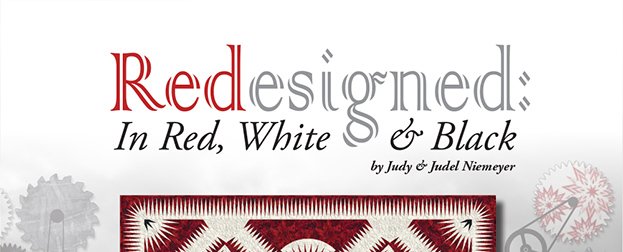 A NEW BOOK rethinking Quiltworx.com designs in a color palette of reds, whites, and blacks. Featuring two Timeless Treasures fabric collections designed by Judy and Judel Niemeyer: Forever and Rosé.
Redesigned not only teaches how to achieve show-stopping results with a paper-pieced pattern and limited color palette, but also pairs a collection of breathtaking quilts with jaw-dropping photography. You'll pick it up again and again not only to learn, but to appreciate the seduction of red, white, and black.  The book provides enhancements to instructions for 15 different patterns and a photography overview of over 40 designs.  You will need to purchase the instructions and foundation paper packages to make the quilts shown in the book.  But, with the book, adapting your original instructions to the simplified color palette shown here will be a breeze!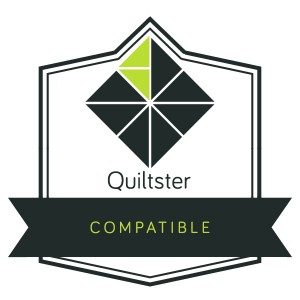 This pattern is Quiltster Compatible! This means you can color the quilt with your favorite Fabric Collection in Quiltster before you make it and obtain yardage! Click on the logo to the left to be taken directly to the Template page for this design in Quiltster. You may need to log into your account for the link to work. If you do not have a Quiltster account already, you will need to subscribe and log in before this link will work. Subscriptions can be obtained by going to http://www.quiltster.com, click on Subscribe!
Click below for a downloadable .PDF of various kitting handouts!
Book Price: $14.95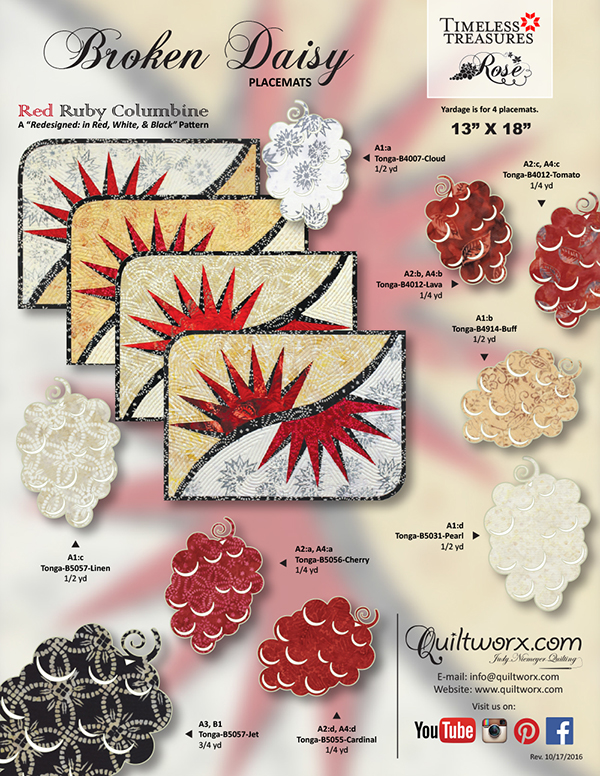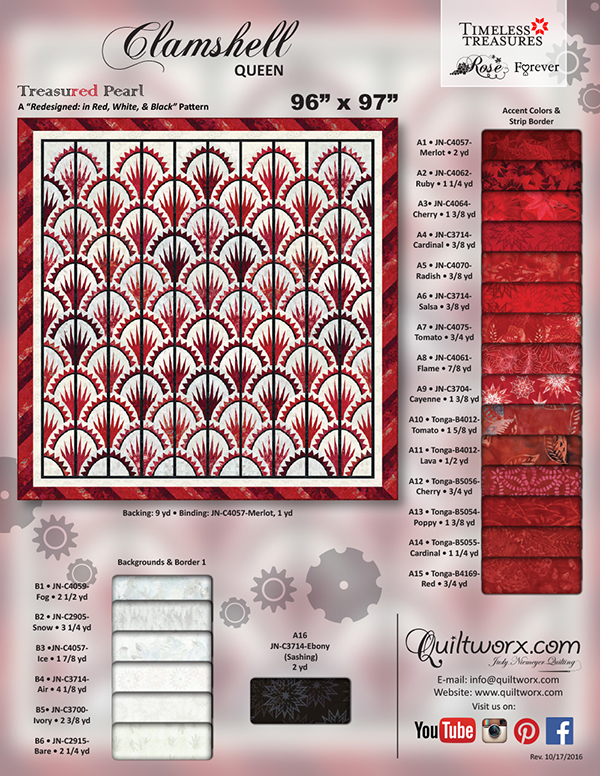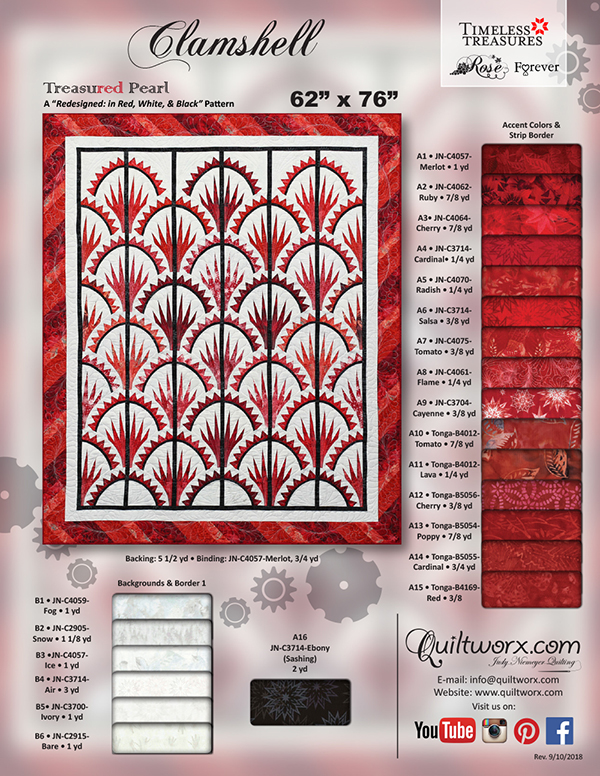 Sorry, there are no classes scheduled for Redesigned in Red, White, and Black Book at this time.