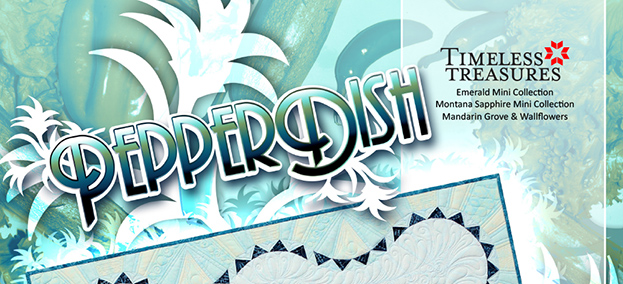 The Pepperdish Wall Quilt has been a part of the Quiltworx pattern line for several years and was designed around an antique applique pattern known as the Whig Rose. It has become a staple of the Quiltworx.com pattern lineup and was redesigned in 2012 to take advantage of new design techniques such as Template Layout Sheets, updated organization processes, and a more user-friendly yardage chart. The latest update to the pattern includes a fresh new colorway in Tonga Batiks designed by Judy and Judel Niemeyer from Timeless Treasures. Additionally, Stitch-N-Peel stablizer sheets are included in the pattern. This pattern teaches the techniques needed to successfully complete the foundation paper piecing, curved piecing, traditional piecing, and applique necessary to make the cover wall quilt.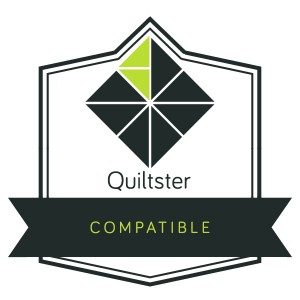 This pattern is Quiltster Compatible!  This means you can color the quilt with your favorite Fabric Collection in Quiltster before you make it and obtain yardage!  Click on the logo to the left to be taken directly to the Template page for this design in Quiltster.  You may need to log into your account for the link to work.  If you do not have a Quiltster account already, you will need to subscribe and log in before this link will work.  Subscriptions can be obtained by going to http://www.quiltster.com, click on Subscribe!
Click below for a downloadable .PDF of various kitting handouts!
Pattern Size: 42″ X 42″
Price: $47.00
Pattern Includes: Instructions, Cover Sheet, Yardage Information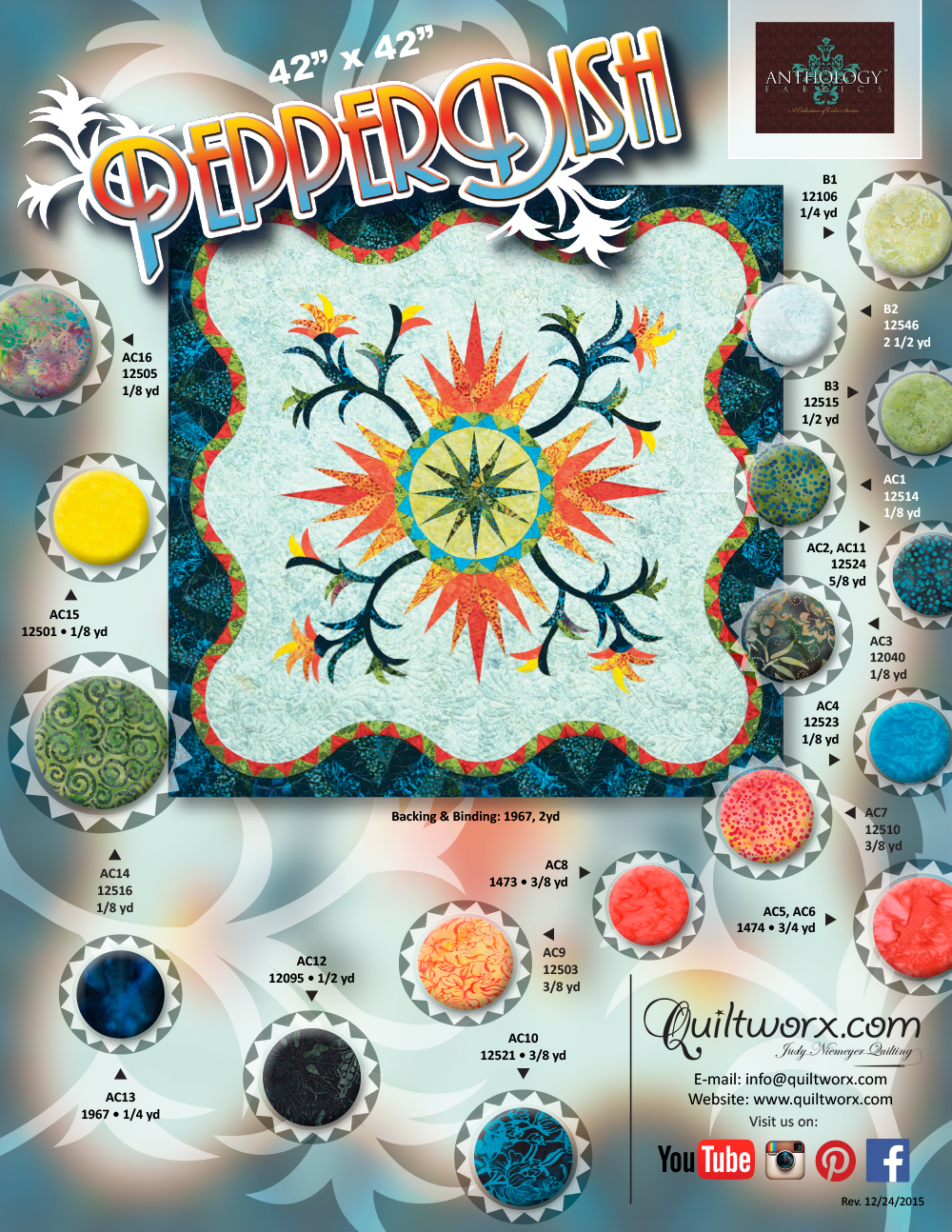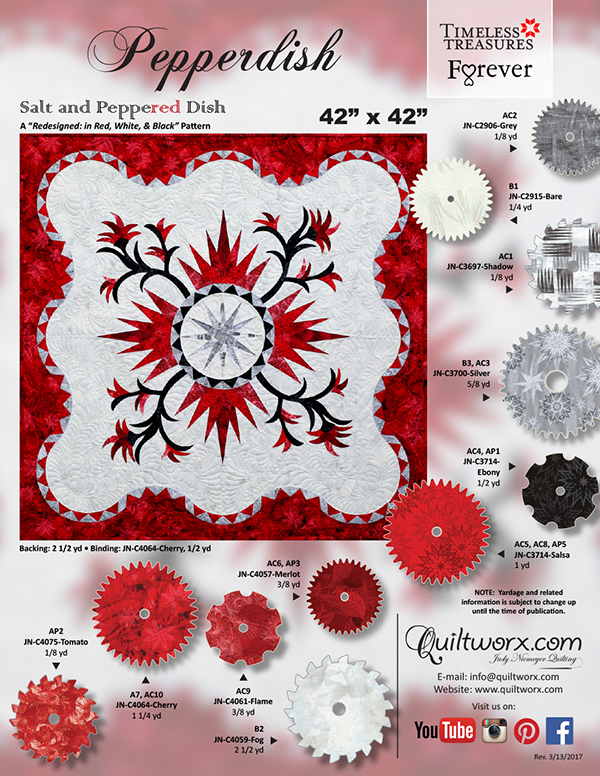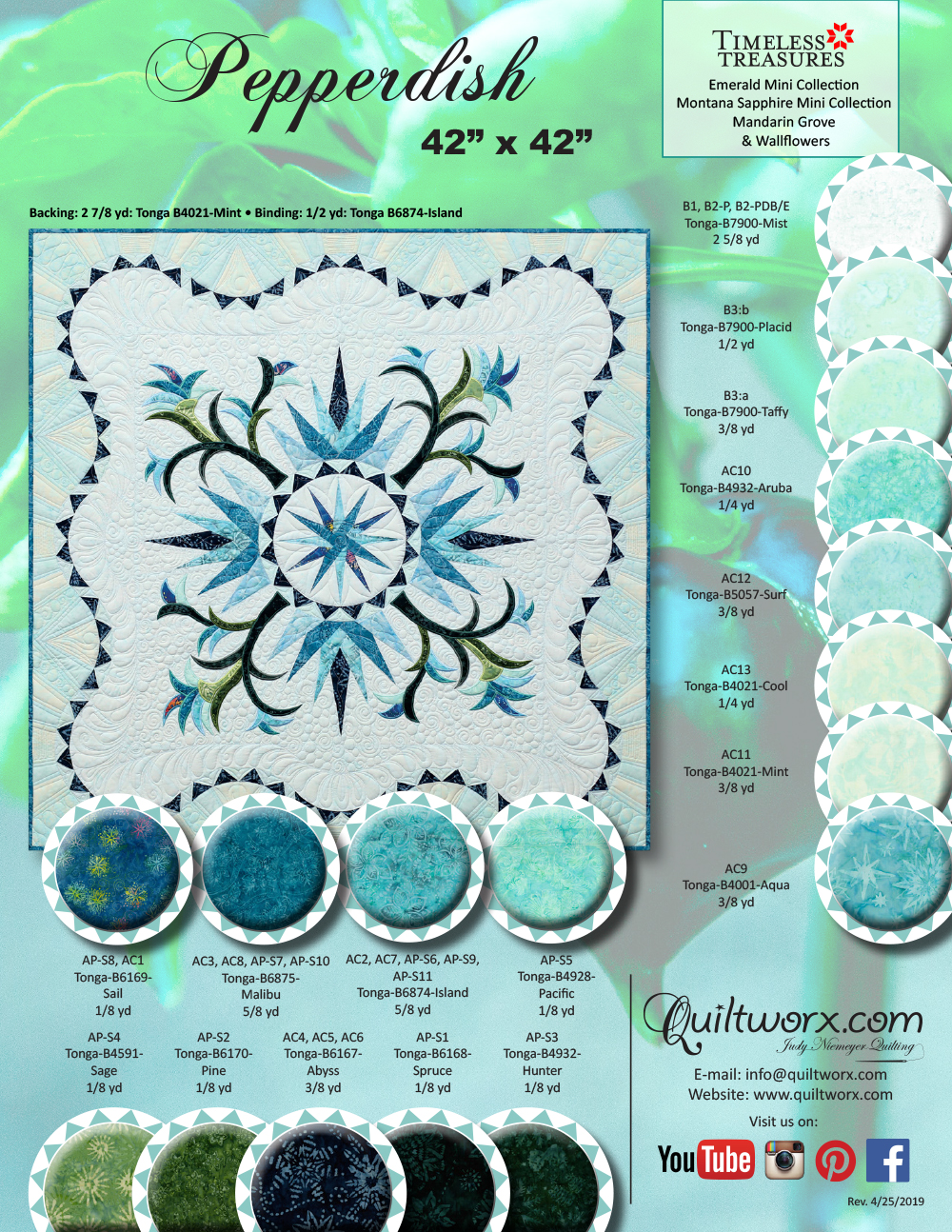 Related Products
Gallery
Quiltworx.com
2 years ago
Linda Betchart Simon
Holy cow! The quilt and quilting are phenomenal. 😮👍🏻
Jenny Thoroughman
I'll jsut stand back here and admire it in awe. I am NOT worthy to look at it close. It's beautiful.
Kathy Seiler
Stunning quilt with exquisite quilting!
Cathy Schoner Trumble
Oh, wow, wish I could come even close to that!
Carol Gauld Warren
This quilt is wonderfully beautiful
Dianne Sibert
The quilting just makes this quilt Magnificent
Kathryn Nyquist
I'm in awe of these creations by all of you.
Joan Sohlstrom
Oh my gosh! That is absolutely beautiful!!!!!
Denise Clarke
The colours just pop at you so beautiful
Elaine Golinski
WOW That Is Just Gorgeous, Love The Colours 😍👍
Nancy Lee Paterson
Stunning--most beautiful quilt I have ever seen.
Christine Douch
Love the colours Beautifully made and quilted
Mariette van Biljon
Kom Tannie Jackie Guthrie ek is seker Tannie het ook al sulke pragstukke geskep.
Cornelia Pohse
Wow oh is Beautiful i love the coulors
Joe Poore
Awesome quilting and beautiful colors!
Lorna Bumstead
OMG & the quilting is awesome
Valerie Wilkerson
Wow Sarah Parker and Flo Harris look at the quilting on this one
Judith Gilbert
This is exquisite!!!
Cheri Wilson
Is This For Purchase?
Penny Olive
Now this is incredible!!
Mary L. Naccarato Burtchett
Gorgeous!
Evelyne Pohocsucut Thua Chenne
beautiful
Faye Risner
Absolutely beautiful.
Sorry, there are no classes scheduled for Pepperdish at this time.