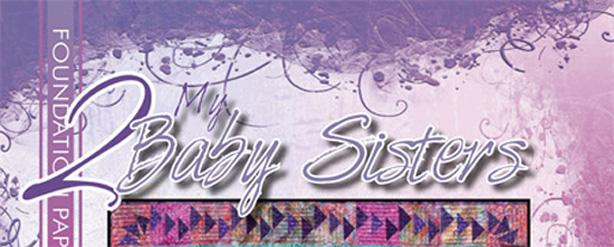 My Two Baby Sisters pattern is 60″ x 66″ made out of Hoffman Fabrics.
This quilt was designed by Judy & Bradley Niemeyer, published March 2013.
My Two Baby Sisters is a redesign of the Meandering Stars pattern and has been updated to include the latest techniques and design approaches by Quiltworx.com, including floating points and template layout sheets!  The pattern comes with all of the papers necessary to complete the quilt on the cover. The quilt sample was completed in 2012 by Quiltworx.com staff.
The quilt was quilted by Quiltworx.com Staff using designs that can be found in the related products or on our digitized design page.
Pattern Size: 60″ x 66″
Price: $38.50
Pattern Includes: Instructions, Cover Sheet, Yardage Information, Foundation Papers
Related Products
Gallery
Quiltworx.com
1 year ago
Another one with polka dots! I'm loving these fabrics!
Jackie Kunkel. I love this is blacks, whites and brights.
Might just be my favorite Quiltworx yet -- very "personable."
Beautiful