The Garden Wall Quilt Layout was designed by Judy Niemeyer and Brad Niemeyer in the Fall of 2013. It was updated in 2017 to include reformatting instructions and also laser cut fusible applique stabilizer pieces in the pattern. These originally were purchased separately and included fabric with an iron on fusible backing. The product now includes a sticky water-soluble stabilizer material that allows you to select your own fabric and utilize either turn under applique techniques or a satin/embroidery stitch to finish the applique. The foundation papers used to create the Garden Wall are based on one of our most popular design elements, the Stepping Stones block. We created this layout to use Quiltworx 2-1/2" Strip Sets. The instructions in this pattern are based on a technique for foundation paper piecing using 2-1/2" precut strips. Traditional piecing skills are required to join the units after the foundation piecing is completed, and turn-under appliqué or satin stitch/embroidery skills are necessary to complete the Garden Wall.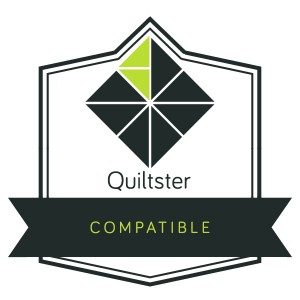 This pattern is Quiltster Compatible! This means you can color the quilt with your favorite Fabric Collection in Quiltster before you make it and obtain yardage! Click on the logo to the left to be taken directly to the Template page for this design in Quiltster. You may need to log into your account for the link to work. If you do not have a Quiltster account already, you will need to subscribe and log in before this link will work. Subscriptions can be obtained by going to http://www.quiltster.com, click on Subscribe!
Click below for a downloadable .PDF of various kitting handouts!
Price: $50.50
Size: 70″ x 83″
Pattern Includes: Instructions, Cover Sheet, Yardage Information, Foundation Papers, (4) sheets of Applique Stitch-N-Peel Stabilizer Sheets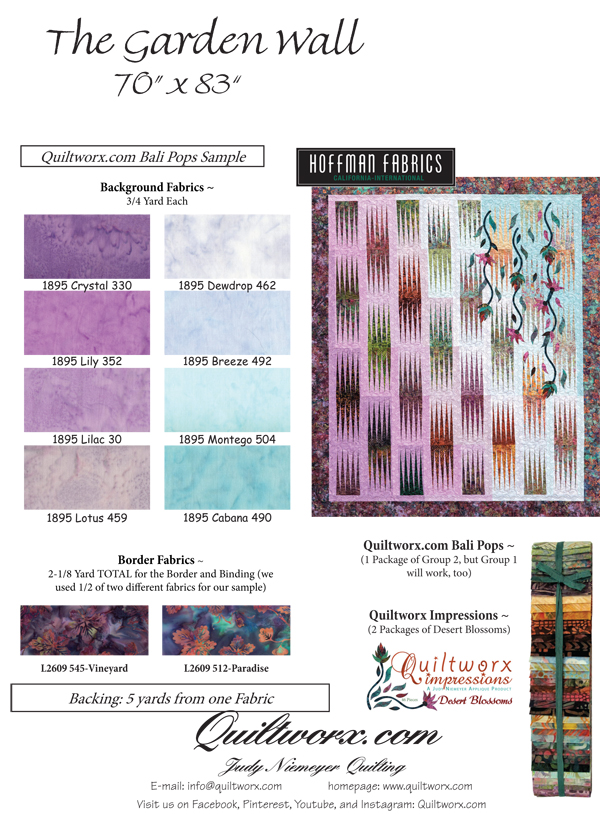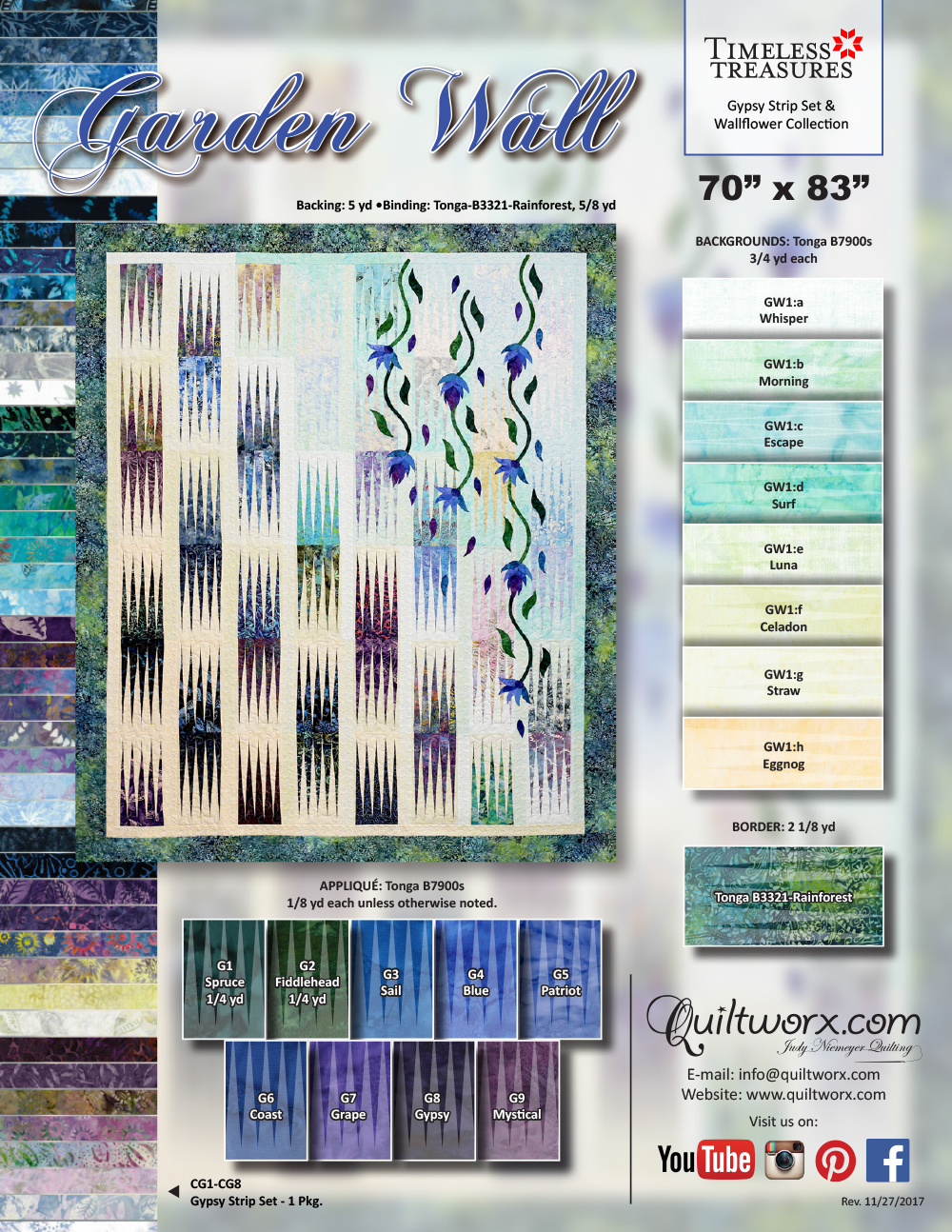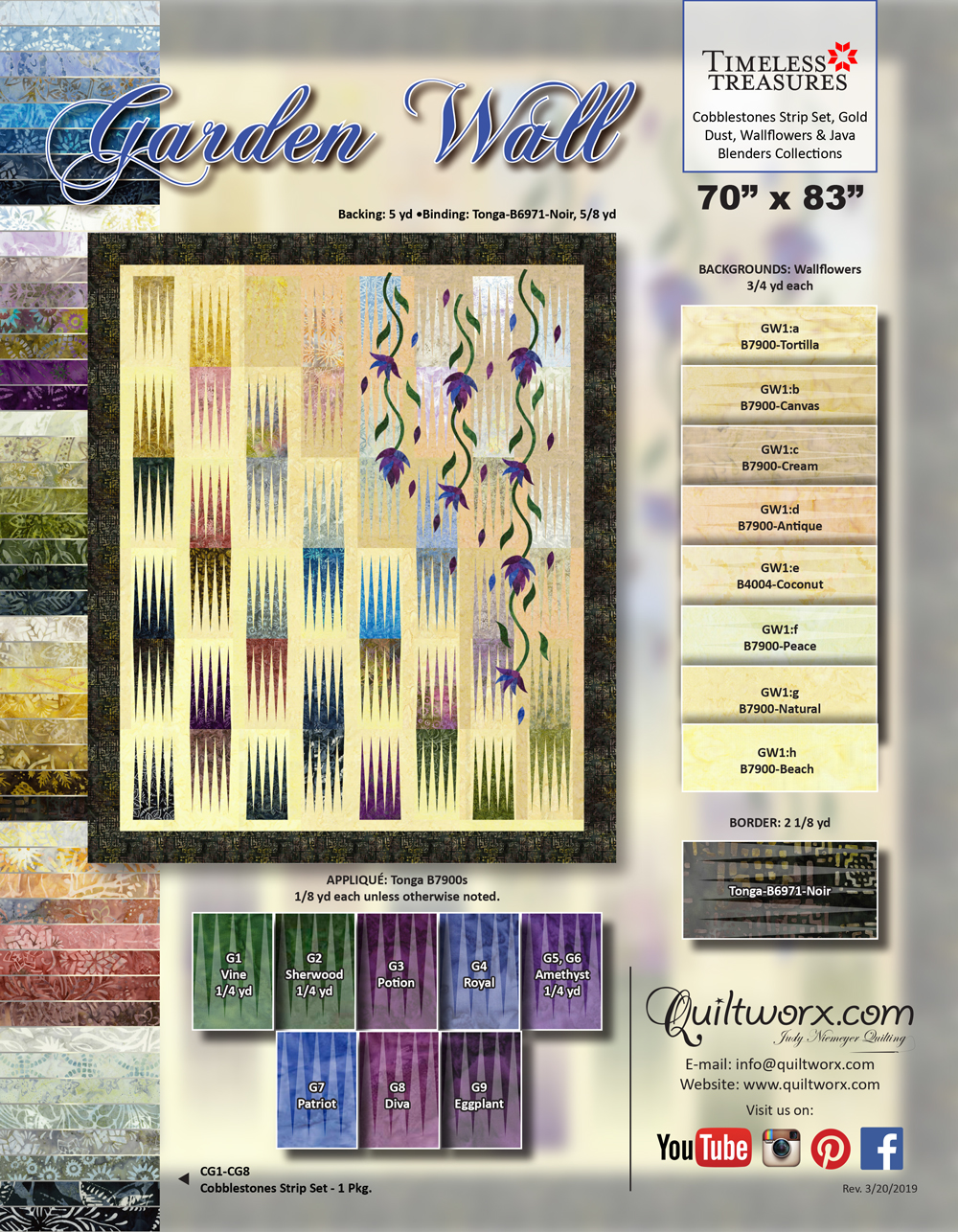 Related Products
Gallery
[fts_facebook id=10152670217577160 album_id=10152670217577160 posts=12 title=no description=no words=0 type=album_photos image_width=150px image_height=150px space_between_photos=1px hide_date_likes_comments=no image_position_lr=-0% image_position_top=-0% loadmore=button popup=yes hide_like_option=no ]