The pattern Four is part of the Quiltworx.com Leaf Series, designed to introduce two new techniques, including Curved Paper Piecing and Foundation Paper Piecing Applique.  The sample quilt was made out of Hoffman Fabrics and the directions include yardage information for making the coversheet quilt, or creating a design that includes (4) different leaf colors.  It was based on an art project by one of Judy's grandchildren involving Fall Leaves laid out for demonstration on barn wood and then used to create pictures using the leaves.  While a more contemporary layout was chosen then creating the Thanksgiving Turkey, the concept inspired a series of designs where paper pieced units can be created to float on a background fabric allowing for creative placement, quilting embellishment, and end user flexibility.
We encourage you to make this pattern with your own size, layout, and color in mind! Enough papers have been included to make eight leaves if desired, all of which can be put into one wall hanging with a modified background layout, broken into smaller designs, or displayed stacked and in a variety of ways to that shown on the cover.  You can also just make two samples if you like!  Watch our Digitized Quilting Design page as options for quilting the solid side of each leaf may be available, as well as the border, in the future!
Extra foundation papers are available if you want to make more of this Leaf in the as well!
Click below for a downloadable .PDF of various kitting handouts!
Size: 32″ x 44″
Price: $29.50
Pattern Includes: Instructions, Cover Sheet, Yardage Information, Foundation Papers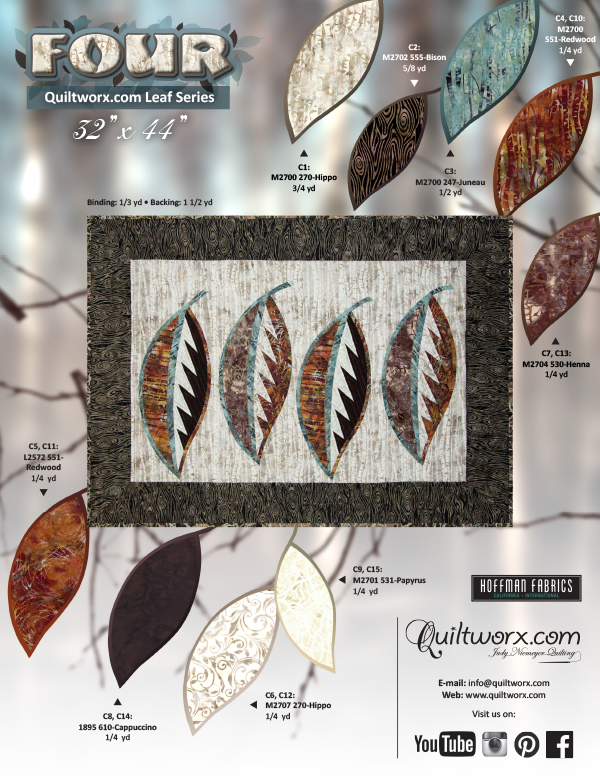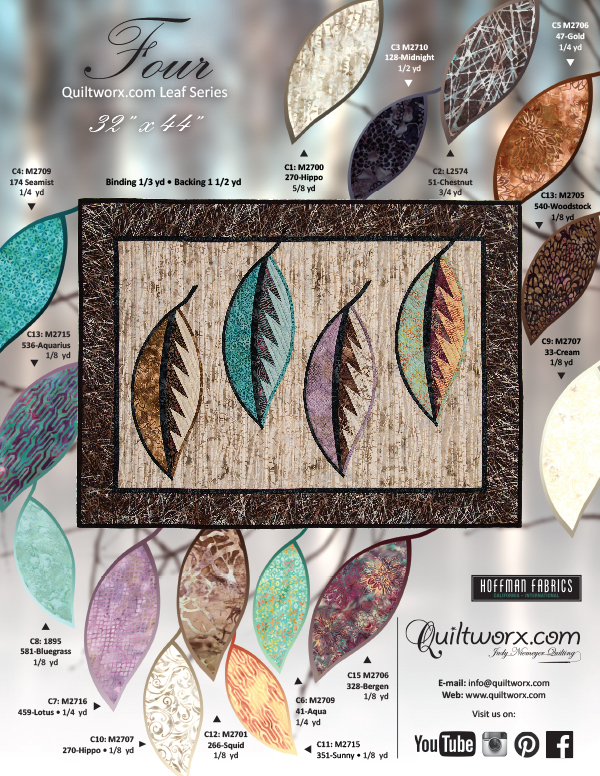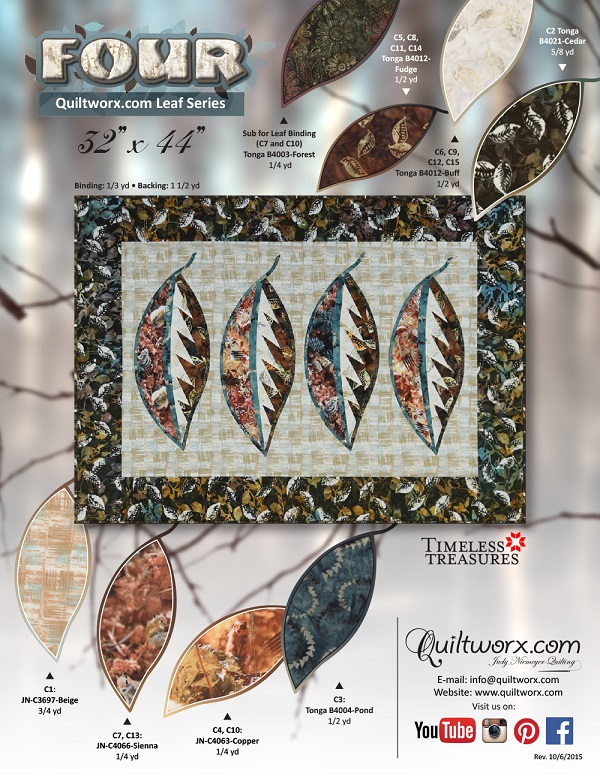 Related Products