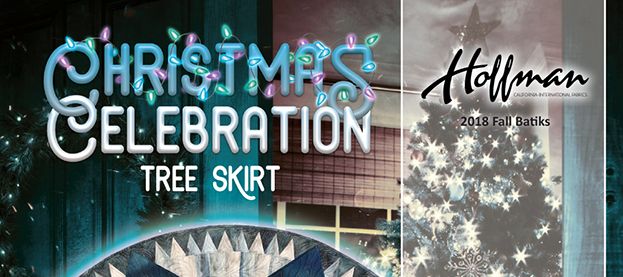 The Christmas Celebration Tree Skirt was originally designed in 2008 and has since been through two updates. This version of the design is the 3rd and most recent update and was completed to make it possible to square up this design, which is something that customers have asked us for, for years. To accomplish a squared up pattern, we had to minorly change the dimensions of the original quilt. The original design was approximately 60" in diameter. The new layout finishes to 62" diameter and is compatible with a number of borders created to square this design off, up to 80" square. It is not, however, compatible with the original pattern.
There are many ways to expand your Quiltworx designs into larger sizes with compatible border packages by clicking the Buy Now button.  If listed, you should purchase the Introduction Booklet for the size quilt you want.  Then, you should select expansion borders of your choice.  The following information explains ways to expand your quilt.
To expand this Round Tree Skirt from 62″ to 70″, add a 196B Round Expansion Border of your choice listed under the Buy Now button.
To square up this Round Tree Skirt, add a 196B Round Expansion Border, then a 196C Square up Border of your choice listed under the Buy Now button.
To square up this Round Tree Skirt and expand to a 118″ King, add a 196B Round Expansion Border, a 196C Square up Border, then a 118″ King Border of your choice listed under the Buy Now button.
This pattern was created by Quiltworx. Quiltworx used Quiltster, a fabric auditioning and design enhancement application to create the colorway provided on the coversheet. If you want to use this to create your own colorway of this design, you can use Quiltster to see what your quilt will look like in your favorite fabrics and also add borders to square it up. Quiltster is available on a monthly or annual subscription basis. To learn more, visit Quiltster.com.
NOTE: The original version of Christmas Celebration Tree Skirt is out of print and the new one references a different Quiltster Template and is not compatible with the old pattern.  Unit Names and Fabric References have changed as these units can now be mixed and matched with many others in our pattern inventory and we needed to make everything consistent.  You will need to purchase a new pattern if you want replacement papers for the old design as we don't have any of the original papers left. ~ Thank you for understanding!
---

This pattern is available in Quiltster! This means you can color the quilt with your favorite fabric collections in Quiltster before you make it. Quiltster will even provide you with yardage!
Click on the Project button to access the pattern templates and begin coloring with fabrics uploaded from your stash and/or fabric collections from across the industry!  If you'd like to color your project and ultimately purchase the pattern and a kit within the app, click the Marketplace button! You may need to log into your account for the links to work.
If you do not have a Quiltster account already, you will need to subscribe and log in before these links will work. Subscriptions can be obtained by going to http://www.quiltster.com, click on Subscribe! 
---
Click below for a downloadable .PDF of various kitting handouts!
Pattern Size: 62″ Diameter
Price: $43.50
Pattern Includes: Instructions, Cover Sheet, Yardage Information, Foundation Papers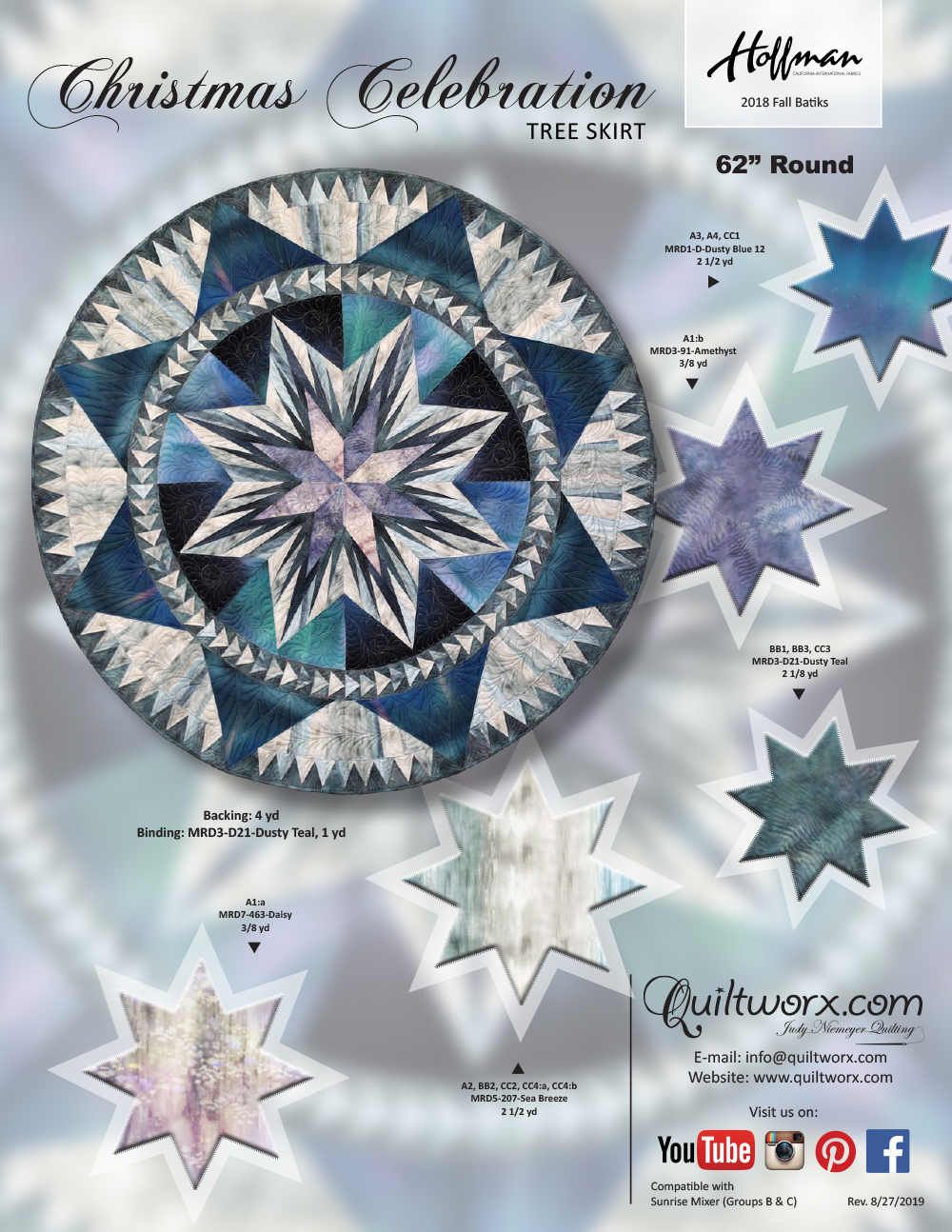 Related Products