The Celtic Sunrise is a remake of the Celtic Wave in a queen size design.  However, we have updated the Queen Size Pattern to include a full set of Queen instructions, instead of purchasing the  smaller pattern, then a Queen size Expansion set.  This quilt was made using the most recent line of Anthology Batiks (released for Spring 2014) and kitting information is available for this exact colorway.  This quilt was made by Peddler's Way Quilt Company, a Certified Shop from Washington, Illinois.  A stunning color palette of pinks and teals against deep midnight blues, reminds us of a sunrise.  We hope you will love this version as much as we do!
Click below for a downloadable .PDF of various kitting handouts!
Pattern Size: 90″ x 90″
Price: $60.50
Pattern Includes: Instructions, Cover Sheet, Yardage Information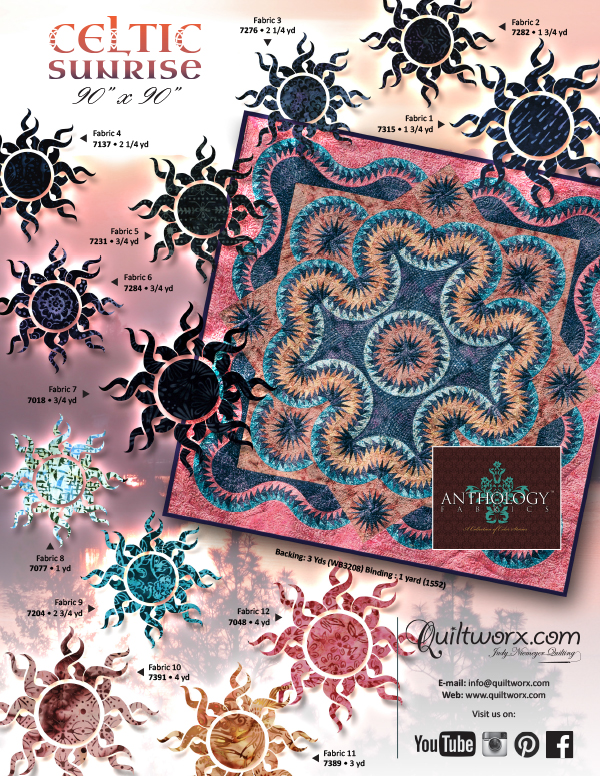 Related Products
Gallery
Quiltworx.com
5 months ago
Linda Adams
I have the pattern, plan on making it in the future.