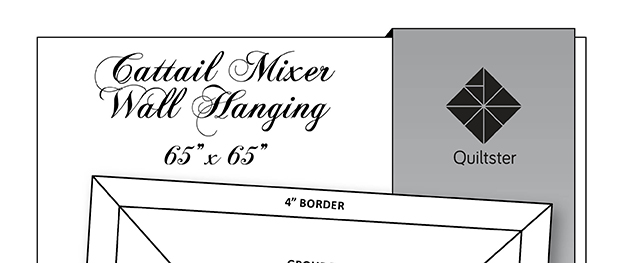 The Cattail Mixer Wall Hanging Layout was designed by Judy and Bradley Niemeyer. It includes two sections referred to as Group A and Group B and these Group sizes have been standardized so that you can use interchangeable blocks in each space. If you have purchased this booklet, you have likely used Quiltster, or purchased a design that was created by a shop or instructor that used Quiltster to create a custom design. The Introdcution booklet includes all of the information that is common to any combination of Group A and Group B blocks, including how to find corrections, general pattern information, supply lists and the final assembly steps (which are the same regardless of how you combine the interchanging blocks.
Once you purchase this Introduction booklet, you do not need to purchase it again for future Mixer designs. Simply use Quiltster to create a new combination of Group A and Group B, then purchase those booklets and use this as your introduction!
If you want to experiment and mix and match the pieces included here with those from other designs, Quiltster is the perfect tool for you to make a quilt completely your own. Likewise, you can use many of the groups in this pattern to make other layouts as well. At the time of publication, the Group A blocks also fit the Queen Star Mixer, Fractured Star, and the Group A and B blocks fit the Cattail Mixer Wall and Queen layouts. Explore each of these layouts to learn new ways to incorporate these blocks into future projects as well!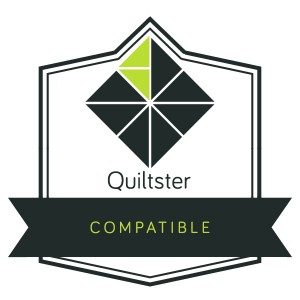 This pattern is Quiltster Compatible! This means you can color the quilt with your favorite Fabric Collection in Quiltster before you make it and obtain yardage! Click on the logo to the left to be taken directly to the Template page for this design in Quiltster. You may need to log into your account for the link to work. If you do not have a Quiltster account already, you will need to subscribe and log in before this link will work. Subscriptions can be obtained by going to http://www.quiltster.com, click on Subscribe!
Related Products
Gallery
[fts_facebook id=10156395061992160 album_id=10156395061992160 posts=12 title=no description=no words=0 type=album_photos image_width=150px image_height=150px space_between_photos=1px hide_date_likes_comments=no image_position_lr=-0% image_position_top=-0% loadmore=button popup=yes hide_like_option=no ]
Sorry, there are no classes scheduled for Cattail Mixer Wall Hanging at this time.