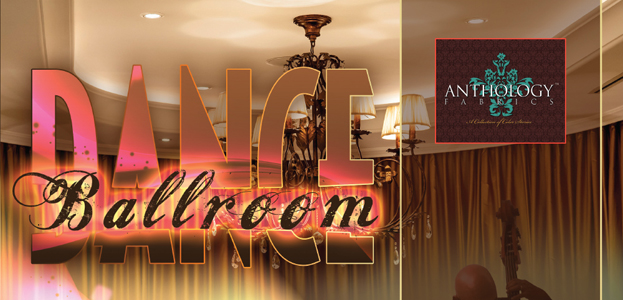 Bradley and Judy Niemeyer designed the layout and foundation pieces for Ballroom Dance. A collection of fabrics designed by Anthology fabrics were used to make the queen size sample shown on the cover page. The pattern is a queen size variation on the Dancing Batiks design, which is still available through Quiltworx.com as well. A sewing technique called foundation paper piecing is usedwhen sewing the pieces onto the foundation units. Curved piecingand traditional piecing skills are required to join each unit after the foundation piecing is completed.
Click below for a downloadable .PDF of various kitting handouts!
Size: 91″ x 91″
Price: $79.00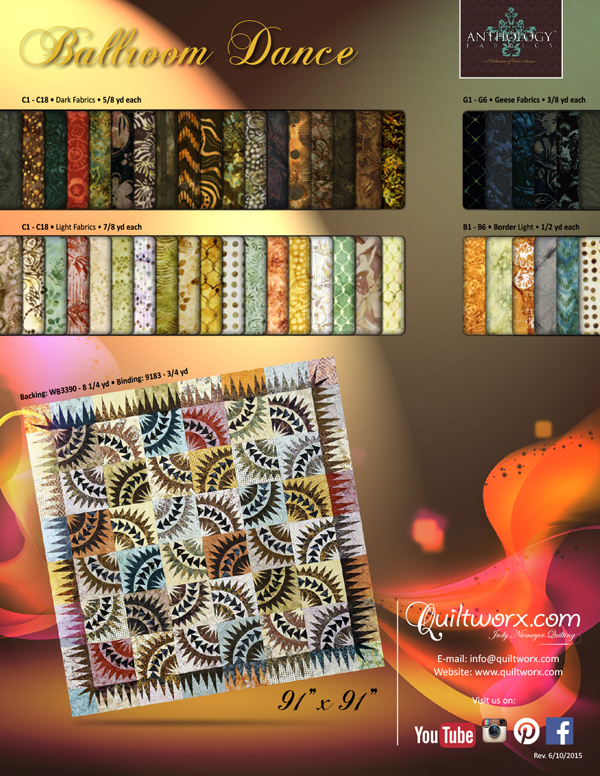 Related Products
Gallery
Quiltworx.com
6 months ago
Quiltworx.com
3 years ago
Robin Booth
Love your color choices,and your design. Great job.
Rhoda Forbes
Thank you for a gorgeous pattern. I had so much fun pulling fabrics for it.
Brenda Barnett Retzlaff
Pretty
Quiltworx.com
3 years ago
Carole Phillips
Oh my, beautiful great selection of colors
Rhoda Forbes
Thank you, this was my first full size quilt.
Brenda Barnett Retzlaff
Gorgeous
Marie Bowman
Amazing work!!!
Giovanna Oggianu
Splendida e meravigliosa
Carolynn Moss Stone
Oh, wow, beautiful!
Denise Lamb-Perrons
Beautiful. Xx
Judy Beebe
So much motion! Beautiful colorway.
Deborah Hatfield
Gorgeous!
Paola Fantazzi
Che capolavoro!!
Sorry, there are no classes scheduled for Ballroom Dance at this time.