Judy and Brad Niemeyer designed the Agave Garden for foundation paper piecing. A collection of fabrics designed by Island Batik were used to make the quilt shown on the cover.
Click on the images below to find the Agave Garden gallery of quilts on Facebook!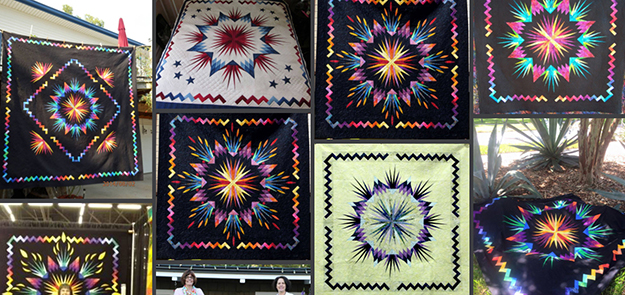 Sorry, there are no classes scheduled for Agave Garden at this time.