Madeline Island School of the Arts (MISA) Retreat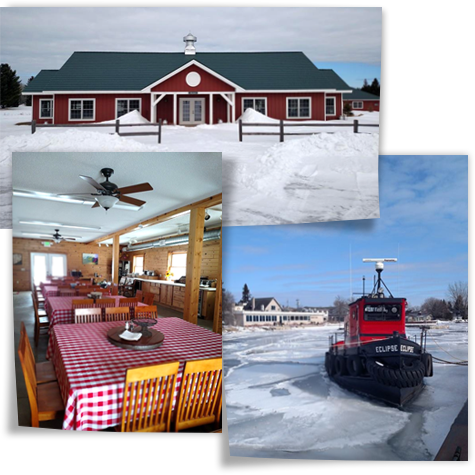 After our whirlwind visit to Madeline Island in early March, Quiltworx and Quilters Quest are ready to share with you some more information about our once in a lifetime Quiltworx University event!
In this newsletter, you'll find a supply list and updated schedule information based on what we learned on our trip to Madeline Island this Spring. We'll talk about space, schedules, fun possibilities, and you'll also learn a little bit more about your project. You'll see a preview of fabric collections including two never before seen collections set to release in late summer! You can choose from any of them, or if you've chosen to make the

Lakeshore Sunrise

pattern, you may pick your own fabric to complete your design!

You'll need to bring the following items with you to class:
3″ by 12″ piece of Template Plastic (3″ by 12″ piece)

3-1/2″ by 18″ piece piece of Template Plastic

12″ Add-a-quarter ruler

18″ Add-a-quarter ruler

Purple Thang (optional)

6″ by 12″ ruler

Medium size cutting mat (18" by 24")

Rotary cutter 45mm or 60 mm

New rotary blade

Size 70 needles (Microtex recommended)

Scissors

Seam ripper

Surge protectors

Extension cords

Fabric glue UHU stic

Glue Pen (Fons and Porter, Sewline, or Avery recommended)

High quality cotton sewing thread

Flower pins

Scotch Tape

Large Ziploc Bags

Stapler

Binder Clips (medium and small)

Large Paper Clips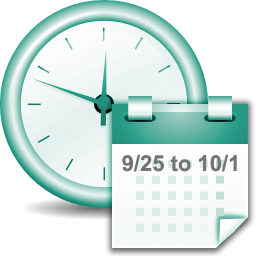 Program Schedule
We've changed a few details in the schedule and would like you to review this information for arrival time, special programs and events, and check-out information!
3:00 p.m. Check In. Get situated in your cabin and/or off-site dormitory

5:45 p.m. Welcome to the Island reception with the Madeline Island staff

6:00 p.m. Welcome Banquet

7:30 p.m. Set up in the sewing studio, meet your Instructor and receive a basic machine demo.
Note: The sewing studio has (2) rooms, each with (30) students. Every station has its own 4 foot table, and, each room is outfitted with (4) ironing and pressing stations. You will not be able to have an iron at your own personal station, but with your own personal table, you will have some space to complete much of your trimming needed during the paper piecing process in your quilt.
Don't forget, you are invited to arrive to a station that has already been set up with a sewing machine (so there's no need to haul your own). These complimentary machines are provided from Bernina and Quilters Quest, your exclusive Certified Shop on the island!
Staff from Quilters Quest will be on hand throughout the week to help you learn about your machines and will provide some excellent workshop specials for those of you that may be in the market for machines! The prices are so good, Judy is buying several of the machines for her training center and retreat house in Montana!
7:00 a.m. to 8:30 a.m.: Breakfast

8:30 a.m. to 11:30 a.m.: Morning Workshop

11:30 a.m.to 1:00 p.m.: Lunch

1:00 p.m. to 3:30 p.m.: Afternoon Workshop

3:30 p.m. to 4:00 p.m.: Afternoon Break

4:00 p.m. to 5:30 p.m.: Afternoon Program

1/3 of the group will attend a Quiltster demonstration above the dining hall

1/3 of the group will attend a demonstration session on your most sought after techniques by Judy

1/3 of the group will attend a trunk show with the Certified Instructors. Do you have your own Judy Quilt you want to show off? Bring it! We'll showcase the quilts throughout the week!

The afternoon programs will rotate during the first three days so everyone gets to see each of the programs.

On Thursday, there will be free sew and time to shop with your Certified Shop after 4:00 p.m.

On Friday, class will end at 4:00 p.m. Students can check out early and head home, stay and sew for the evening, or attend an Open House at the local Quilt Shop in Bayfield, WI, called

Orchard's Edge Quilt Shop

. Stop by the shop for a wine and snack event, including a chance to purchase a small pattern and kit from the shop that you won't be able to get anywhere else! The shop always makes sure to treat the quilters from Madeline Island well, showcasing extra deals and promotions on products throughout the week and especially during the Open House! Take the ferry over and eat in Bayfield, then head back to your lodging on the Island in the evening. Or, head on your way out of town!

6:00 p.m.: Dinner (except Friday, where dinner is on your own).

Evening: Free sew
Saturday, October 1st, 9:00 a.m.: Official Check-out

We are excited to provide you a little more information to prepare you for your project! Again, if you are wanting to prepare your own project and bring your own fabrics, your project to work from during the retreat will be the Lakeshore Sunrise.
Lakeshore Sunrise
However, if you are looking to gain the most from this retreat in terms of learning something new and having a great time, we encourage you to consider the Workshop Projects, using the same layout as Lakeshore Sunrise, but with new blocks and techniques you have not seen before!
We will be designing (3) different blocks (or block groups) to fit the layout of the Lakeshore Sunrise spaces and you will be able to mix and match your design!
Not only that, but Quiltworx is working with Quilters Quest to provide pre-cut kits for the workshop! You may choose any of the following fabric collections designed by Judy and Judel Niemeyer, with Timeless Treasures, or from (2) shop-selected fabric collections for your quilt. So, please review these collections and think about which one might be your favorite!
---
FABRIC COLLECTIONS NOW AVAILABLE!
The collections below are currently available in a quilt shop near you.
Click on the images to see larger swatches.
Seasonal Portraits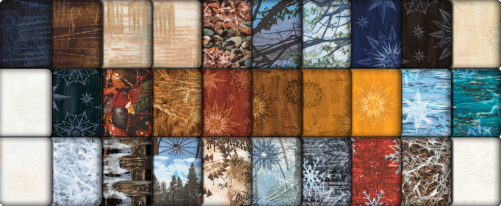 Wildflowers Collection

Lakeshore Batiks

Tonga Petals Batiks

---
NEVER BEFORE SEEN FABRIC COLLECTIONS!
This is your exclusive sneak peek at two collections
that will be available in August, 2016.
Copper Batiks

Peacock Batiks
---
On June 1st, you will receive a newsletter for the workshop that will show you the (9) possible quilt options (mixing and matching the blocks we have designed for the workshop). You can pick your layout and your collection and submit your order to

Quilters Quest

!
You will have two weeks to make your selection, and not only will they prepare the kit, but they will complete the pre-cutting as well! When you show up to class, you will simply need to "cut on the Cut Lines" for each Template Layout Sheet as you complete each block in your project!
There will be no class prep required by you, simply show up to your kit, ready to go for class! And, you will learn to make your project, along the way!
With (4) Instructors, (2) Shop Owners who are also experienced in Quiltworx designs, and (2) staff from Quiltworx to take care of you during this retreat, there will be many in the room to help you along the way!
In June, you can expect official kit prices based on each layout as well. We are so excited to bring you all such a dynamic and interactive classroom experience with your Madeline Island Retreat! Stay tuned for even more information, and we will be in touch again by June 1st!
With (9) possible layout options and (8) different fabric collections to choose from, there are up to 72 different project possibilities with this retreat!
While attending the retreat, you'll see demonstrations and learn techniques to make all of the possible blocks. So don't be afraid to let us know you like more than one. Work on one during the retreat and take the other home to make another project using all that you learned! And, take advantage of the opportunity to have your projects prepared for you, at excellent prices by Quilters Quest!
If you see a layout or colorway you just love while at Madeline Island, you will have the chance to custom order a kit for other variations there as well!

Happy planning! We can't wait!