THIS PAGE INCLUDES TEACHING SCHEDULES AND TEACHER INFORMATION FOR JUDY NIEMEYER AND OUR CERTIFIED INSTRUCTORS.

In 2010, Quiltworx.com ventured into a new concept in our company to help answer a growing demand for our teaching, which involved Certifying Instructors for our teaching techniques and patterns. While you do not need to be Certified to teach almost all of our patterns (except the Technique of the Month Program patterns...Glacier Star and Mariner's Compass), the program has been a tremendous success and has helped us reach so many shops and students we never would have been able to get to on our own! The feedback we've received from students in classes and shop owners alike can be summed up by no more than a simple...Thank You.
Our Certified Instructors are specifically trained for the following:
To Teach Patterns that they have completed and Can Provide Samples of
To Conduct Lectures and Trunk Shows with your Quilt Shops and Guilds
To Teach at your Quilt Shows and Conferences and Provide a Vendor Booth,
To Provide you with Assistance in doing Demonstrations and Kitting for Judy's Products
To offer Samples, as they have available, to Advertise your Classes with them
To Bring your Judy's Technique of the Month Program
The profiles for each of our instructors are listed below, with contract information and teaching areas avaiable for quick reference! They have all made many of our quilts, taken special training workshops with Judy, and have access to tools and lecture information to provide trunk shows to your groups with uptodate information on our company. You can find their teaching calendars, quilt samples, pictures from various classes they've participated in, and pre-class instructions, as appropriate, in the pages below! If you are a student interested in taking a class, you can also visit our Patterns Page to find your favorite pattern and see if there are workshops for that particular quilt, or contact the Instructor through your guild or a local shop to bring them to you!
Our focus is supplying a teaching network of instructors that are:
Highly skilled,
Familiar with our company, products, and staff,
Interested in teaching workshops that are consistent with those that Judy would teach,
Sustaining affordable classes,
Promoting flexibility in our teaching program meeting your needs, and
Remaining available as Judy, herself, is currently booking two to four years in advance.
European CI Program Coordinator Ada Honders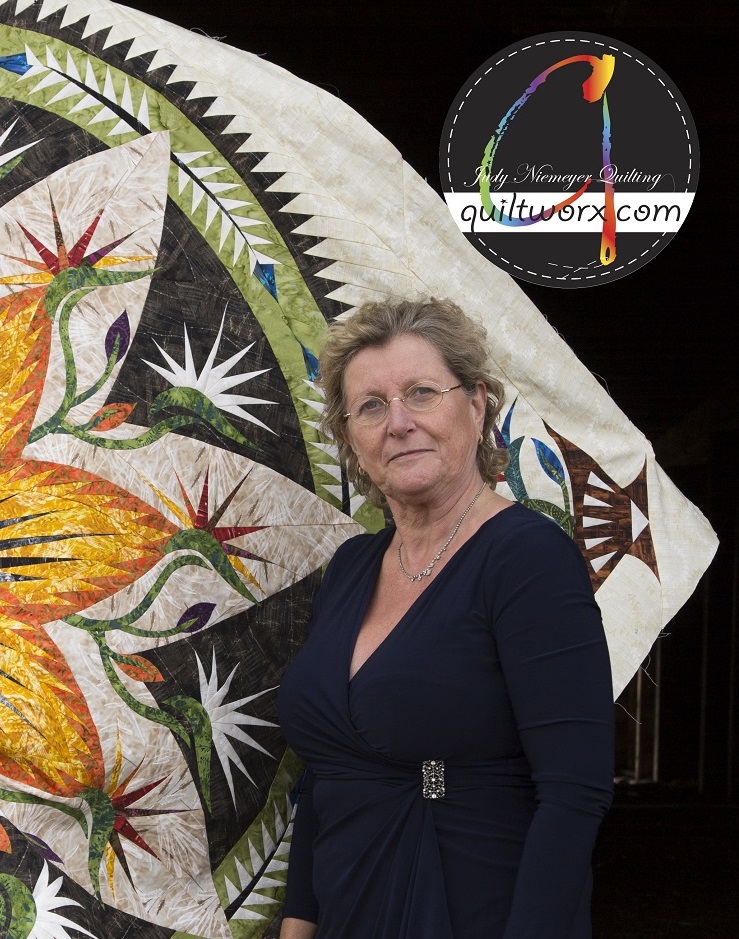 Patchwork Promotions is the Program Coordinator for the Certified Instructor program in Europe and Ada Honders can put you in touch with the right instructor for your needs. Their contact information is here.  You can also find more information on all of the happenings in Europe by visiting their Facebook page!  A calendar of teaching events are shown for each instructor.  And, other events and workshops with our European Certified Shops can be found on the European Certified Shop page.
Patchwork Promotions in action...
IF YOU ARE INTERESTED IN BEING A CERTIFIED INSTRUCTOR, CLICK THE BUTTON BELOW!