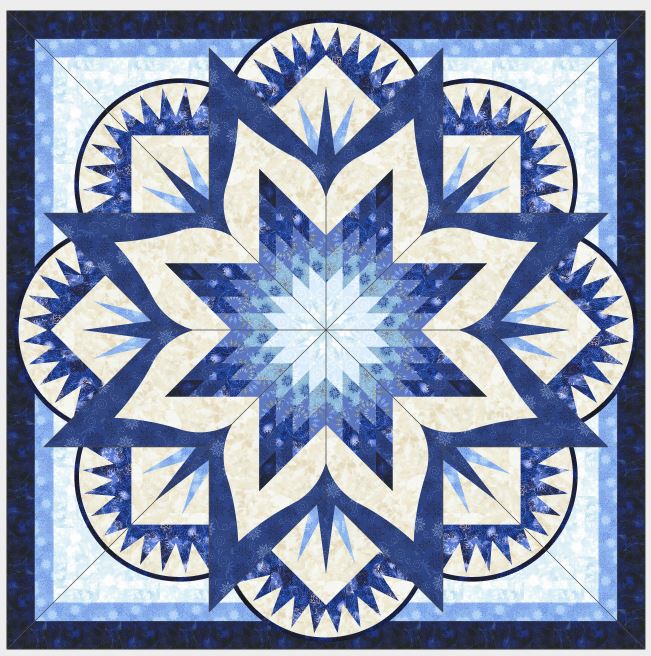 You won't find this beautiful quilt on any store shelf!  Using Judy's Mixer options — I've designed this for us but it will come with all the things you've come to expect from a Quiltworx pattern!
Classes meet on Mondays but are recorded so you can participate when it is convenient for you!  And not only the recordings, supplemental videos and documents but my assistance will be there for you from start to finish.
Class meets from 10:00 AM to 12:30 PM Central:
Monday, October 10 (general information session – no sewing)
Monday, October 31
Monday, November 14
Monday, December 15
This quilt is Quiltster Compatible — so design your own or purchase a Quiltster Design Consultation and I will help you put your colors and your fabrics exactly where you want them.  Then I'll provide all the documentation you need to source your fabrics and integrate your fabrics with your pattern directions seemlessly.
Want to make it bigger?  We can also do that!
Take it to 99″ x 99″ by purchasing a Queen Expansion Pack — you have  many design options!  Email me for more information! — and we'll discuss this in the Introductory Class.
Class fee includes pattern as well as all instruction, support documents and videos and access to recorded class for many months after the class concludes.