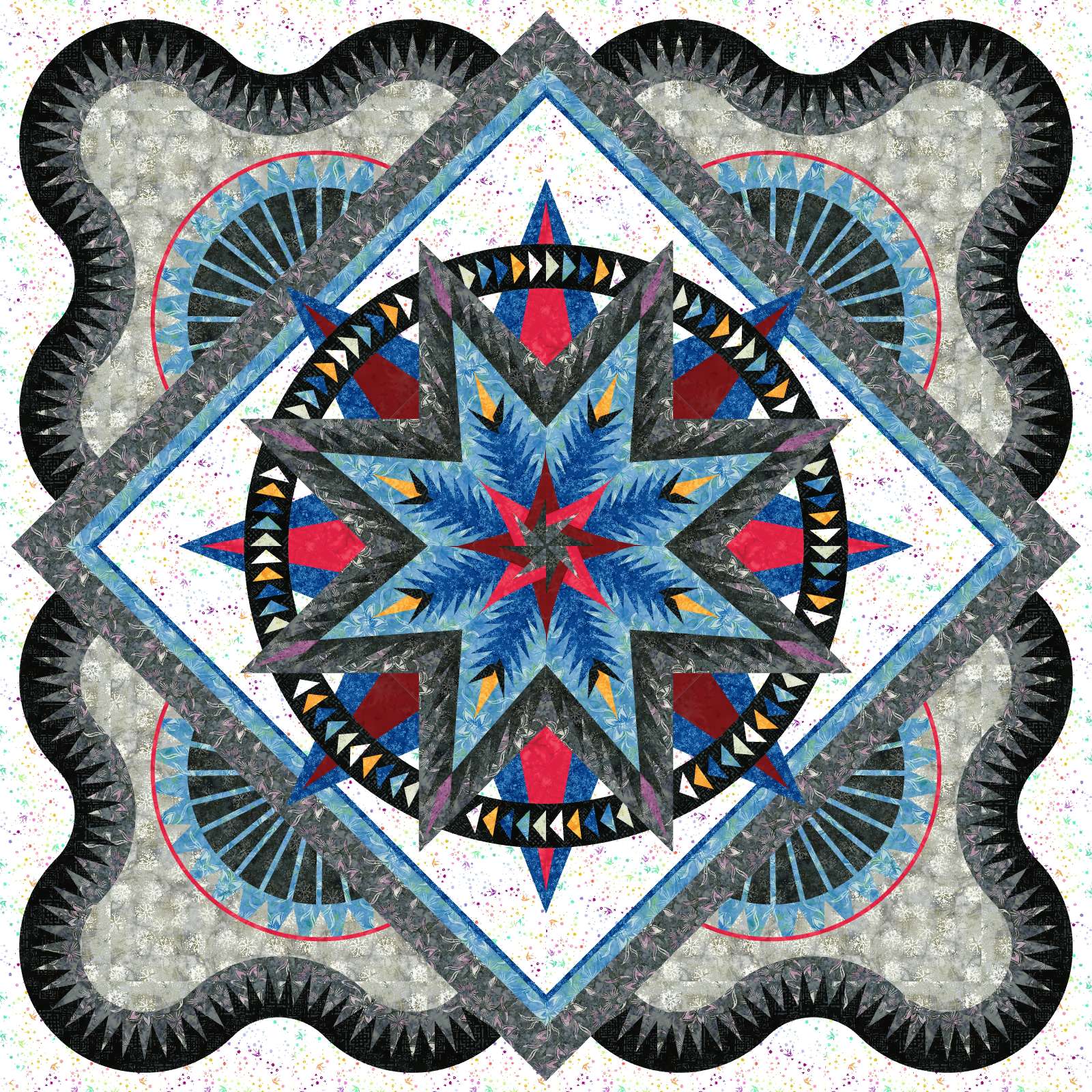 Join CI Donna Viau to create your very own Pirate's Quest quilt in her Salem NH Studio – or via Zoom and the comfort of your own home.
You will need to have your pattern and fabric prepared and ready for sewing prior to class.  As always, Donna  helps with this process by sending out links to preparation videos specific to the pattern being taught in class. Both class days will run for 6 hours, but if that seems long to you – not to worry! – all the instructional part of the class will happen before 1pm, and the afternoons are left for quilting and visiting with classmates while you work on what you learned in the morning.  So if you need to slip out of class early, you will have access to the tutorial videos for the technique we learned during class – to help you with your "homework" between the two class days.
Class #1 – Sept 30, 2023 from 10am – 4pm
Class #2 – Oct 21, 2023 from 10am – 4pm
For more information and to purchase a seat in class, just Click HERE!