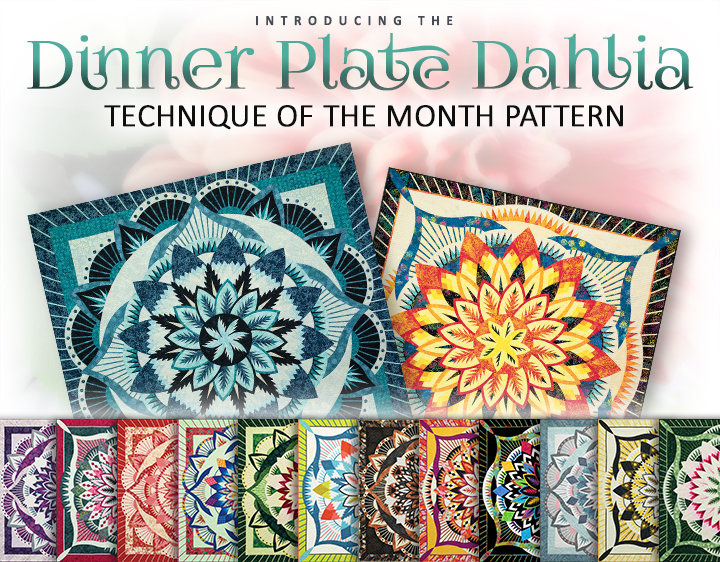 The Dinner Plate Dahlia pattern is the newest release of Judy's TOM patterns and is interestingly pieced and assembled from the outer borders to the beautiful center. We will meet once a month for 7 months. Workshops begin on February 29, 2020 and end on August 29, 2020.  At the Workshops Nancy will walk you through the organized Foundation Paper Piecing techniques of Judy Niemeyer.
Workshop dates:  Feb. 29, 2020, March 28*, April 25*, May 30*, June 27, July 25, August 29, Sept 26**, Oct 24** and Nov 21**
*March 28, April 25 and May 30 to be rescheduled due to Covid19 lockdown.
** Rescheduled Makeup dates