Join me in October in south-central Texas for a rural, rustic Texas-style Quilt Retreat at the Texas Quilt Barn in LaGrange, Texas.  Although the city name was changed to protect the guilty, there was a Broadway musical and a 1982 film based on the infamous history of a certain poultry-related establishment that once existed in LaGrange — hence the name of this retreat.  The Texas Quilt Barn is located centrally between Houston, San Antonio and Austin (approximately 1 hour from AUS – Austin Bergstrom International Airport – shuttle service is available, let me know well ahead of the event).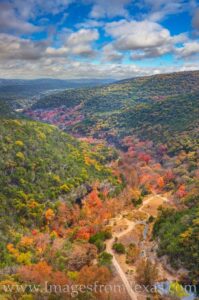 The sewing room is spacious, well lit with each quiltmaker having two 4' wooden tables (L shaped!), design walls, and comfy rolling office chairs!  While meals are provided — there is also a full kitchen so you can create your own snacks or meals (email me if you have dietary restrictions that need to be observed – we'll discuss options).   Relaxing seating area for handwork or just visiting with each other.  WiFi is also readily available.
Pattern options:  Work on Carnival Flower – the newest Quiltworx Technique of the Month Quilt or BE BRAVE and choose my Quiltworx Mystery Mixer (I'll give you a few colorway options – tell you what you need in the way of fabrics – but you won't learn what your quilt will look like until you get there!)   Mystery Quilt Finishes at 80″ x 80″ and can be easily upsized to a Queen Sized Quilt.  Or bring your own pattern(s) to work on.   I'll help you with any Quiltworx pattern – or any pattern for that matter if I can!   From Wedding Ring Quilts to those with appliqué  to whatever Quiltworx pattern or kit you have lingering on your shelf – I'll help you get going!
Registration fee is all inclusive and includes the following:
Sewing Room Facility from Tuesday noon to Saturday at 2:00 PM
4 nights dormitory style lodging (2 or 3 to a room max)
10 meals (breakfasts, lunches, and dinners – 1 night dinner on your own)
Instructional support from your arrival to your departure – Quiltworx technique demonstrations and lessons throughout the week – including Quiltworx Appliqué Technique!
Quiltster workshop (3 hours) (for anyone interested! – suggest having your own Quiltster Account)
Trunk Show featuring Quiltworx Quilts
Texas Quilt Museum Tour
Quilt shop on site (and coupons for other shops nearby)
Snacks, door prizes and so much more!
Airport shuttle service can be provided!
Machine rental — we'll need to chat — it is possible but we'll need to make special arrangements.
Space is limited – so place your deposit to hold your spot now —   and finish paying by the end of August.   Bring a friend and plan to make many more!  October on the edge of Texas Hill Country is beautiful!  Plan to sew (AND LAUGH!) a lot!
NOTE:  Deposits refundable less 5% processing fee through July 15, 2023. Upon receipt of deposit — you will be invoiced for balance which you can pay in full or over time.  Payment in full due by July 31, 2023.
EARLY BIRD DISCOUNT:  Pay in full by April 30th and save $50 with coupon code EARLY BIRD.