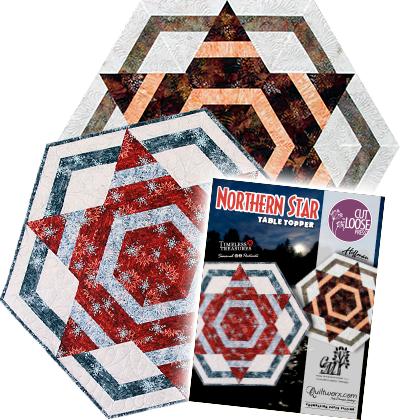 Add a Quarter Club with Certified Instructor Nancy Kloster
Whether you are new to Quiltworx Foundation Paper Piecing Patterns OR a seasoned Foundation Paper Piecer using Quiltworx Patterns, you are invited to join CI Nancy Kloster at the beautiful Decorative Stitch Quilt Shop in Shelby Township, MI.
You are free to work on the featured pattern of the Month or bring a Quiltworx pattern you have on your bucket list. Maybe even a Quiltworx pattern already in progress. Quiltworx Certified Instructor Nancy Kloster will be ready to help you complete them.
Monday, Jan 20, 2020 – Featured Pattern Northern Star – 10:30am – 3:30pm
Monday, Feb 17, 2020 – Featured Pattern  Labyrinth – 10:30am – 3:30pm
Monday, March 16, 2020 – Featured Starbaby Pattern – 10:30am – 3:30pm
Monday, April 13, 2020 – Featured Pattern TBD  10:30 – 3:30p