Quiltworx.com announces Quiltworx Impressions, our NEW line of fusible applique products!
Our Quiltworx Impression are available to order NOW! Click on the options below to be taken to our online shopping cart!

Scroll down for Wholesale and Distributor purchase information.
Quiltworx Impressions are laser cut fusible applique shapes backed with Steam-A-Seam fusible web products.
Created from and for the Flowers for My Wedding Ring quilt, there are four flower kits, including: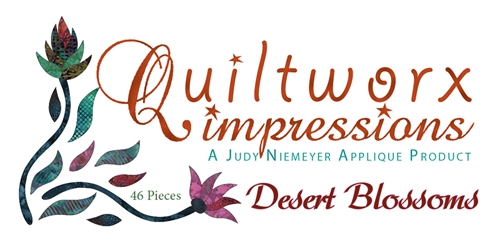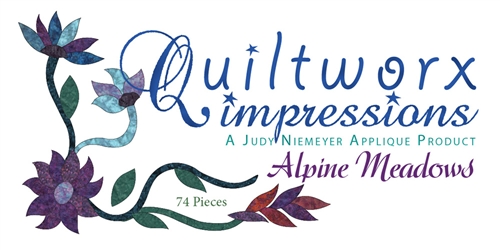 The individual packages can be used with a variety of our quilts that include applique.  Watch for new designs and layouts that compliment a number of our patterns using variations of the above.
You can also purchase these in pre-packaged options for the Flowers for My Wedding Ring quilt, including:
Full Quilt Layout (covers both corners)
(5) Alpine Meadows (1) Tropical Gardens (2) Desert Blossoms

Using the corner options can offer variety and help minimize the cost of the applique for those wanting more affordable kit options.
Even better? Purchase  the kit options and the product is discounted from buying the individual packages to the complete layouts!
Combine them with our new Bali Pop Strip Sets (available for purchase from Hoffman Fabrics of California) and your favorite 1895 Background Collection to kit the Flowers for My Wedding Ring quilt!
If you are a wholesale customer, please sign up for a wholesale account and visit our Wholesale page to order the kits at wholesale prices.
The pre-packaged option for Diamond Wedding Ring

Cactus Flower Quiltworx Impressions Stabilizer Pack

Check out the Quiltworx Impressions Demonstration Video!
Click HERE to see a variety of quilts that use this product on Pinterest!
Other quilt patterns by Quiltworx.com that will use these applique sets include: