Quiltworx.com Booth #1722 • Quiltster Booth #1734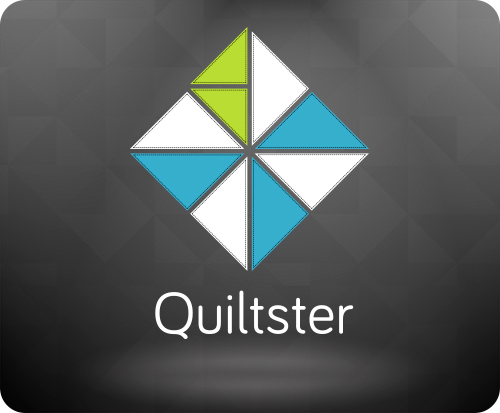 Quiltster Schoolhouse:
Friday, October 23rd, 4:40 to 5:10 p.m. in rooms 371 E&D
AND,
Live Quiltster demonstrations throughout Quilt Market at Booth 1734!
Quiltworx.com is excited to announce a strategic partnership with Quiltster to launch an unprecedented fabric auditioning application for quilt designs, with the first functional studio being a Quiltworx Coloring and Design Studio! Be the first in the industry to witness the power of Quiltster, which will launch to consumer and industry audiences alike, in late 2015!
The Quiltster app has been developed by Judy's son, Billy, as a way to audition fabrics and help plan quilts anywhere, anytime, and on any device in a user-friendly, visual operating platform designed with the quilting consumer in mind. Learn how to use this tool to plan kits, design unique projects exclusive to your own shop, interact with your consumers, and improve your customer service through increased confidence at the point of sale in the fabrics selected for each quilt. There will be iPads for you to take Quiltster for a test drive, a large display showcasing Quiltster in action, and expert staff on hand to answer your questions.
We believe that Quilt Shops are the heart and soul of the quilting industry and Judy's commitment to shops through teaching programs and Certification programs speaks to our commitment to your success. A core part of Quiltster's mission is to provide a unique and efficient tool for shops to create and sell kits. Shop Owner Service Packs are coming soon, which will have a wide-array of cost-saving features, including, but not limited to:
Accurate yardage calculations

Photo-realistic digital samples

Fabric inventory management directly in Quiltster

Print-quality quilt renderings

The ability to create custom cover sheets for your kits

The ability to create custom layouts using 'Mixer Patterns' to create samples unique to your shop

Working with pre-released fabrics and patterns from wholesale providers

A sell button, giving you direct access to the Quiltster Consumer within the Quiltster Environment

Creation of unique "Quilt Signs" from your kits for decorating your shop and displaying rendered kits

As a fabric provider, Quiltster will send you quilters hunting for that perfect bolt

Kit marketing in growing social networking venues managed by Quiltster (i.e. Facebook, Pinterest, Instagram)
We hope to see you there, and show you how Quiltster can take your business to the next level, saving you time and money, and setting you apart from other quilt shops.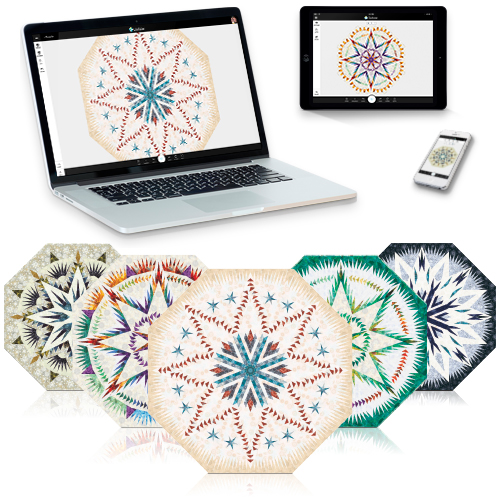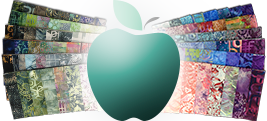 Join us for the Hoffman Schoolhouse
Friday, October 23rd at 12:45 p.m. to 1:15 p.m. in Room: 382A
Come to the Hoffman Schoolhouse as we show off our third generation of Quiltworx Bali Pops (JNBP3) showcasing six current quilt designs created using one or both strip sets, including the very popular Prismatic and Bali Wedding Stars.
SCHOOLHOUSE GIVEAWAY!
We're giving away free Prismatic Star patterns (1 per shop) to the first 100 shops in the door! So don't miss out on this fun show and tell.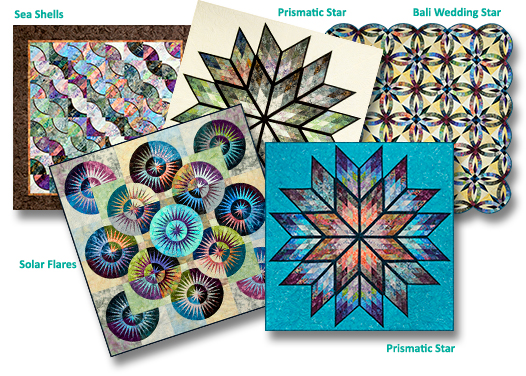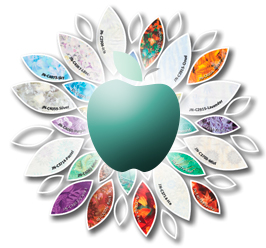 Also join us for the Timeless Treasures Schoolhouse
Friday, October 23rd at 11:00 a.m. to 11:30 a.m. in Room: 381B
Judy and Judel Niemeyer along with Timeless Treasures, are excited to unveil their newest cotton and batik collections, Wildflowers and Lakeshore Batiks.
With the Wildflowers Collection you'll be like a kid in a candy store. The bright candy colored fabrics feature a wide variety of wildflowers and garden creatures that come together in a bright rainbow pallet that make for show-stopping quilts.
In contrast, our Lakeshore Batiks feature fabrics were designed around some of Northwest Montana's most famous lake shores, where waters are a rich turquoise color, the glacial rock deposits are deep reds and purples and shine brightly in the clear mountain waters where wheat fields line the shore.
You won't want to miss being the first to see all of the stunning quilts showcasing these two beautiful fabric lines at the Timeless Treasures Schoolhouse. With almost 20 projects to launch these two collections, and more to come from both over the coming months (including additional coordinating batik collections and an expanded line of Wildflower Cottons in the spring), this schoolhouse will set the stage for several months of project planning for Quiltworx! If your customers are avid Quiltworx fans, you'll want to be here so you are ready to serve as their go-to resource!