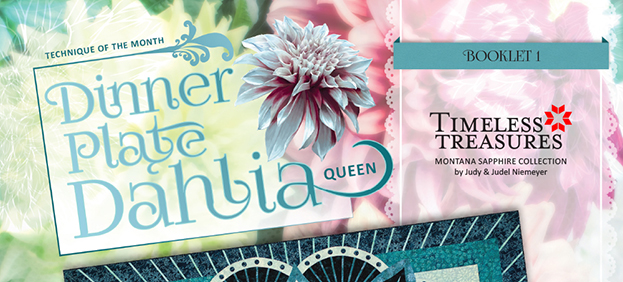 In 2018, Quiltworx.com designed its fifth "Technique of the Month" pattern. The Dinner Plate Dahlia quilt brings together a wide-range of techniques for Foundation Paper Piecing, leaving students with the ability to move on to many other Quiltworx patterns once they have completed this design. Because of Judy's dedication to teaching, she has also gone through the steps to provide training for our affiliated Shops and Certified Instructors so they can provide training to their students and customers as a monthly or weekly program that includes consecutive workshops ranging from 6 to 8 classes, depending on the class structure. These classes will help you understand the process and steps needed to complete the pattern.
The Dinner Plate Dahlia includes many of Judy's techniques for paper piecing, including cutting, stacking, chain piecing, curved paper-piecing, smart corners, the use of Transition and Registration Point (TRP) Lines, and our newest technique, curved strip piecing.
Click HERE to find Dinner Plate Dahlia Digitized Quilting Designs by Quiltworx
Click HERE to find Dinner Plate Dahlia Digitized Quilting Designs by Laurie Thomas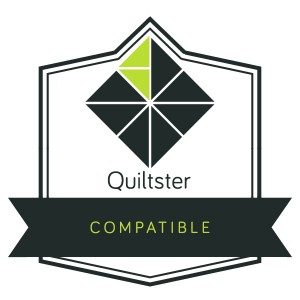 This pattern is Quiltster Compatible! This means you can color the quilt with your favorite Fabric Collection in Quiltster before you make it and obtain yardage! Click on the logo to the left to be taken directly to the Template page for this design in Quiltster. You may need to log into your account for the link to work. If you do not have a Quiltster account already, you will need to subscribe and log in before this link will work. Subscriptions can be obtained by going to http://www.quiltster.com, click on Subscribe!
To buy patterns, contact one of the following Shops.  To buy patterns with a workshop, check out our Shops or Instructors.
Click below for a downloadable .PDF of various kitting handouts!
Pattern Size:
Wall Quilt – 80″ x 80″
Queen – 99″ x 99″
Price:
Wall Quilt – $96.00
Queen – $119.50
Pattern Includes: Instructions, Cover Sheet, Yardage Information, Foundation Papers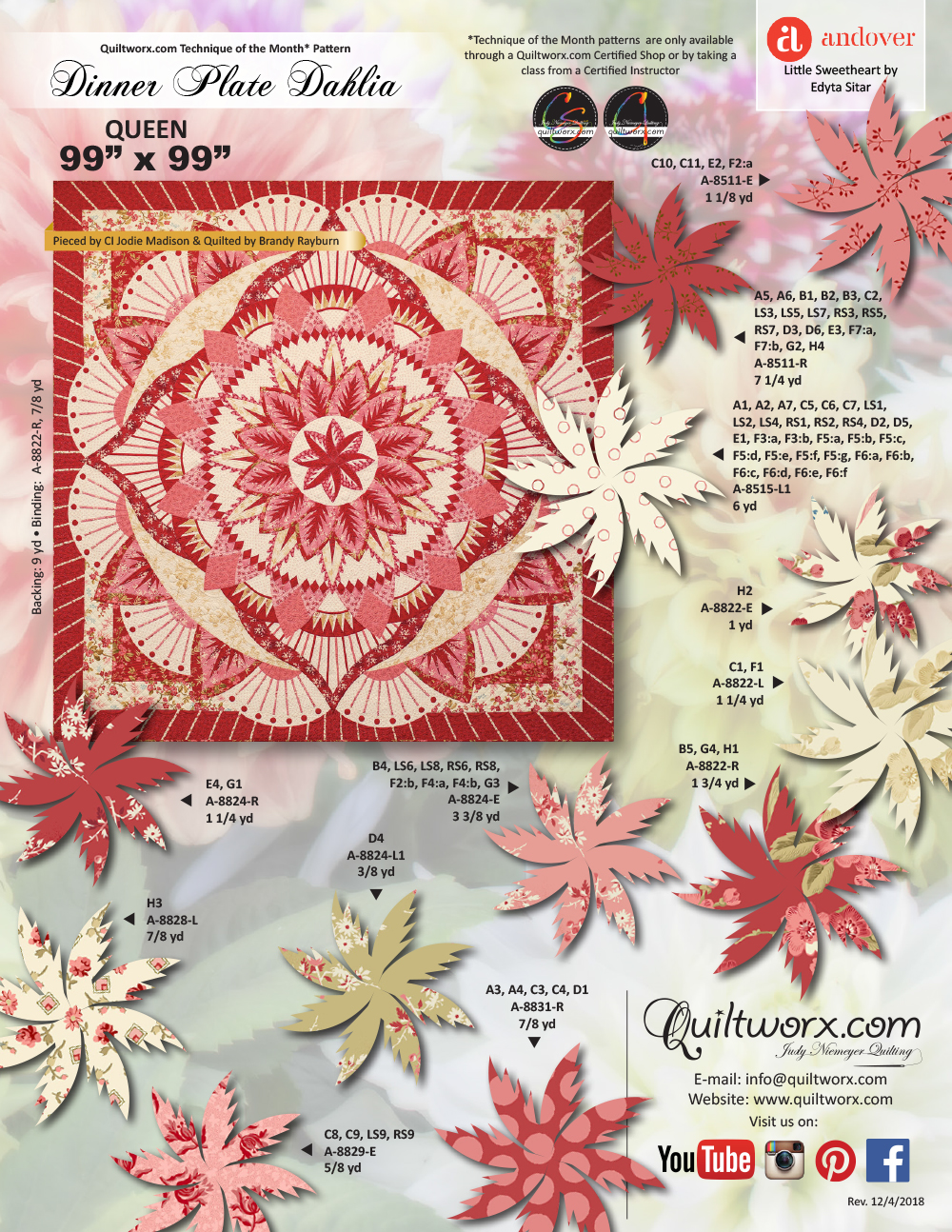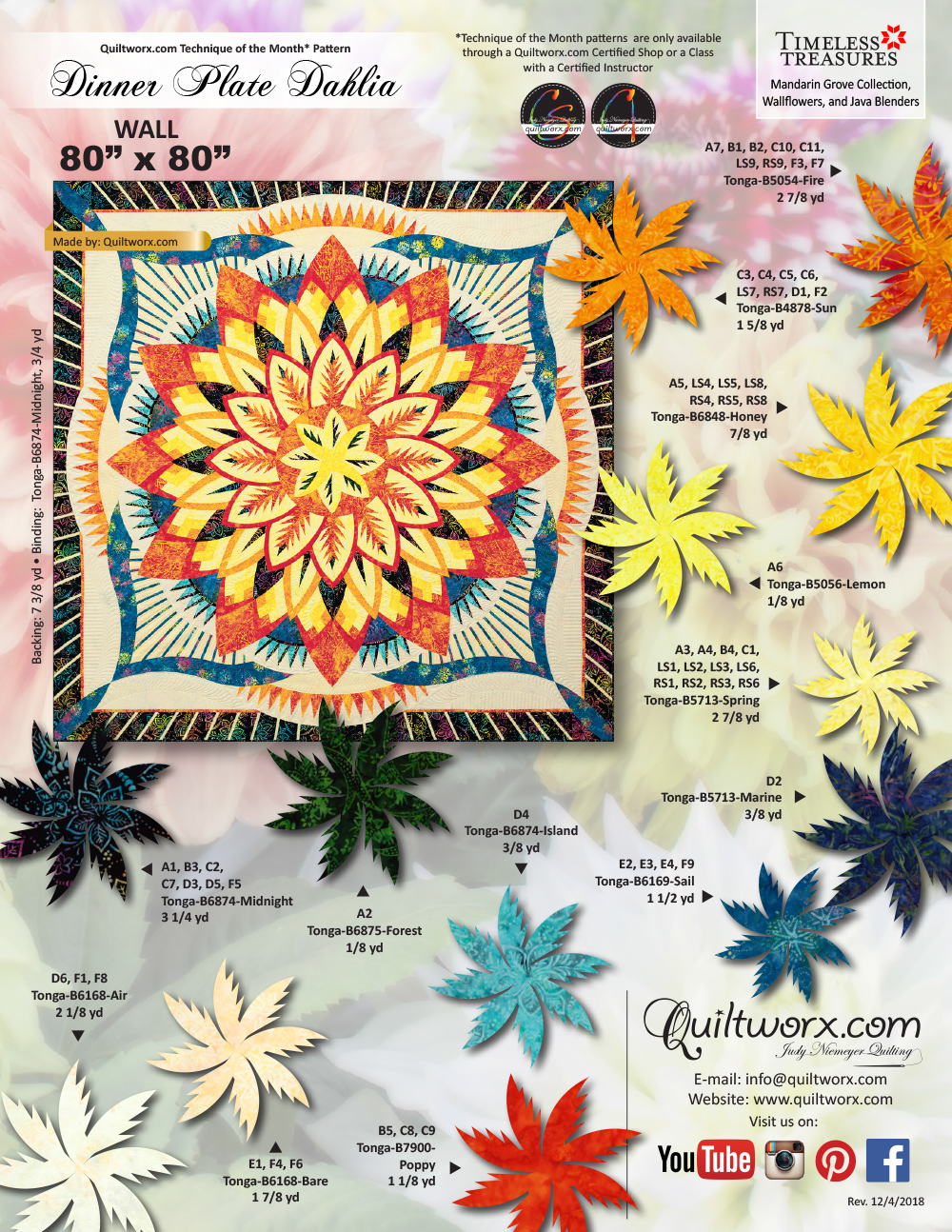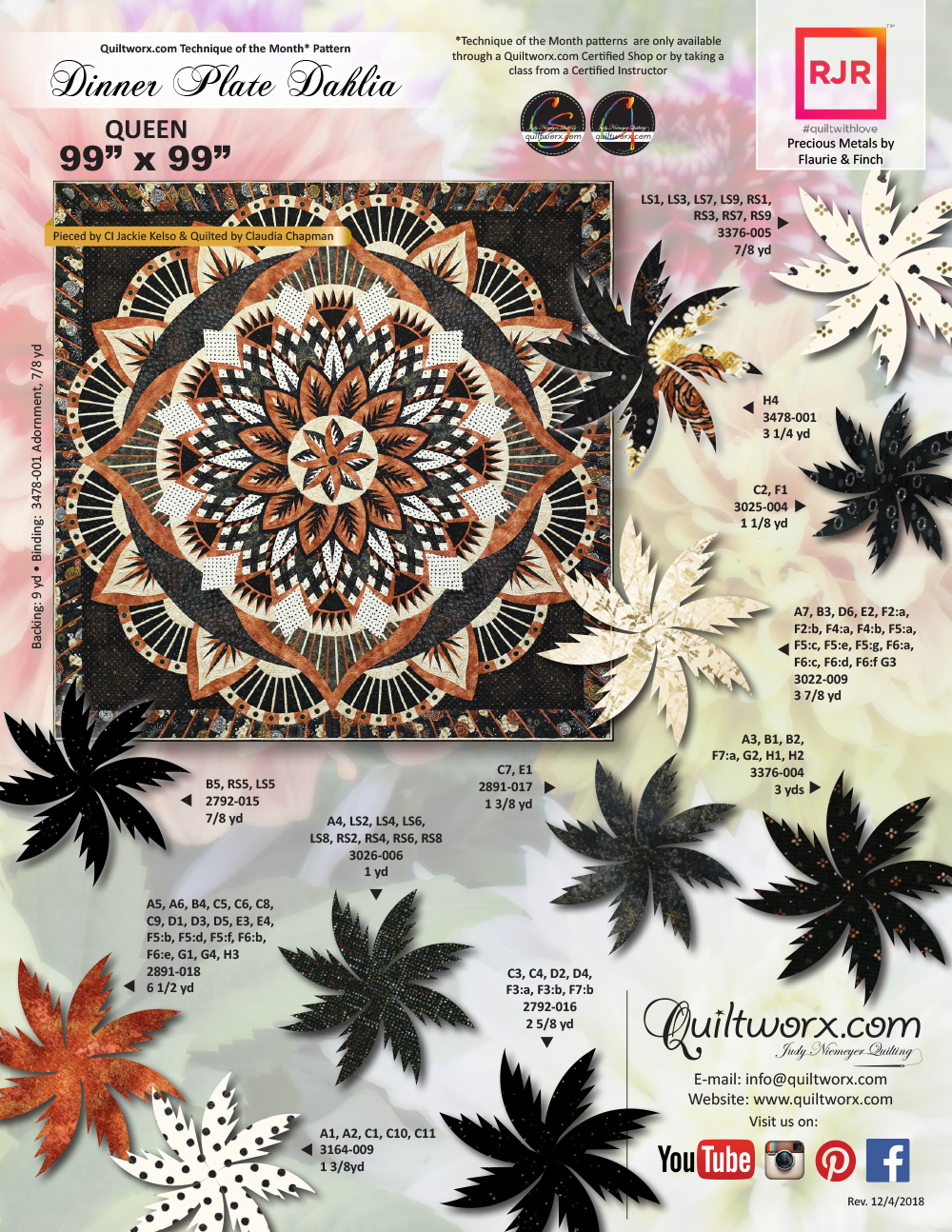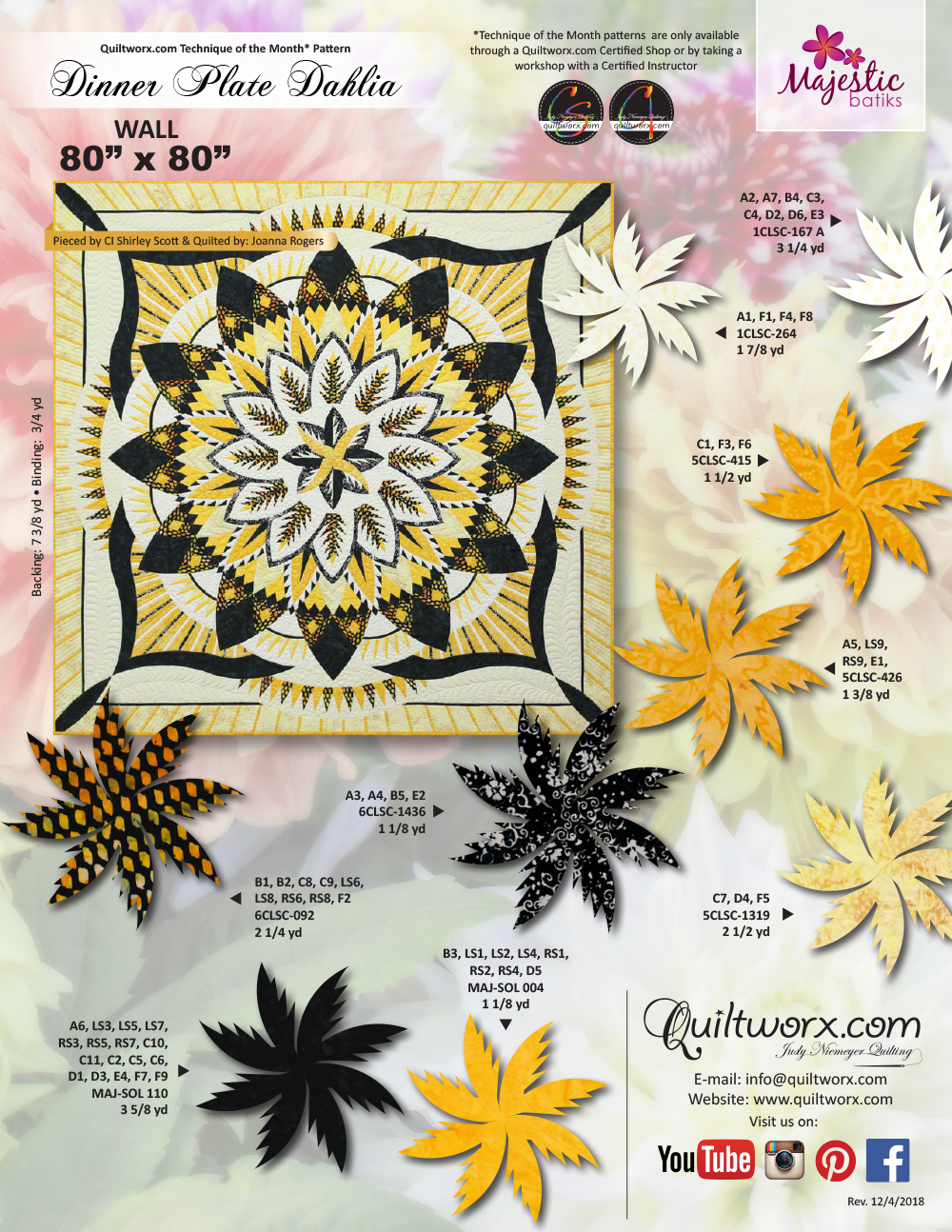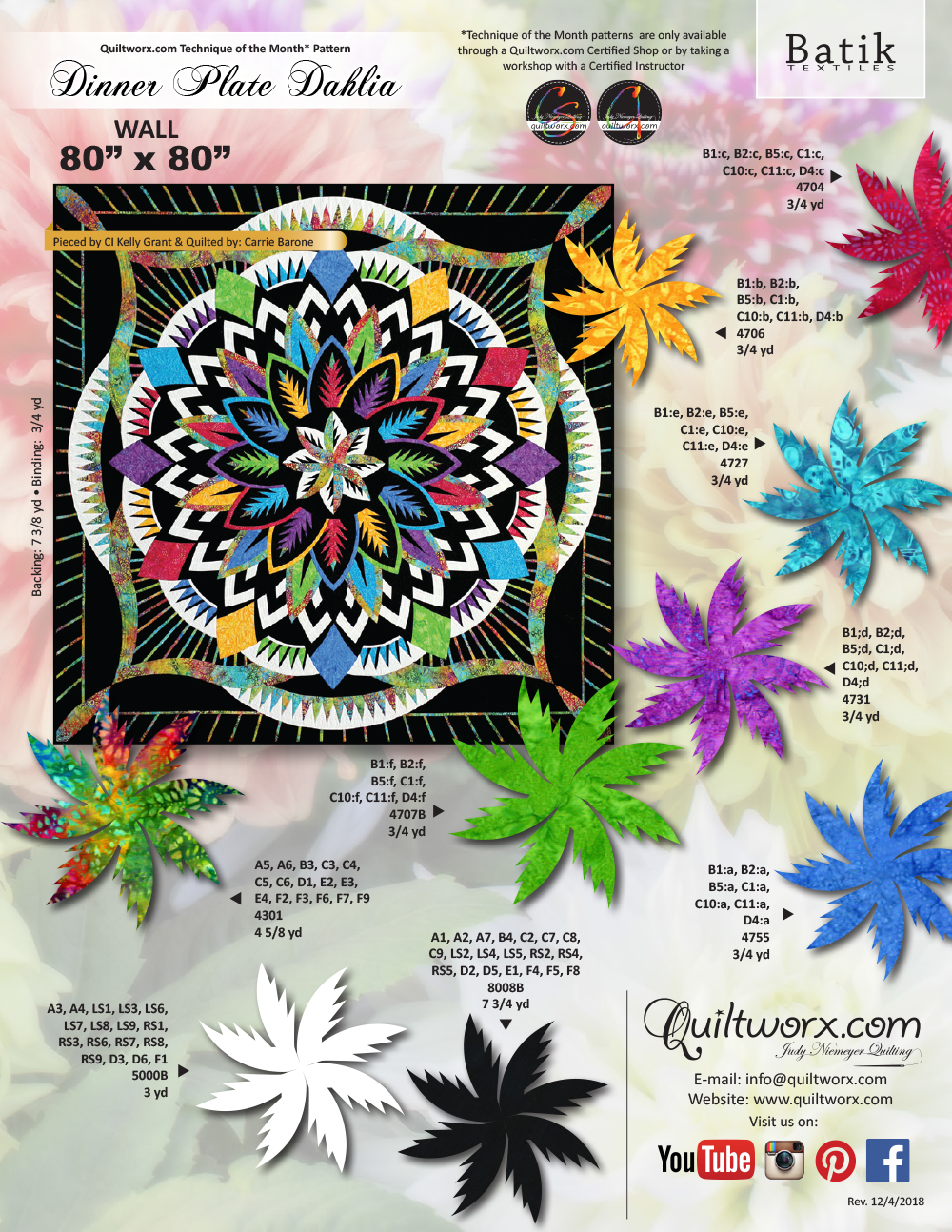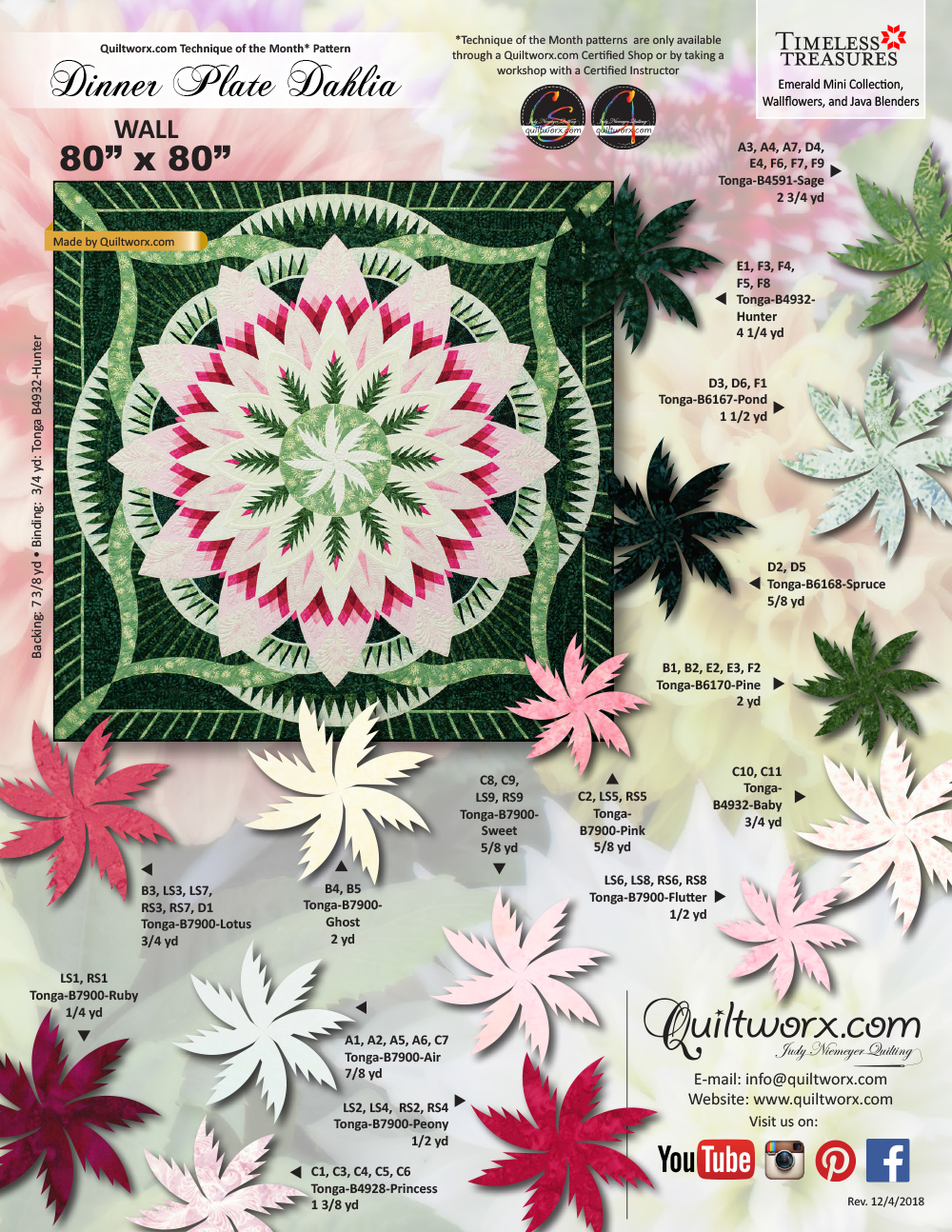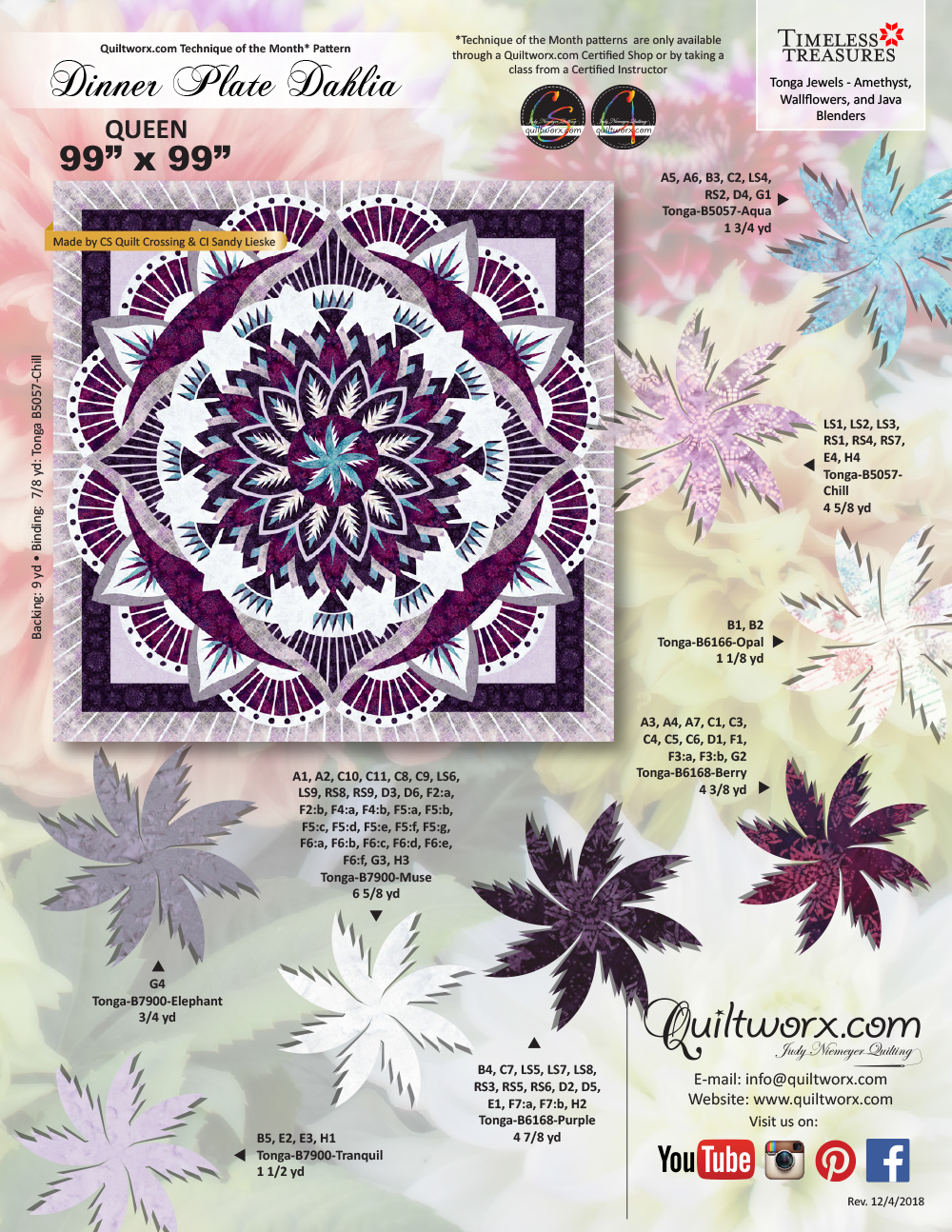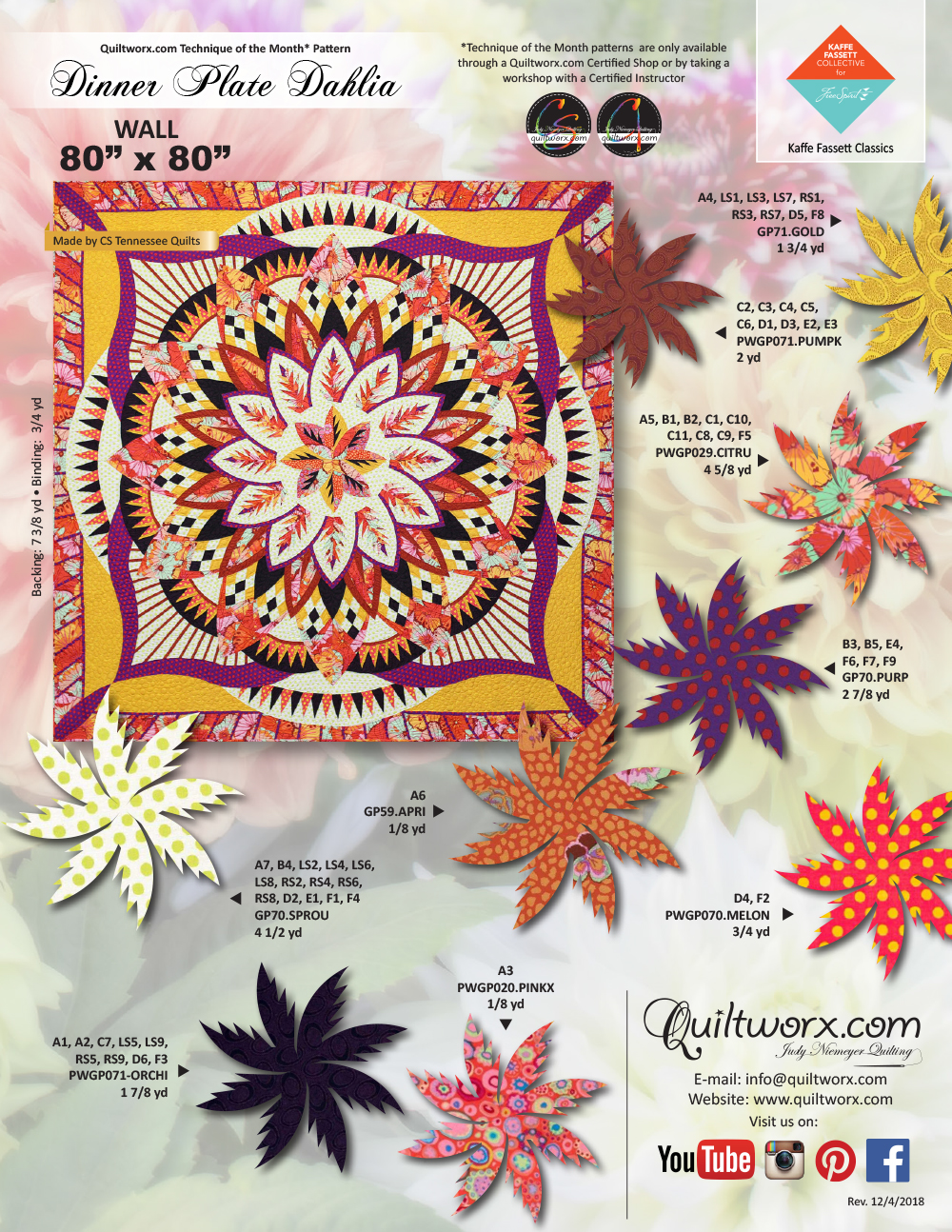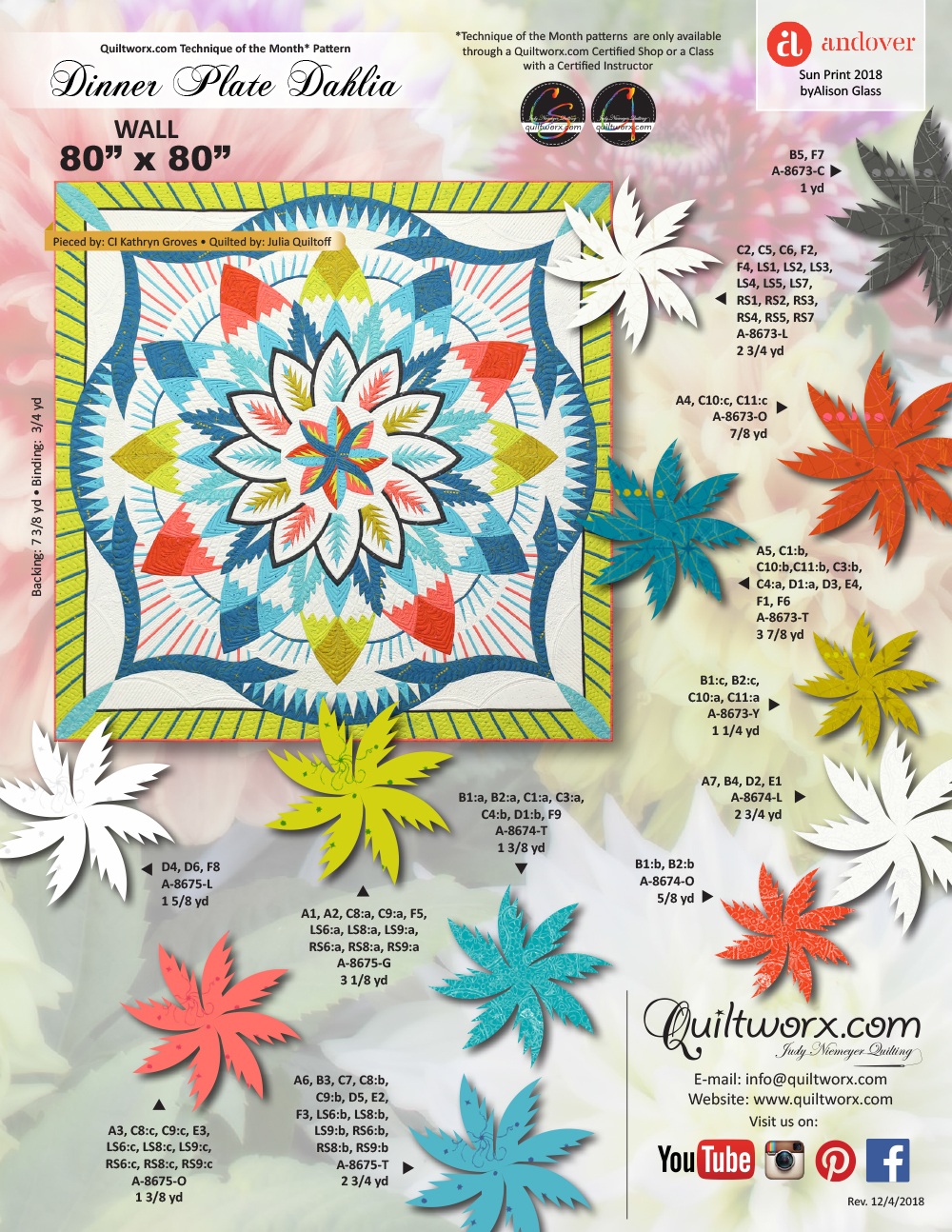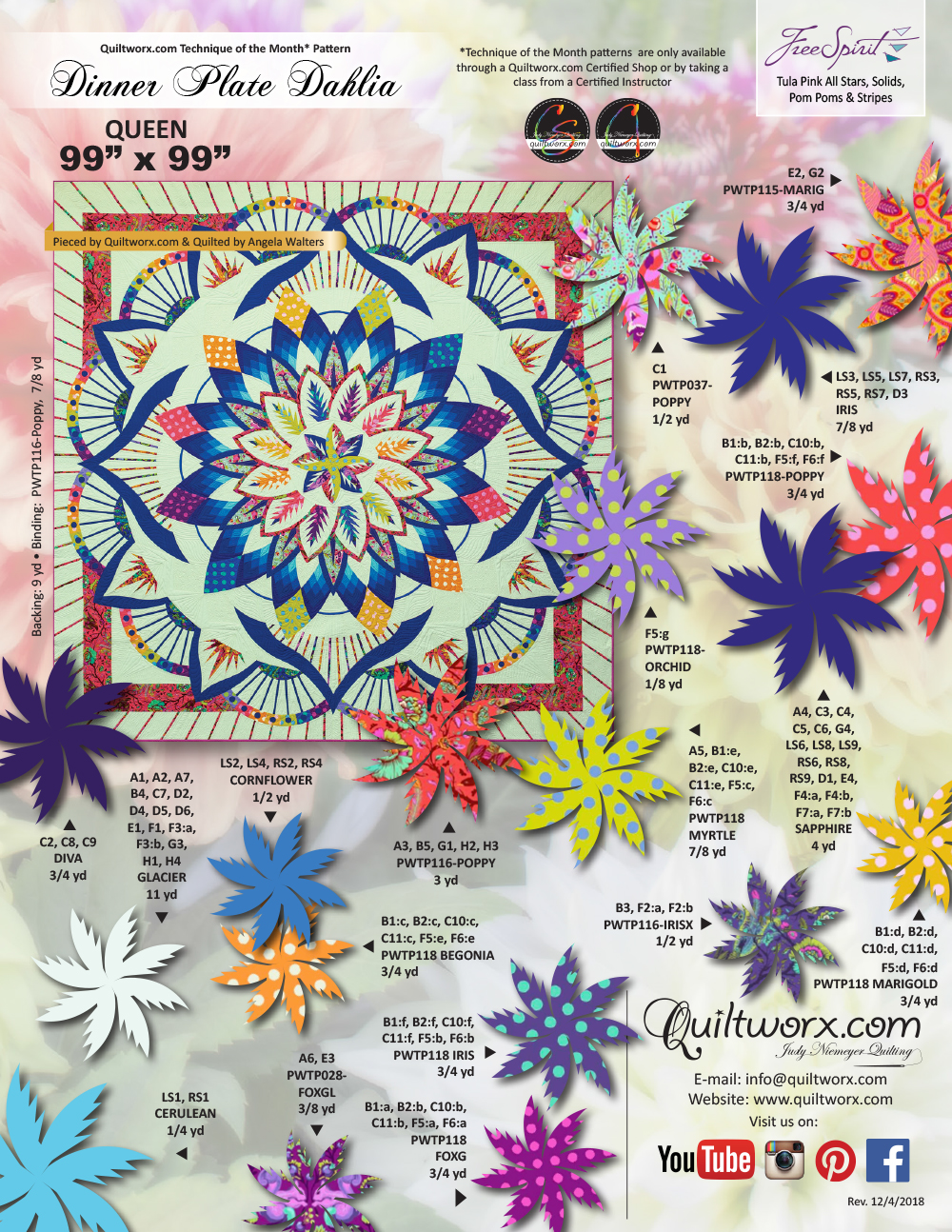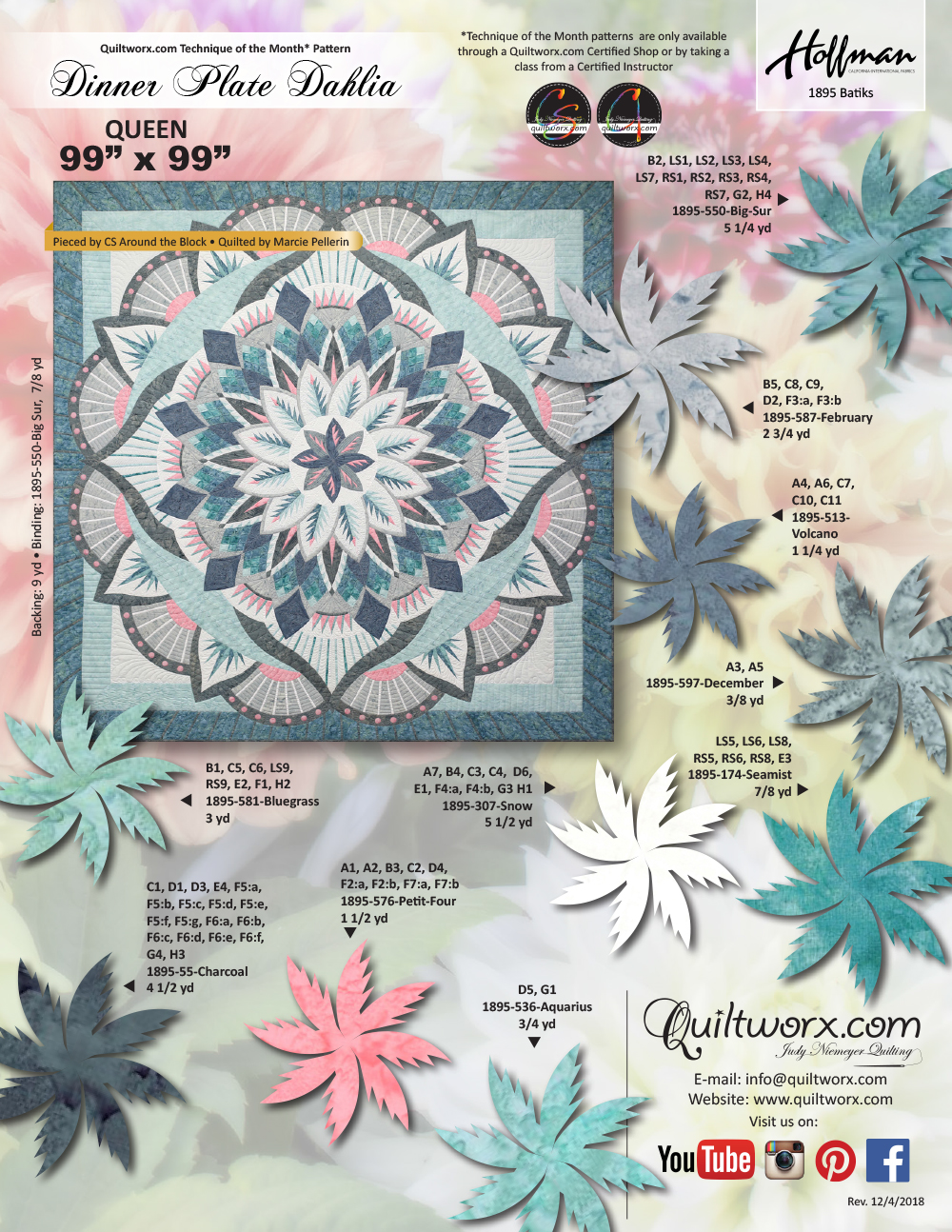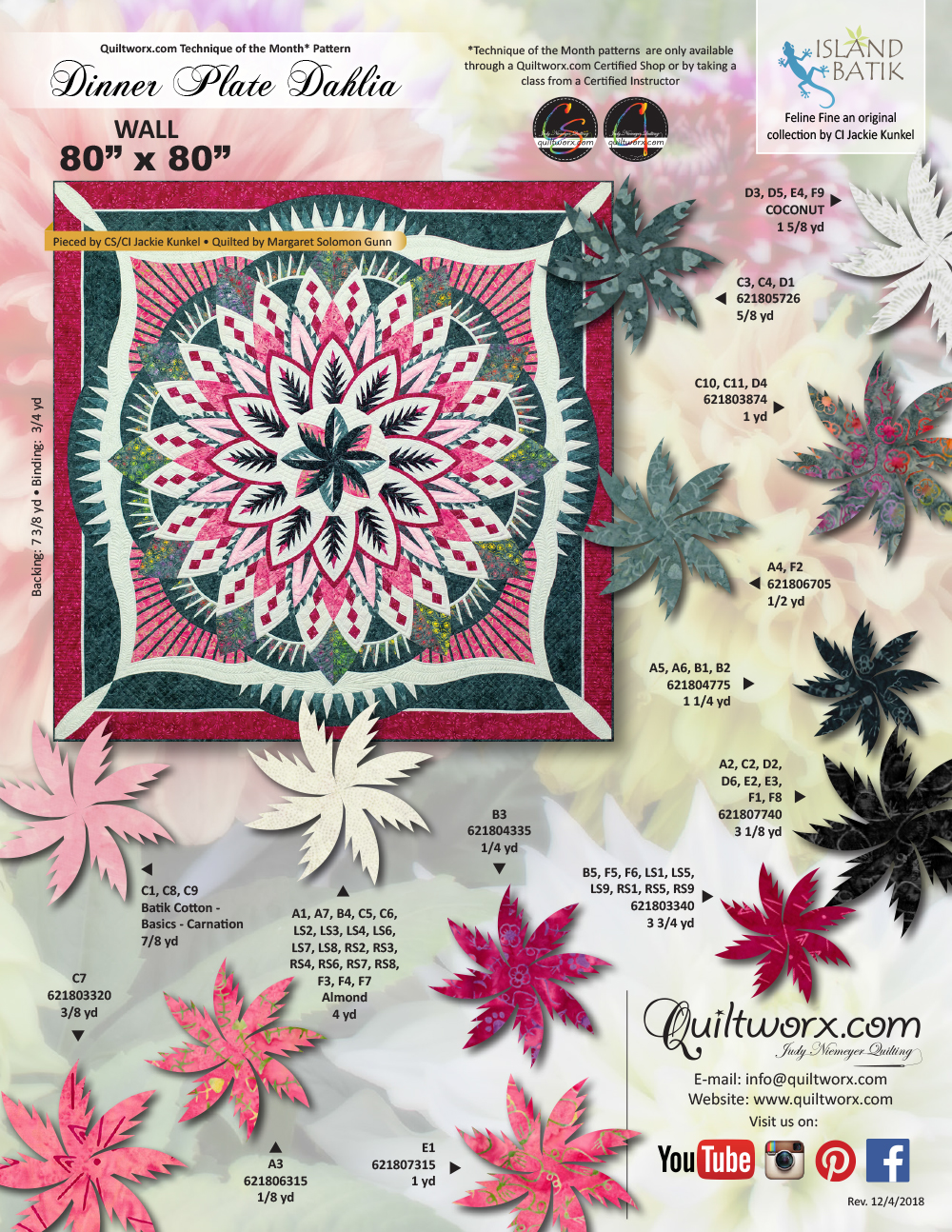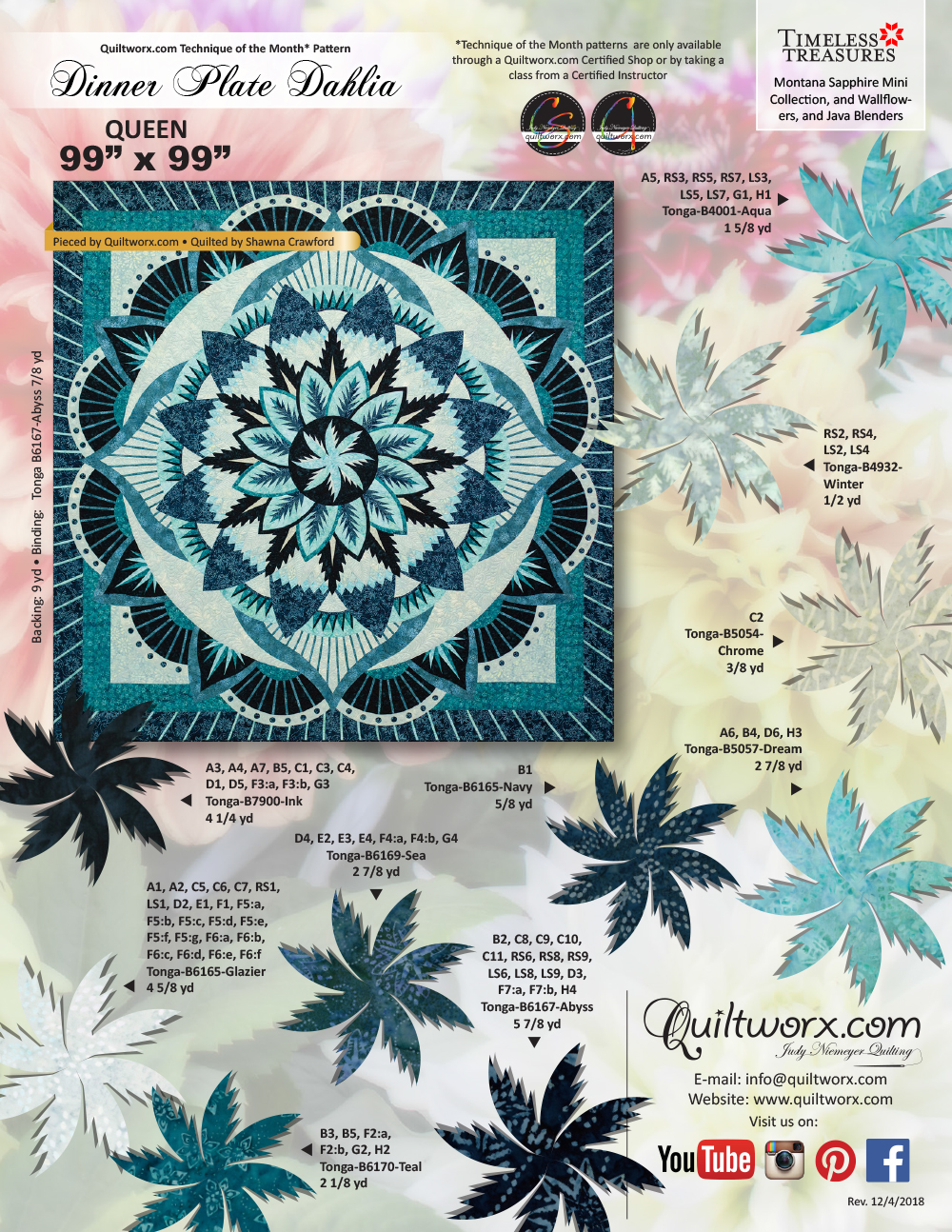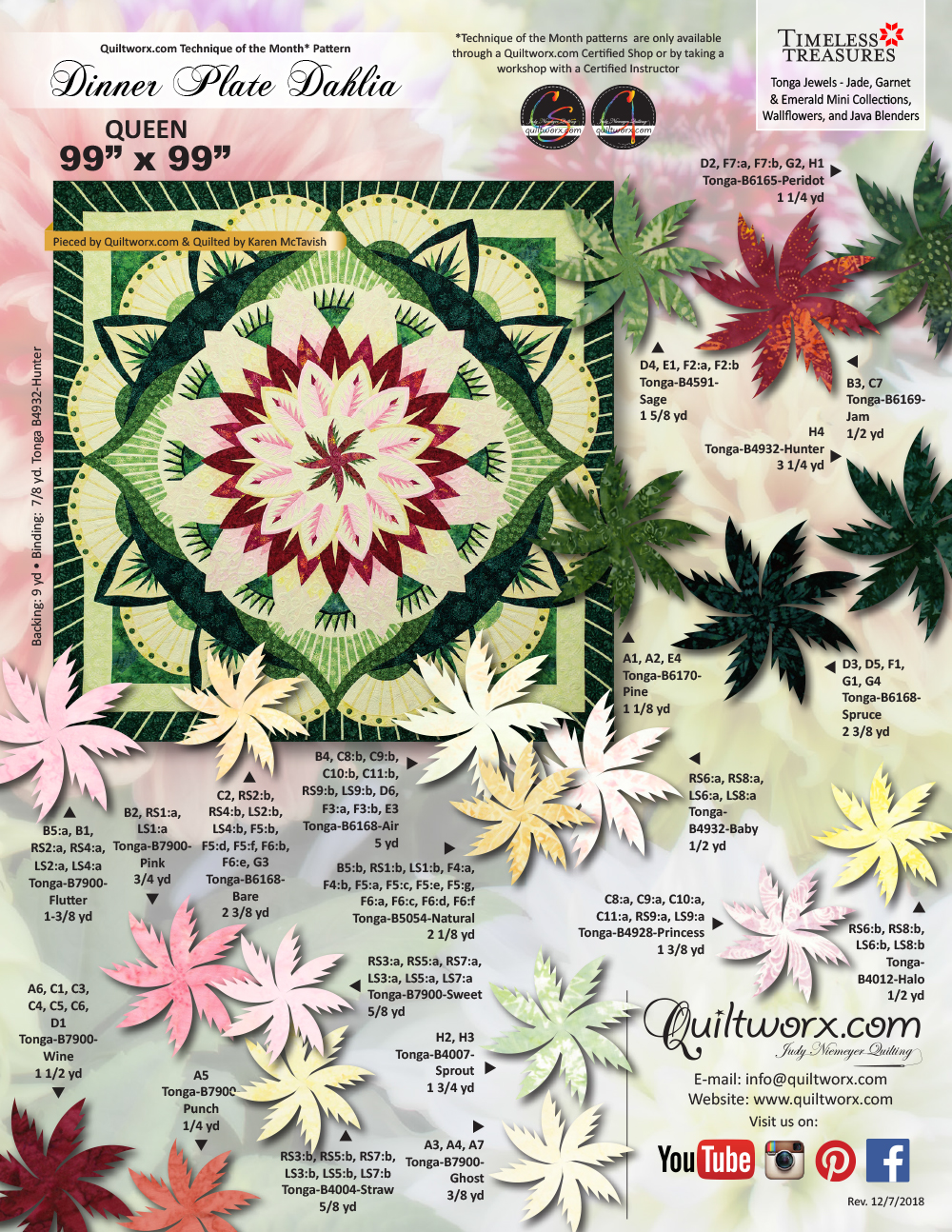 Related Products
Gallery
Quiltworx.com
1 week ago
Sandra Navarra
Was this a kit or did you choose the colors?
Shelly Ann
Gail Strouse these are totally my colors.....I am struggling not to purchase 😬😬😬
Melissa Thomas
I love this one. I've seen several in the past with unfortunate color placement choices ..but this one is perfect
Beverly Stock
Absolutely THE MOST FANTASTIC QUILT I HAVE EVER SEEN...!!!!!
Ella Leslie
Beautiful! I love the colors!
Doris Robertson
Wow that is gorgeous I sure love the colour. Outstanding❤️❤️
Sandra Jackson
That is a piece of art!!!
Colleen Weber
This is the most beautiful quilt I've ever seen! I wish I could call it mine!!!
Muriel Holt
Yummy colors!! I want a kit like his!
Linda Brown
The colors & all of it is beautiful!!!
Judy Parish Burk
Congratulations to you both, absolutely awesome!
Patti Yagielski
Omg that is gorgeous! You going to give it a try?
Barbara Liptrott Dole
Would like to know if there is a kit done in these colours beautiful!
Kathy Curll-Hoenig
Absolutely LOVE this colorway. Already placed my order with Hoffman!
Anita Musick Witten
I've got to have one of these!! This has to be one of the most BEAUTIFUL quilts I've ever seen!! Fantastic colors!! What a work of art!!
Lana Lacefield Barney
Winona McGowan.....My birthday is 8/31
Nita Prince
Wow that's beautiful would love to have the pattern
Sheri Burke
I just signed up to take this class.. can't wait!
Betty Roberts-Dewispelaere
The center would make a beautiful table runner. But a gorgeous quilt
Linda Uchacz
So beautiful! Quilting is fabulous!
Nona Eslinger
Oh my goodness! That is so beautiful! I love it!
Cathy Covault Seramur
Love these colors! Gorgeous!
Linda Huber
Wow! Love the colors! Beautiful work.
Sandi Godard
Absolutely breathtaking 👏👏
Mary Cheek
Speechless at it beauty.