Are you ready for Madeline Island!?
We are! In preparation for your trip, we're resending the Retreat Supply List and Retreat Schedule for reference below. We can't wait to see you!

You'll need to bring the following items with you to class:
3″ by 12″ piece of Template Plastic (3″ by 12″ piece)

3-1/2″ by 18″ piece piece of Template Plastic

12″ Add-a-quarter ruler

18″ Add-a-quarter ruler

Purple Thang (optional)

6″ by 12″ ruler

Medium size cutting mat (18" by 24")

Rotary cutter 45mm or 60 mm

New rotary blade

Size 70 needles (Microtex recommended)

Scissors

Seam ripper

Surge protectors

Extension cords

Fabric glue UHU stic

Glue Pen (Fons and Porter, Sewline, or Avery recommended)

High quality cotton sewing thread

Flower pins

Scotch Tape

Large Ziploc Bags

Stapler

Binder Clips (medium and small)

Large Paper Clips
Each Room will have (4) Pressing and at least (2) Cutting Stations. Madeline Island has done a great job assuring that power requirements are available for the machines and ironing stations, along with everything that is needed to keep us all *on the grid*. You will be sharing the pressing and cutting stations with 32 students. Much of the cutting you will be doing can be done at your own station and there is enough space on each 4 foot table for your machine and a cutting space. There is also some available wattage for you to have lights and irons at your space. But, PLEASE adhere to the following guidelines below.
OPTIONAL: You are also able to bring a small iron (less than 40 Watts, please. Anything greater will not be allowed), to press seams while at your seat.
Some options might be:
The Petite Press Portable Mini Iron ~ 10 Watts
Original Mini Iron by Clover ~20 Watts
Clover Wedge Iron (Shared by Two People) ~ 80 Watts…if you share with a friend, we will allow this one!
In addition, some students like extra light. LED Lighting Kits for Sewing Machines are allowable, but please do not bring magnifying glass combos. Some of those shown below might give you an idea of options that seem to work well in Retreats at Quiltworx. Since we will be providing machines however, please do not bring one that needs to permanently attach to your machine unless you plan on taking it home with you!
Slimeline Table Lamp
Portable LED Lamp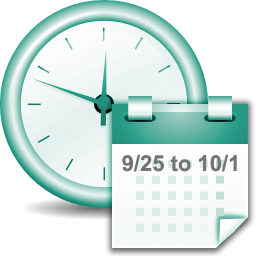 Program Schedule
We've changed a few details in the schedule and would like you to review this information for arrival time, special programs and events, and check-out information!
10:00 a.m. Check In. Get situated in your cabin.

6:00 p.m. Welcome Banquet

7:30 p.m. Set up in the sewing studio, meet your Instructor and receive a basic machine demo.
Note: The sewing studio has (2) rooms, each with (30) students. Every station has its own 4 foot table, and, each room is outfitted with (4) ironing and pressing stations. You will not be able to have an iron at your own personal station, but with your own personal table, you will have some space to complete much of your trimming needed during the paper piecing process in your quilt.
Don't forget, you are invited to arrive to a station that has already been set up with a sewing machine (so there's no need to haul your own). These complimentary machines are provided from Bernina and Quilters Quest, your exclusive Certified Shop on the island!
Staff from Quilters Quest will be on hand throughout the week to help you learn about your machines and will provide some excellent workshop specials for those of you that may be in the market for machines! The prices are so good, Judy is buying several of the machines for her training center and retreat house in Montana!
7:00 a.m. to 8:30 a.m.: Breakfast

8:30 a.m. to 11:30 a.m.: Morning Workshop

11:30 a.m.to 1:00 p.m.: Lunch

1:00 p.m. to 3:30 p.m.: Afternoon Workshop

3:30 p.m. to 4:00 p.m.: Afternoon Break

4:00 p.m. to 5:30 p.m.: Afternoon Program

1/3 of the group will attend a Quiltster demonstration above the dining hall

1/3 of the group will attend a demonstration session on your most sought after techniques by Judy

1/3 of the group will attend a trunk show with the Certified Instructors. Do you have your own Judy Quilt you want to show off? Bring it! We'll showcase the quilts throughout the week!

The afternoon programs will rotate during the first three days so everyone gets to see each of the programs.

On Thursday, there will be free sew and time to shop with your Certified Shop after 4:00 p.m. The Certified Shop will be available throughout the week for supplies, quilt kits, fabric, and anything else you may need to satisfy your quilting desires!

On Friday, class will end at 4:00 p.m. Students can check out early and head home, stay and sew for the evening, or attend an Open House at the local Quilt Shop in Bayfield, WI, called

Orchard's Edge Quilt Shop

. Stop by the shop for a wine and snack event! Orchard's Edge Quilt Shop will be featuring Quilts from the

Geese Migrations book

, along with

Charm Elements

and Cut Loose Press patterns designed by Quiltworx! Purchase the book at the shop and get a copy of Ripples or Canadiana patterns from the book for free! If you already have the book, get 25% off your favorite book pattern that you do not already own! Also, see the NEWEST publication from Quiltworx, called Dragon Star! Orchard's Edge will be announcing a special Dragon Star class in the Spring of 2017, so be sure to sign up if you are interested and purchase your pattern! The shop always makes sure to treat the quilters from Madeline Island well, showcasing extra deals and promotions on products throughout the week and especially during the Open House! Take the ferry over and eat in Bayfield, then head back to your lodging on the Island in the evening. Or, head on your way out of town!

6:00 p.m.: Dinner (except Friday, where dinner is on your own).

Evening: Free sew
Friday, September 30th, 4:00 p.m.: Official Check-out