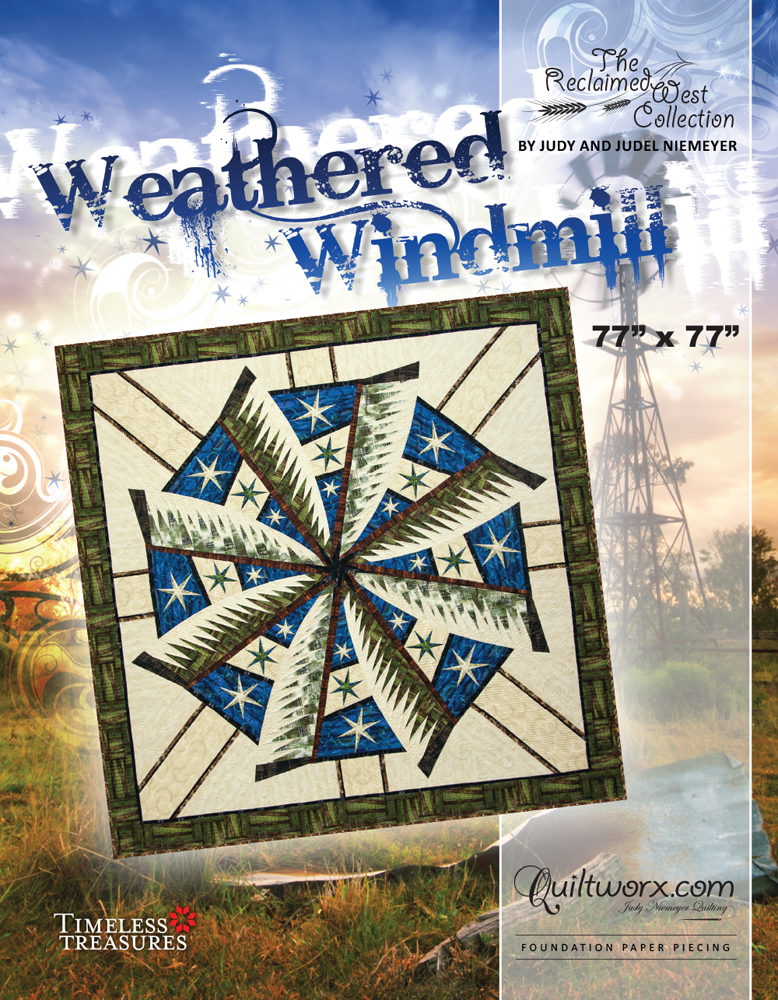 While not a new Quiltworx pattern — it's one I've loved since I first saw it!  And now that I'm a "Texan" – -or at least a Midwesterner transplanted to Texas — this will be perfect hanging on a wall or displayed on a guest room bed.  The quilt finishes at 77″ x 77″ .
Zoom Class Series will allow you to sew from the comfort of your own sewing room — at your own pace thanks to the recording of the live class sessions.
Class Dates:
Intro to Weathered Windmill:     Saturday, September 9 – 10:00 AM – Noon
Class #1:  October 7,  10:00 AM – 12:30
Class #2:  November 4, 10:00 AM – 12:30
Class #3:  December 2, 10:00 AM – 12:30
Class dates are spread out to give you lots of time to sew!  By the last class, we'll be assembling and that will go quickly!
Need help choosing your fabrics?  This is a Quiltster Compatible Pattern for you to design your own or purchase a Quiltster consultation and I'll help.  Mid Summer I'll be adding a few fabric kits to my website which will make it even easier!
I hope you'll join me!